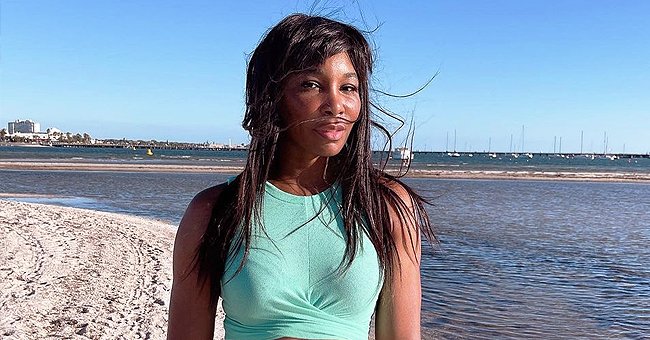 Instagram/venuswilliams
Venus Williams Shows off Her Slim Waist in a Tight Turquoise Top with Matching Pants (Photos)
Tennis champion Venus Williams displays her slim waist and gorgeous figure in a tight turquoise top and matching pants in a picture shared to her Instagram modeling her own sportswear.
40-year-old sports icon Venus Ebony Starr Williams flaunted her athletic physique and enviable waistline in a green-blue active outfit from her brand EleVen on Instagram recently.
Williams rocks the tight-fitted, stream-lined ensemble, which exudes comfort and style combined into one. The toned Olympic gold medal-winner radiates fitness, showing off her defined arms and midriff.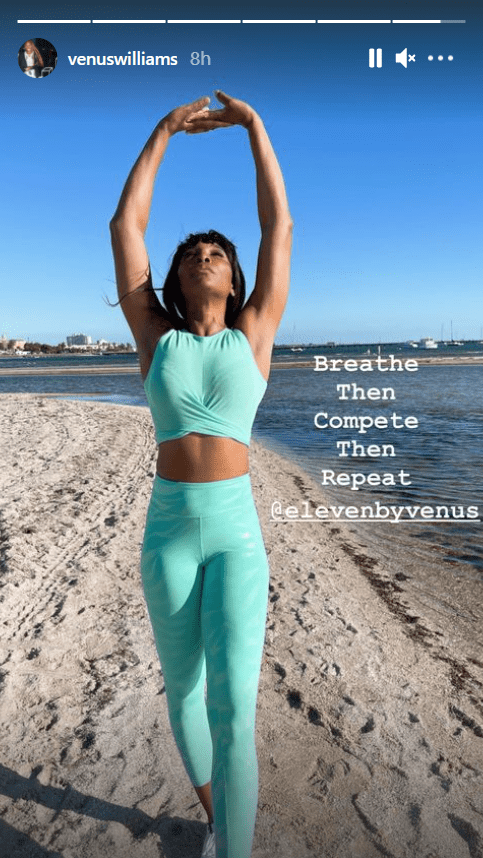 Screenshot of IG Story showing Venus Williams in EleVen clothing | Source: Instagram/venuswilliams
The turquoise two-piece favors Williams' figure and encourages her followers to support this fashion endeavor. She also posted another image on her Instagram story revealing the full-length of the whole outfit.
She tagged her sports clothing line, EleVen to direct her fans to the site should they want to purchase an item designed by her. EleVen is a pop-up store in London. She captioned her Instagram post with the name of the piece:
"Come, closer. It's zebra. It's a jungle out there."
Williams launched her brand in 2007, and since then, it has grown exponentially. Besides tennis, she also pursued a fashion design qualification at The Art Institute of Fort Lauderdale and then earned an Associate of Science in Fashion Design.
Outside of the court, Williams is a fashion mogul and has been credited for her taste in clothing on social media. A few years ago, a post she shared wearing a leopard print dress had fans churning with excitement.
For unknown reasons, Williams broke up with her boyfriend Nicholas Hammond in 2019.
Williams also has a variety of creative interests and hobbies. She enjoyed reading "The Chronicles of Narnia" by C. S. Lewis and watching the political film "Marshall."
She is committed to being a part-time vegan to help with her symptoms of Sjogren's syndrome, which is an autoimmune disease. She explained that:
"I think it's a great lifestyle for long-term stability. You also have to look at everything else in your regimen, what you're putting into your body, like supplements."
For unknown reasons, Williams broke up with her boyfriend, Nicholas Hammond, in 2019. Rumors circulated that she wanted to settle down and Nick did not. Apparently, the split was a mutual decision.
It seems like commitment issues carried little weight as a reason for the breakup. While Williams is a proud aunt to her sister, Serena's kid, she has shown barely any interest in having her own children let alone marriage.
Williams is far too concerned with her burgeoning clothing apparel line to be phased by the gossip about her love life anyway. She also has a great support system from her parents and her sister.
Williams' other interests include campaigning for equal prize money for both male and female tennis players and trying out boxing, basketball, and soccer.
Please fill in your e-mail so we can share with you our top stories!