Fans Mistake RHOA Star Kandi Burruss for Daughter Riley as She Stuns in a Pink Sweater (Photo)
Kandi Burruss' fans were scratching their heads after the "The Real Housewives of Atlanta" star shared this photo of herself looking so young. They thought it was her daughter, Riley. See their reactions!
"The Real Housewives of Atlanta" star Kandi Burruss' recent Instagram post left her fans pretty confused — the reality star looked half her age, almost like a 25-year-old. 
In the photo, Burruss donned a pink jogger set by her boutique Tags. The comfy loungewear retails for $50. The reality star wore it with medium hoops with her tresses cascading down in glossy dark waves. 
AGELESS GLOW
Burruss kept her makeup minimum. She wore her regular nude lipgloss and glittery eyeshadow underneath her perfectly styled eyebrows. Her naturally glowing skin was accentuated with foundation.
Fans of the 44-year-old stunner were awestruck when they saw the post — they thought it was her 18-year-old daughter Riley! "I truly thought this was Riley for a moment," one fan wrote. 
Burruss and her daughter share a striking resemblance, but it is amazing how the mother-of-three has managed to retain her youthful glow. Not only her face, but her body looked pretty fit, too. 
Fans started to speculate that Riley got surgery after season 13 of "The Real Housewives of Atlanta" aired in 2020.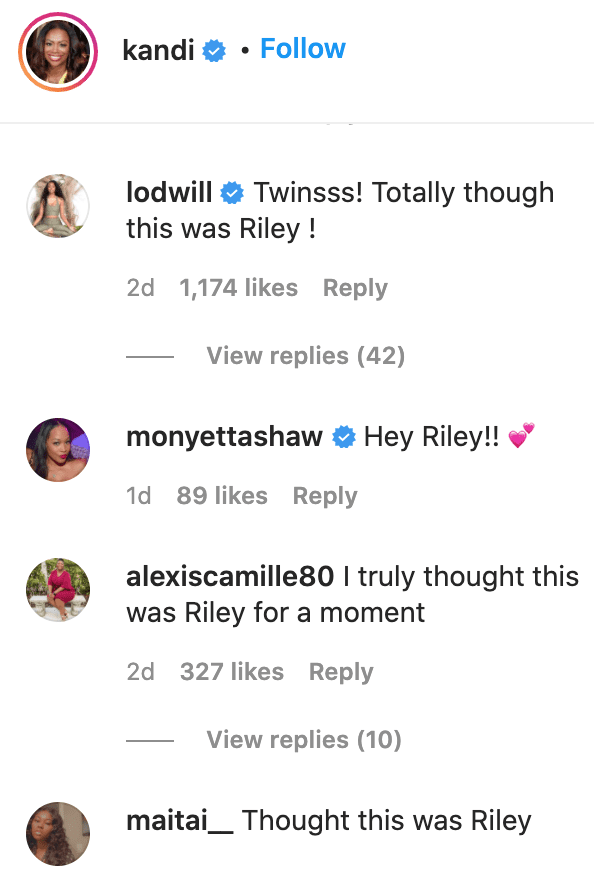 FANS REACT
Fans flooded the post with their "I thought this was Riley" comments. The string was seemingly endless. The post came after she turned up the heat with a video of herself bathing in milk. 
The post made netizens realize how Riley is starting to look more and more like her mother. Last year, she was accused of having gone under the knife to accentuate her facial features, particularly her nose.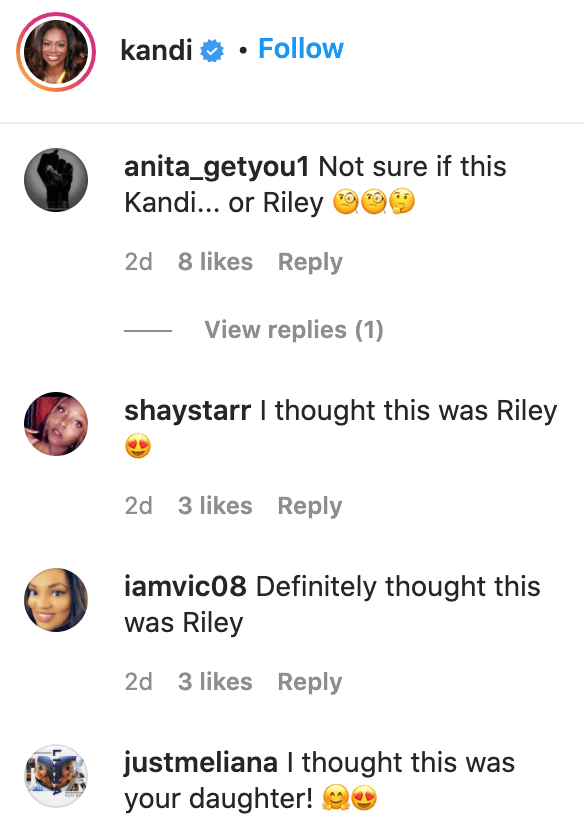 PLASTIC SURGERY RUMORS
Neither Burruss nor Riley ever commented on the matter. Fans started to speculate that Riley got surgery after season 13 of "The Real Housewives of Atlanta" aired in 2020. 
While Riley walked across the stage at her high school reunion to get her diploma, fans noticed she was sporting a different look with heavier makeup, longer hair, and possibly, plastic surgery.
The rumors dwindled soon enough. Before that, fans felt sorry for the teen when she talked about her strained relationship with her father, Russell "Block" Spencer. She said he never really did anything for her. 
Riley was hoping he would provide something when she went off to college. She was 15 when her father came around and started talking to her even though he maintained a sound relationship with the rest of his children.