Shutterstock
Daily Joke: Doctor Opens a Clinic and Puts a Sign Outside
Today's #jokeoftheday focuses on a doctor who decided to open his own clinic after struggling to find a hospital job for months. Desperate, he put a sign outside his practice to lure more customers.
The sign read, "WILL TREAT ANY ILLNESS FOR $20. IF YOU'RE NOT CURED, YOU GET BACK $100!" A lawyer saw the sign and thought it was an excellent opportunity to make easy money, so he stepped into the clinic.
"Doc, I lost my sense of taste. Can you help?" Indeed the doctor had the perfect remedy, so he called out to the nurse, "Please fetch the medicine inside box no.7 and put three drops in the patient's mouth."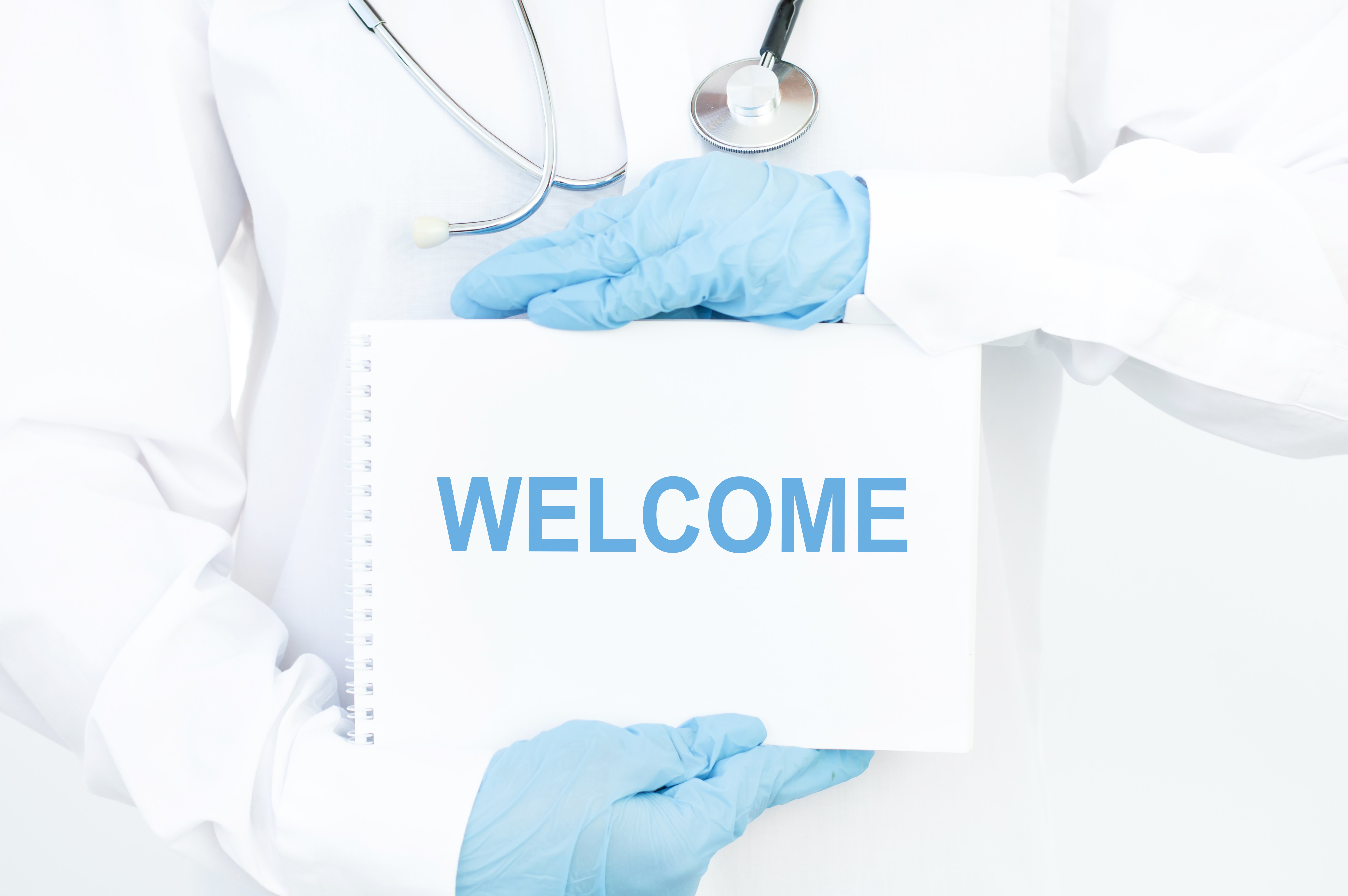 Doctor wearing white coat and blue gloves holding a "welcome" sign.|Source: Shutterstock
The nurse complied, after which the lawyer scrunched his face and responded, "Urgh, this is kerosene!" The doctor smiled, "Congrats, your sense of taste is back. That will be $20, please."
The lawyer was annoyed, but, refusing to be defeated, he returned to the clinic the next week to recover his money. This time he told the doctor that he lost his memory and couldn't remember a thing.
"Nurse, please give the patient the medicine from box no. 14. Three drops in his mouth." The doctor instructed the nurse. "Yuck, this is the same kerosene you gave me last time!" yelled the lawyer.
The doctor congratulated him on getting his memory back and demanded his payment yet again. The lawyer was fuming when he left the clinic, now $40 poorer, which made him even more determined to recoup his losses.
On his third try, the lawyer was confident he could outwit the doctor, so he told him that his eyesight was weakening and he could barely see a thing. The doctor pondered for a second and responded, "I don't have the medicine for that. Here's $100."
"But this is not $100. It's a $20 note," replied the lawyer. The doctor asked for his payment.
Another story about lawyers takes place in the afterlife. After an engineer died, he was sent to hell where he found the surroundings uncomfortable and unwelcoming and used his expertise to make some changes.
The engineer got to work, and soon the place was as comfortable as a hotel with air-conditioning, escalators, and even flush toilets. Everyone was thrilled, including Satan himself.
One day, God called Satan to find out how things were going down-under. Satan cheerfully responded, "Things are fantastic down here, we've got new luxury improvements, air conditioning, and flush toilets, and the engineer is still working."
God responded, " No way, that has to be a mistake. The engineer belongs here. You have to send him up." But Satan refused, calling him the best member of his staff.
God replied, "If you don't send him up, I will sue you!" Satan broke into a thundering laugh before answering back:
"How? Where will you ever get a lawyer?"
If you enjoyed these jokes, here are three more jokes making fun of the professionals.
Source: Startsat60, Reddit.
Please fill in your e-mail so we can share with you our top stories!