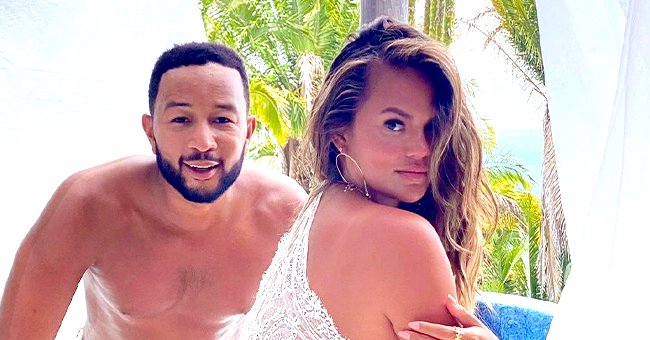 Instgram/chrissyteigen
Chrissy Teigen Returns Home after Endometriosis Surgery and Shares Details of Her Recovery

Chrissy Teigen is home after having undergone endometriosis surgery this week and shared the experience on her Instagram.
Chrissy Teigen documented her experiences before and after undergoing endometriosis surgery this week in her Instagram story, sharing that she was in pain.
Endometriosis is a condition that causes the uterus lining tissue to develop outside of the uterus. It can cause extreme pain and cramping, especially during a woman's period.
The model shared a clip of herself in a hospital gown and wrote, "Please endo this pain lol." She also shared a video of herself playing a Nintendo Switch.
Teigen is now recovering at home. She shared a video of herself in pajamas, showing her bandages from the surgery. In the video from her Instagram stories, she said she was okay:
"I'm OK, and I'm back home now."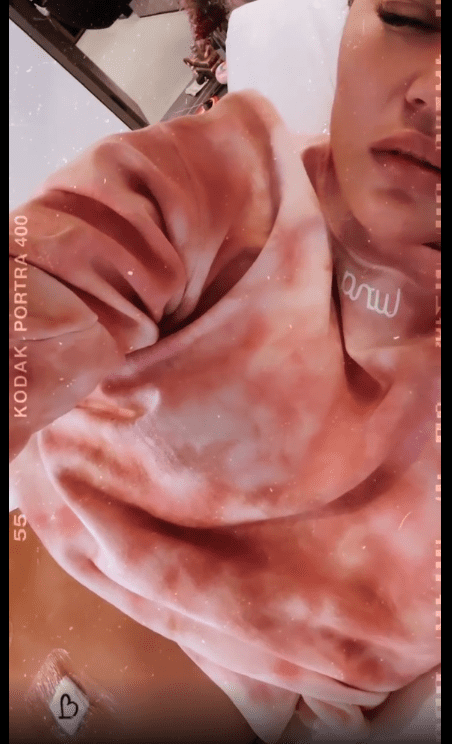 Chrissy Teigen is safe at home after endometriosis surgery this week, February 2021. | Photo: Twitter/chrissyteigen
The video featured a sleepy Teigen in her sweats. She shows her belly during the video bandaged up with gauze with black hearts drawn on.
Teigen had shared that she would be receiving surgery on her Twitter. She asked her followers if anyone had endometriosis surgery and could offer some advice on recovery.
Teigen shared a collection of photos from her time in the hospital as a way to document her experience.
Many of her followers responded with words of encouragement and shared their own experiences with surgery. One person who offered to help Teigen was Padma Lakshmi.
Lakshmi, who was diagnosed with endometriosis at 36, replied to Teigen's tweet and said she had gone through the surgery five times and would tell her all about it. Her tweet read:
"Give me a call, dear. I've had five surgeries. I'll tell you all about it. And have John make the soup."
Teigen has had an emotionally rough week. She shared on Twitter that she and her husband, John Legend's 3rd child's due date would have been this week.
Legend and Teigen suffered a terrible miscarriage in September 2020, which saw them lose their son Jack. Teigen had opened up about her miscarriage on Instagram.
At the time of the couple's pregnancy loss, Teigen shared a collection of photos from the hospital as a way to document her experience, which was important to her.
The photos are in black and white and feature moving images of her and her husband grieving over their son. Teigen has been praised for breaking the silence of a subject that is usually kept secret.
Please fill in your e-mail so we can share with you our top stories!