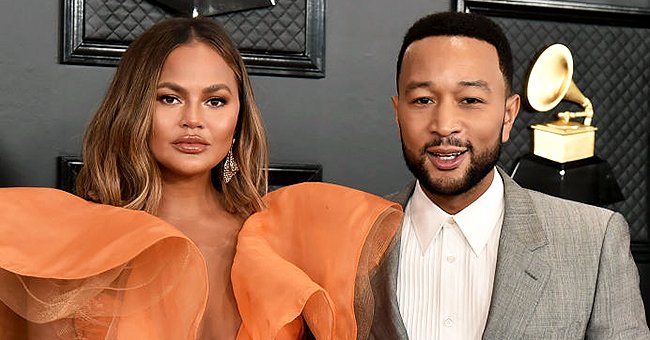 Getty Images
Chrissy Teigen Mourns Son Jack 4 Months after Miscarriage on What Was Her Expected Due Date

Chrissy Teigen mourns for her son Jack 4 months after her miscarriage, during the week of her expected due date.
Chrissy Teigen is mourning her and her husband, John Legend's son, Jack, on his expected due date four months after she had suffered a miscarriage.
Teigen took to Twitter to share that she was feeling a bit off and upset as it is the week her son, Jack, would have been born if she had not lost him from a miscarriage in November 2020.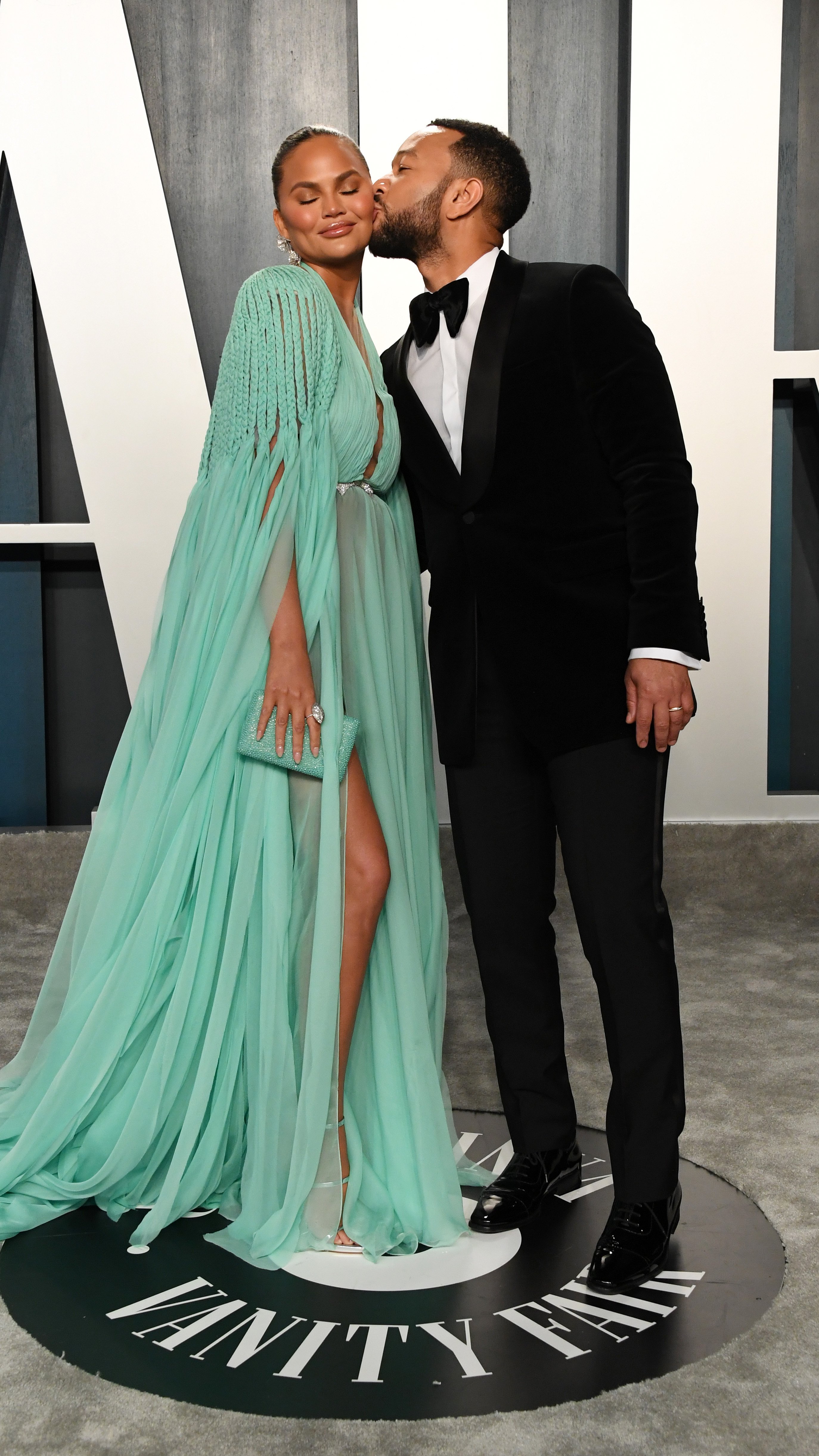 chrissy Teigen and John Legend pictured at 2020 Vanity Fair Oscar Party hosted by Radhika Jones, 2020, California. | Photo: Getty Images
She shared that she had been feeling "kicks' during her period this month. She explained that the sensation felt just like the kicks she had experienced when she was pregnant, as she called them "baby kicks."
The TV personality shared a video of her tummy moving to show what she had been experiencing. She wrote the kicks never stop, the caption of the video read:
"Look at this I'll pretend it's him saying hi - it never stops."
Teigen shared that she would be undergoing surgery for endometriosis. She then asked her fans if anyone had experienced the same and could share any recovery advice.
Teigen and her husband, Legend, have shared their pregnancy loss with their fans as it happened. They both shared Instagram posts announcing the miscarriage in November.
She shared in an Instagram post that she would not be pregnant again.
Many fans and other parents who had experienced miscarriages sang the couple praises for breaking the silence on the heartbreaking situation that was usually kept quiet.
Teigen had been 20 weeks at the time of her loss. She shared emotional photos from when she was in hospital along with a heartbreaking caption alongside. Part of her caption read:
"To our Jack - I'm so sorry that the first few moments of your life were met with so many complications, that we couldn't give you the home you needed to survive."
She shared in an Instagram post that she would not be pregnant again. She wrote that she loved been pregnant but would never be again.
The "Lipsync Battles" host posted an update on her belly and shared that she had two amazing children, Luna and Miles, and loved watching them grow into "big little people."
Teigen has been sharing regular updates of how she and her family are coping after their loss. She shared an adorable photo of herself with her daughter, show that they had made origami for him.
Hopefully, the mom of two has a speedy recovery from her surgery this week, and the pain of pregnancy loss is made a little less by all the support she received on her latest tweets.
Please fill in your e-mail so we can share with you our top stories!