Andy Cohen Marks Son Ben's 2nd Birthday with This Adorable Photo of Him Hugging a Teddy Bear
TV host Andy Cohen recently celebrated his son's birthday and shared a photo of him embracing his furry teddy on Instagram. Little Ben is growing up, and his dad could not be prouder.
Cohen gushed over his baby boy and as he turned two on Thursday. Born Benjamin Allen Cohen, Ben is Cohen's only child whom he welcomed via surrogacy in February 2019.
The 52-year-old captioned the post, "Ben turns 2 today! He is my true delight, and I cannot imagine life without him." The photo shows Ben sitting on top of the counter as he hugged his green teddy.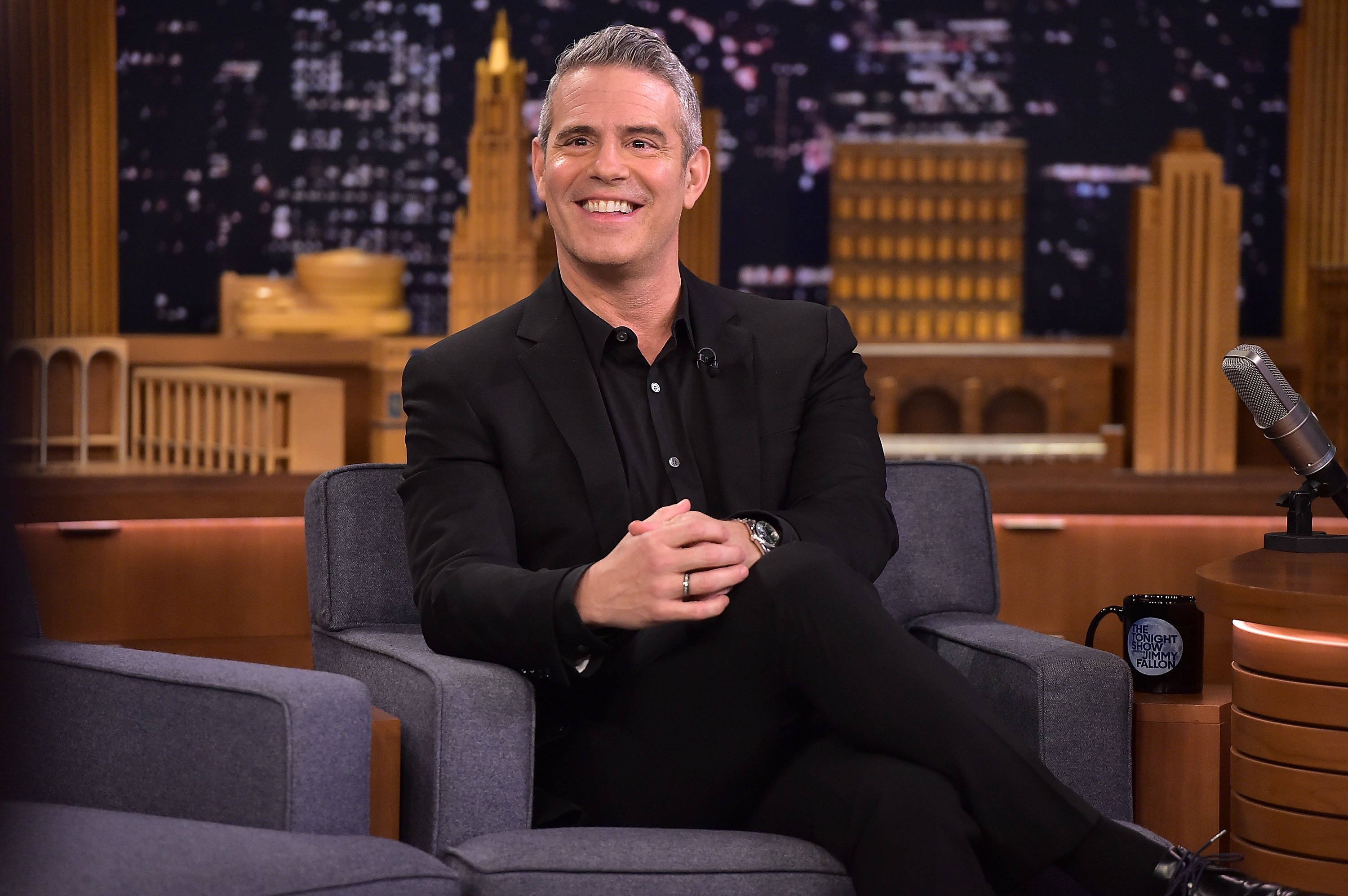 Ben beamed as he looked at the camera, wearing red, black, and beige pajamas. The tot has big beautiful brown eyes as he appeared to have messy hair from his sleep.
It appears that the teddy bear is his birthday gift as he looked happy while holding on to it. Behind Ben, you can see a portrait of a dog hung on the brown wall.
Again, you can spot two brown and blue cushions next to the counter. Further behind is a wall shelf that has books and other vases on top of it.
Cohen's followers wished his son a happy birthday as well, sharing heart emojis along with their birthday messages. The post received over 300,000 likes.
Cohen has been sharing cute pictures of him and his son on social media and judging from their photos, and they have fun bonding as father and son. In an Instagram post from last month, the writer shared a snap of him and Ben watching TV, and he wrote that they were watching "Trash Truck."
The radio host posted another side-by-side snap in September of Ben next to a picture of him when he was younger wearing matching Snoopy shirts. From the photos, you could see that Ben is the spitting image of his dad. 
On Christmas Day, Cohen shared a picture of him and Ben wearing coordinated outfits. The father-and-son duo stood in front of their bright lit Christmas tree.
For Halloween, the father of one posted an adorable snapshot of Ben dressed up as a firefighter. Cohen posed, holding his son's hand as he looked smitten with his black and yellow attire.
As little Ben gets older, he also learns how to share. Last year in December, his father was approached by People magazine to honor him as the "Cutest Baby Alive."
However, the "Watch What Happens Live" host revealed that he and his son decided to pass the title to his dear friend Anderson Cooper's son Wyatt. According to Cohen, Ben and Wyatt's friendship is growing, and they have started acknowledging each other.
The producer shared that he travels to Cooper's house on weekends so that the boys can bond. Ben reportedly hugs and kisses little Wyatt, and the 9-month-old reached for him one time.