Snoop Dogg's Daughter Cori Flaunts Her Weight Loss Progress in Sweet Snaps with Boyfriend Wayne
Cori Broadus, the only daughter of veteran rapper Snoop Dogg, gave her fans a glimpse of her favorite person who has been on her side while going through her weight loss journey. 
Pop and R&B singer Cori Broadus has been eyeing a healthy lifestyle several years after her lupus diagnosis. The daughter of renowned rapper Snoop Dogg has the right people beside her to realize her goal. 
Broadus recently shared on her Instagram story two snaps of herself together with her boyfriend, Wayne Duece. Her boyfriend is an aspiring actor based on his Instagram account.
WORKING OUT WITH DUECE
Duece took a selfie with the "Sittin' In My Room" songstress inside the Boss Lady Entertainment's dance studio, which her mother, Shante, owns. She is Snoop Dogg's wife of 23 years. 
Broadus, who donned a grey hooded jacket and an orange shirt, beamed with a smile. Duece wore dark sweatpants while his girlfriend wore tight light grey leggings. She wrote:
"week 2 let's get it"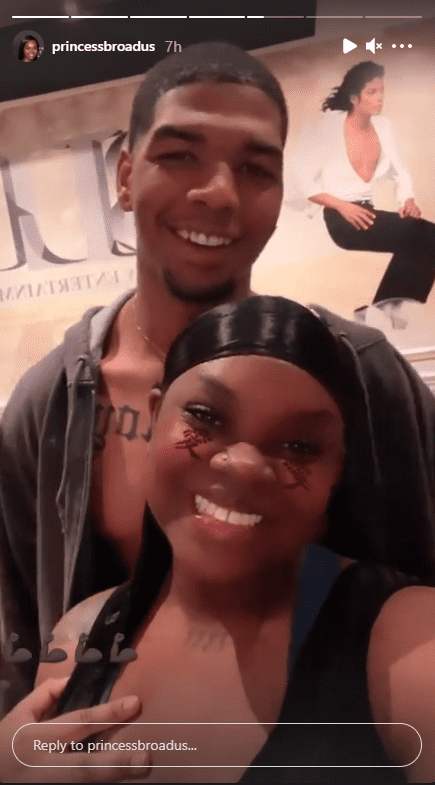 AN IMPRESSIVE JOURNEY
In the next snap, Broadus looked joyful as she was all-smiles while breaking out a sweat in her mother's studio. She wore a sleeveless black top and a piece of bandana wrapped around her head. 
She applied an Instagram filter on her cheeks and four black arms emoji, which suggested that they were in a fitness session. Duece wore a grey jacket which revealed a large tattoo on his chest. 
Broadus previously posted on Instagram a picture of her slimmed-down figure. The "New Phone, Who Dis?" singer revealed to her 491,000 Instagram followers that she has been eating healthy.
Many were impressed at how Broadus took the initiative to start a healthy and active lifestyle. Snoop Dogg earlier revealed that his daughter was diagnosed with lupus at a young age and eventually recovered.
To prove his versatility in music, Snoop tried his hand at creating gospel music.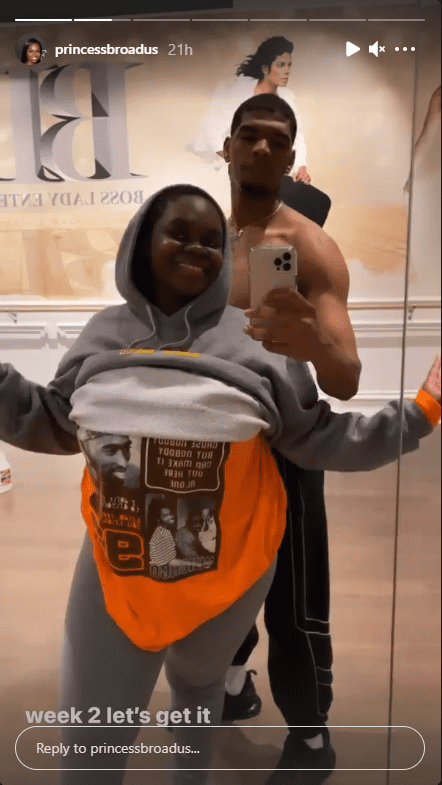 HIS RISE TO FAME
A lot has happened in Snoop's life. Aside from his daughter's lupus battle, the "Drop It Like It's Hot" hitmaker was arrested for cocaine possession and jailed for three years.
The "Young, Wild & Free" singer left his dark past, turned to music, and rose to prominence in the 90's G-funk era. Snoop became one of the famous rap stars of the 21st century.
To prove his versatility in music, Snoop tried his hand at creating gospel music. In 2018, he released "Snoop Dogg Presents Bible of Love," which topped the Billboard Gospel Albums chart.
In the same year he released his gospel music, Snoop was honored with his own star on the Hollywood Walk of Fame. The event became popular because of the rapper's incredible speech.