Keyshia Cole Proudly Announces the Release of Her New Single 'I Don't Wanna Be in Love'
"Love & Hip Hop" star Keyshia Cole turned up the heat with her recent post on Instagram where she rocked a fiery red dress to announce the release of her new single.
Talented singer and songwriter Keyshia Cole finally released her new single, "I Don't Wanna Be in Love," on February 5. Fans had been anticipating the record ever since she shared a teaser in a previous Instagram post.
To build the excitement around the song, Cole took to Instagram and shared a stunning red-hot visual with her 6.6 million followers 30 minutes before its release.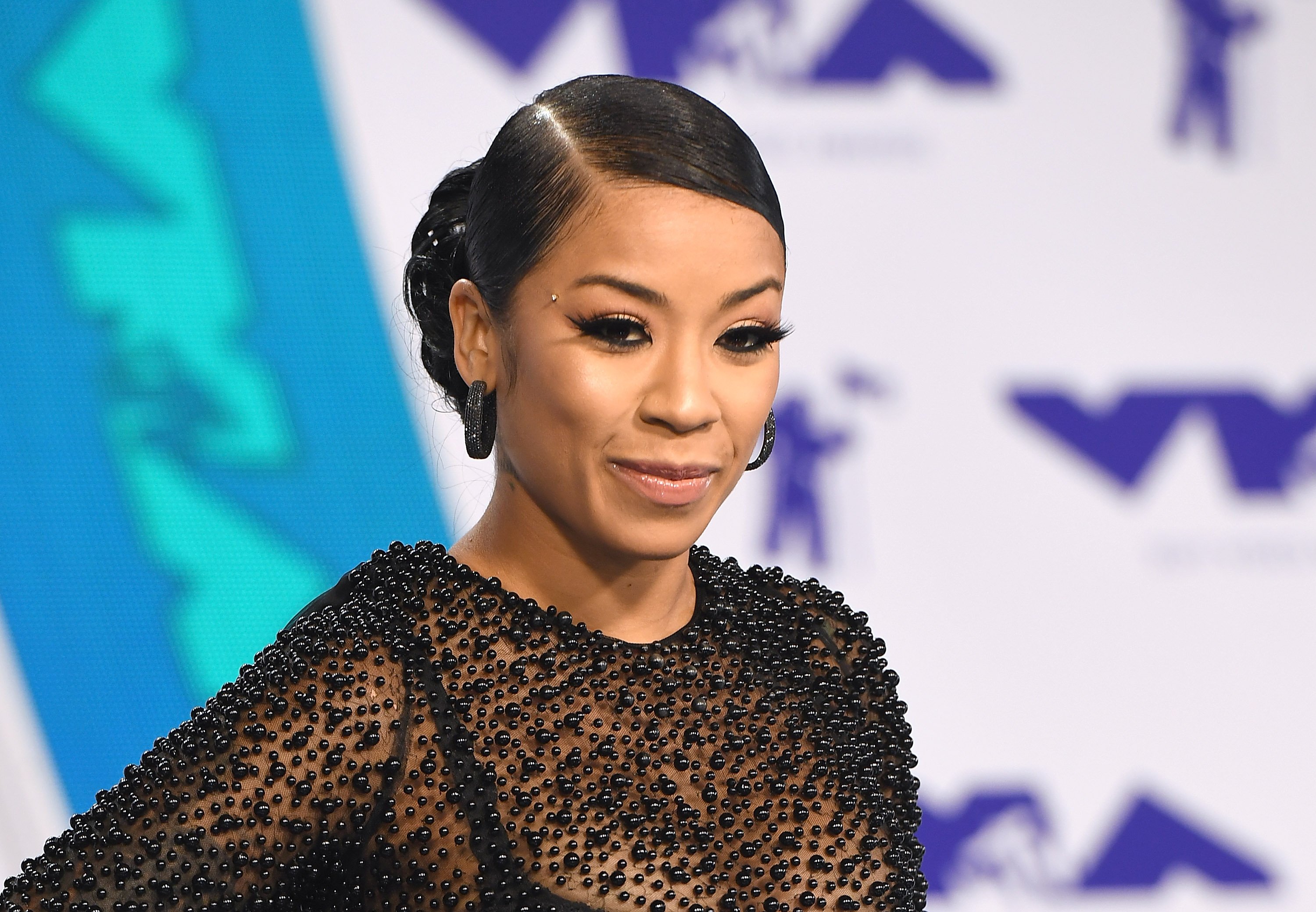 The picture, taken in dim lighting, showed Cole sitting on a plush heart-shaped bed with red walls and curtains behind her. The "Heaven Sent" singer looked sultry as she stared right at the camera.
Her professionally styled look featured a unique red dress with thick stringy detail that teased her radiant skin and ample cleavage. The bottom of the dress was feathery with high slits that showed off her long legs.
To complete her look, Cole's dark hair was styled in a neat up-do to reveal her glowing face. She was also adorned with glimmering jewelry on her fingers and wrist.
In her caption, the tattooed singer announced the big news while giving credit to the professionals who helped her achieve and capture the sexy Valentine's inspired look to accompany her new song.
Cole's emotionally charged ballad comes off the heels of her highly successful "Verzuz" battle with fellow R'n'B songstress, Ashanti Douglas which took place in late January. 
The virtual battle, which had been rescheduled more than once before, was a massive hit with fans worldwide and attracted six million viewers on Instagram alone and a combined 11 million streams post-event. 
Douglas was the first to use the show's momentum and released her own single titled, "2:35 (I Want You)," then Cole followed suit, although she had informally premiered the song during the battle.
The "I Should Have Cheated" hitmaker also hinted at an eighth album in the works. Her last album was released in 2017 and featured a selection of top rappers in the industry like Remy Ma, French Montana, and Young Thug.
Cole's collaborations with rap artists come as no surprise as she grew up listening to famous rappers like Big Daddy Kane and the late Tupac Shakur and was heavily influenced by their music.
The "Love" singer was first introduced to the music industry by MC Hammer when she was just 12 years old. Cole also met and almost had the chance to work with the later Shakur, but tragedy struck before they could work together.