Fans Praise Cardi B for Her Style as She Stuns in a $5,300 Louis Vuitton Coat & Tight Jumpsuit
On Thursday, Cardi B announced the release of her new single and its video while clad in a stylish Louis Vuitton coat and tight jumpsuit, earning a series of compliments from her fans. 
It is never a dull moment with Cardi B. Whether she is showing off a new Hermes Birkin bag or exotic car, she always keeps her fans glued when she talks, and they love her for it. 
Those fans have been waiting for a new single from the talented rapper for some time, and she gave them what they wanted in a double dose on Thursday.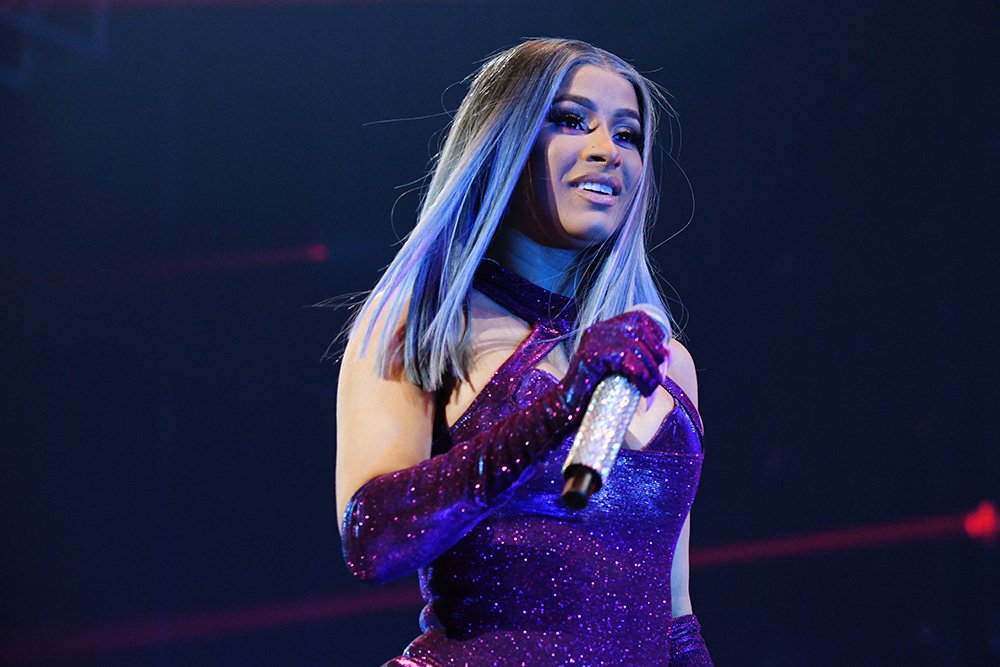 Cardi B took to her Instagram page to announce the release of her new single, "Up," as well as its music video, revealing when it would drop across all time zones on YouTube. 
Accompanying the rapper's post was a clip in which she shared details of the song and its video. While fans were excited about their favorite's new song and video release, it was her outfit that caught the eye. 
Cardi B wore a stylish Louis Vuitton coat over a tight black jumpsuit and matched the outfit with black leather heeled boots. The coat featured a cape which she wore over her long black hair. 
Many of the "Bodak Yellow" crooner's fans were awed by her outfit, especially the jacket, which Fashion Bomb Daily revealed to cost $5,300. 
Despite her outspoken attitude and sultry gestures in her videos, the candid rapper said she is still a great mom.

One fan said they do not usually comment on women's fashion but could not hide the fact that Cardi B's outfit is fire. An impressed fan added they need the bodysuit Cardi B wore in the video, while a third person noted that the jacket is fire. 
Another Instagram user confessed that they were mesmerized by the jacket, while an inquisitive fan wondered who designed the jacket for Cardi B, adding that it is awesome. 

This is neither the first nor will it be the last time Cardi B will wow fans with her outfit. Earlier in the month, she stunned with a denim swimsuit and floor-sweeping coat, which she matched with work boots as she made a bold case for style.
In December 2019, Cardi B also stole the show while making an appearance in court for an assault hearing clad in a black suit, which she matched with a dramatic black feather cape and matching hat.

The stylish look added to the long list of remarkable outfits the 28-year-old has worn over the years, which have contributed to her exceptional style transformation. 
Cardi B is married to Migos rap member, Offset, and shares daughter Kulture, 2, with him. In a previously reported interview, she spoke about her qualities as a mother.  Despite her outspoken attitude and sultry gestures in her videos, the candid rapper said she is still a great mom to her daughter. 
One can say Cardi B is everything rolled into one—a great entertainer, fashion icon, loving wife, and great mom. Stated simply, she is the total package.