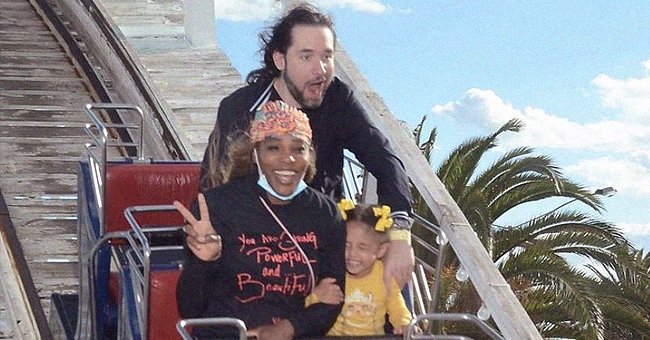 Instagram/alexisohanian
Serena Williams Has Fun on a Roller Coaster in Australia with Her Husband & Daughter Olympia
Serena Williams, her husband Alexis Ohanian, and their daughter Olympia had a fantastic time riding a roller coaster as a family in Australia recently.
Olympic gold medalist Serena Williams looked adorable with her family as they had fun on a rollercoaster in Australia. Her husband, Alexis Ohanian, shared a snap on his Instagram.
Williams, Ohanian, and their daughter Olympia were at The Luna Park Sydney and were captured in the heat of the moment. Williams looked invigorated by the experience throwing up the peace sign.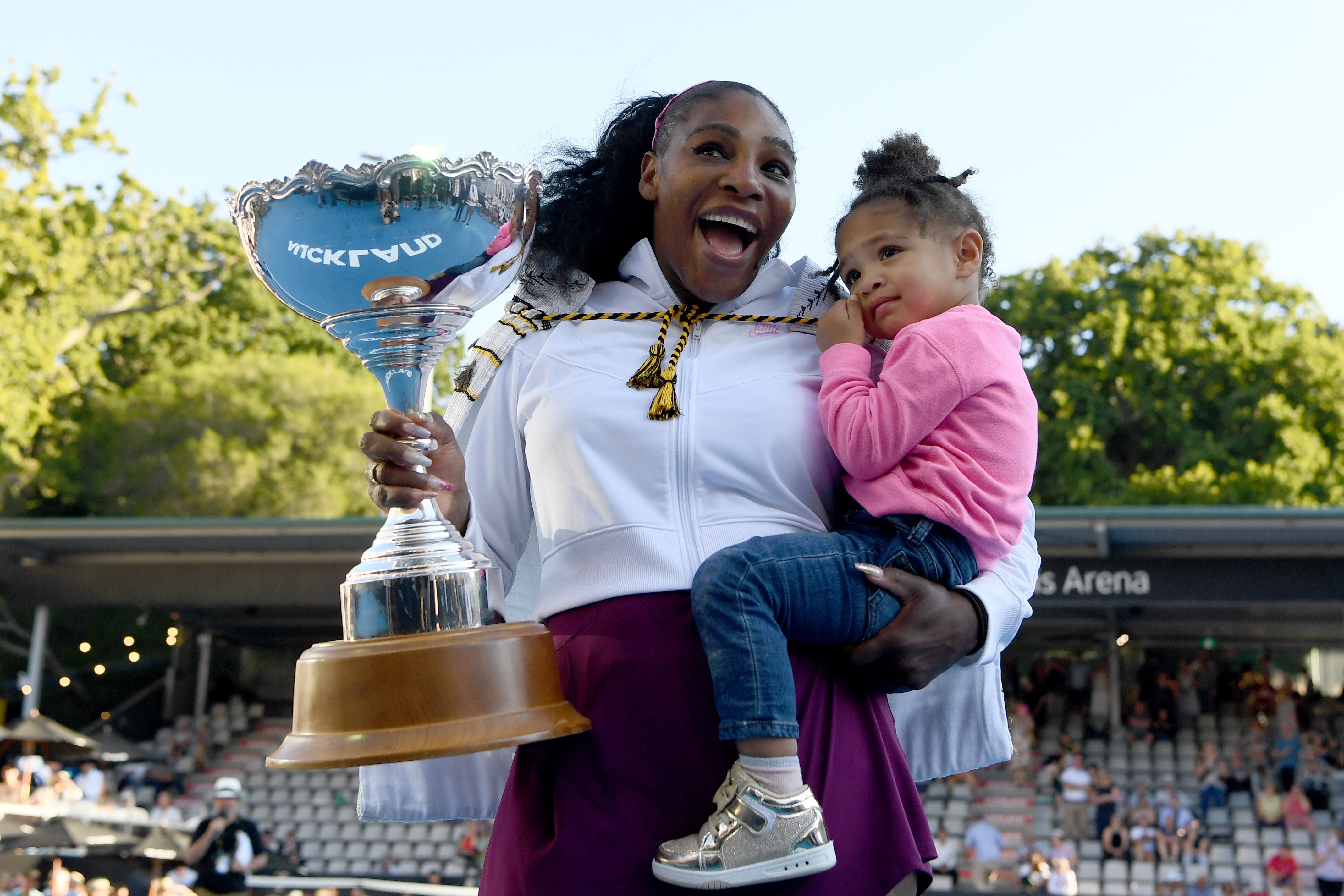 Serena Williams and her daughter Alexis Olympia after winning the final match against Jessica Pegula in 2020, New Zealand | Source: Getty Images
On the other hand, Olympia looked terrified with her eyes squeezed tightly shut like she couldn't bear to look at her surroundings. She also had her mother's arm in a vice-like grip.
Ohanian also looked quite excited and appeared to be in mid-shout. Despite Olympia's terror, she still looked as cute as usual with two yellow bows and a matching jumper on. Her father wrote in the post:
"@olympiaohanian got her first rollercoaster that wasn't riding-a-pillow-on-our-lap-while-she-watches-a-YouTube-rollercoaster-POV-video."
The happy family often share snippets of their personal lives on Instagram, which their fans love. Williams has also hopped on the twinning-with-mommy train a few times with her daughter.
Olympia seems to already have a distinct personality even at the age of three. Williams recently admitted that her little girl had started comically referring to her mother by her first name.
Williams' ad in partnership with Michelob showed the tennis star in a surprisingly candid light.
Williams confessed that her daughter is beginning to gauge that her mother is famous. She said that Olympia is more aware when people request autographs. She knows that they are there for her mother.
The Grand Slam champion has had a busy life in the limelight, but her family has positively impacted her to be more present instead of obsessing over the future. She said:
"Playing tennis all my life has just been work, work, work. But sometimes it's good to take a brief step back and enjoy the moment."
Williams' ad in partnership with Michelob showed the tennis star in a surprisingly candid light. The "Happy" Superbowl clip featured her singing karaoke with her friends.
The advert's intent was to focalize on the role that being happy plays in remaining successful. Williams explained that sometimes she did not give herself time to celebrate her victories.
Ohanian, on the other hand, is always praising his wife's wins. He has been a massive supporting figure in his wife's life and is pictured cheering on her with their daughter at every match.
Williams and Ohanian were married in 2017 and welcomed Olympia shortly afterward. When interviewed, Ohanian often speaks about Williams' huge heart. The couple and their child are undoubtedly family goals.
Please fill in your e-mail so we can share with you our top stories!