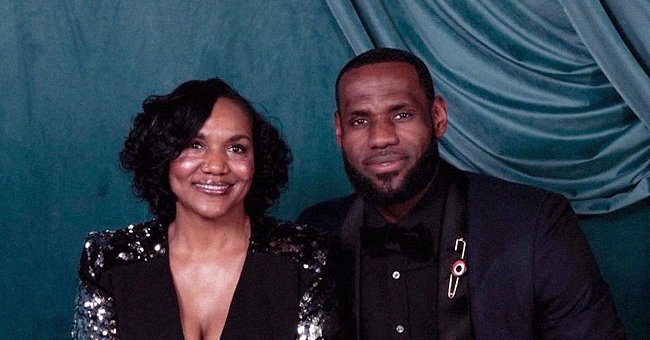 Instagram/kingjames
LeBron James' Mom Gloria Stuns in a Black Ensemble in a Photo He Proudly Posted on Her Birthday

NBA and Los Angeles Lakers superstar LeBron James paid tribute to his loving mom Gloria James on her 53rd birthday and shared a cute picture of them on his Instagram page.
NBA star LeBron James has had a stellar career in basketball so far. He has had many reasons to celebrate, but last Thursday was all about his mom, Gloria James, who turned 53.
LeBron ensured his mom's special day did not go without notice as he took to his Instagram page to pay her the sweetest tribute a son could ever give his mother.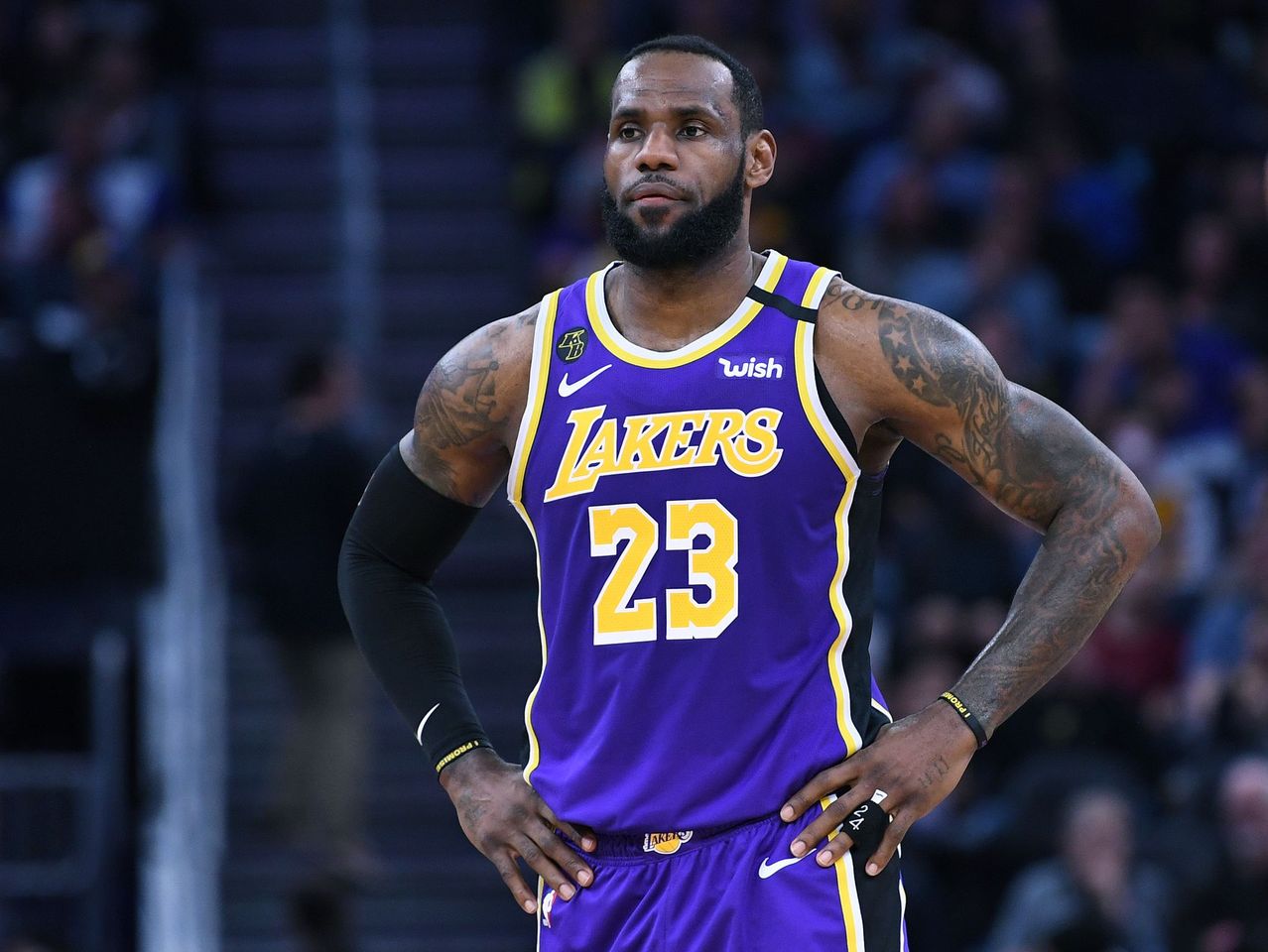 LeBron James #23 of the Los Angeles Lakers looks on against the Golden State Warriors during an NBA basketball game on February 08, 2020. | Photo: Getty Images
In the post, the LA Lakers star shared two pictures of him and his mom as they posed in a photography studio. He wore a dark blue suit over a black buttoned shirt and completed his look with shiny black leather shoes.
Meanwhile, Gloria wore a black V-neck jumpsuit that revealed her cleavage. The dress had shiny designs on its sleeves, sides, and shoulders. She matched it with black shoes.
In the snapshots, mother and son posed, smiling as they stared at the camera. In the post's caption, LeBron wished his mom a happy birthday, adding that his love for her grows continually as he lives.
He further said he is proud of her and urged her to keep going to heights she might not have believed she could reach. LeBron also said he continues to be inspired by his mother.
During the FaceTime call to his mom, LeBron said he had to leave the locker room as his teammates were going crazy.
In the post's concluding part, he revealed that his mom finally decided to join Instagram. Gloria's first post centered on her birthday. The 53-year-old shared a photo that showed her all smiles in a gray dress. In the post's caption, she said she was blessed to see another year around the sun, adding:
"I'm so excited about this new year and next chapter in my life. Thanks, everyone for the kind messages. Love y'all ?."
Gloria and LeBron share a close bond, and if his tributary post to her on her birthday did not show this enough, LeBron's loving act amid a celebratory moment last year is enough evidence.
After leading the LA Lakers to its 17th NBA championship and his fourth as a player, he FaceTimed his mom, reflecting on how she has inspired him to become the great player he is today.
During the FaceTime call to his mom, LeBron said he had to leave the locker room as his teammates were going crazy. He further said Gloria is the reason he can do what he does after she brought him to the world as a 16-year-old single mother.
Going on, he said with everything his mother had been through and all that he had seen, nothing could stop him as they do not compare to what she had to go through. He also hoped to continue to make her proud.
Please fill in your e-mail so we can share with you our top stories!