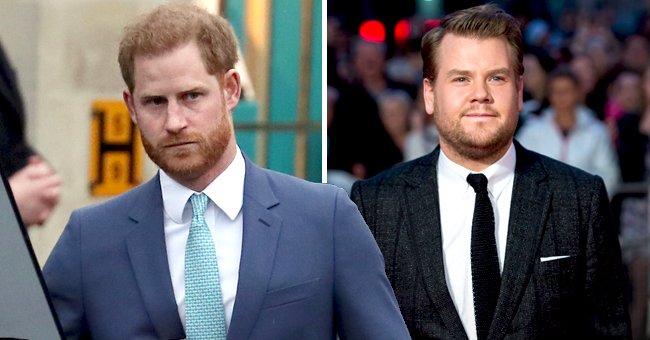 Getty Images
People: Prince Harry Makes a Rare Appearance in LA While Filming with James Corden

Prince Harry joined long time pal and TV host James Corden in a fun hangout where they filmed an episode of Carpool Karaoke while catching up on old times.
TV star James Corden and the Duke of Sussex were spotted in public over the weekend, taking a tour around Hollywood and basking in a socially-distanced hangout.
The good pals were spotted at the top part of an open-air double-decker bus where Corden had his film crew in attendance. While a police officer was present, Harry's security team also stood on guard.
Their fun conversation had Corden giving Harry tidbits on some unique landmarks around Hollywood. He also asked about the prince's family and how he had been since moving to the United States.
Prince Harry's wife, Meghan Markle, was absent at the gathering, as she stayed back at home in Montecito with their little son, Archie. Corden and Harry have been friends for years, and their conversation was a delightful one.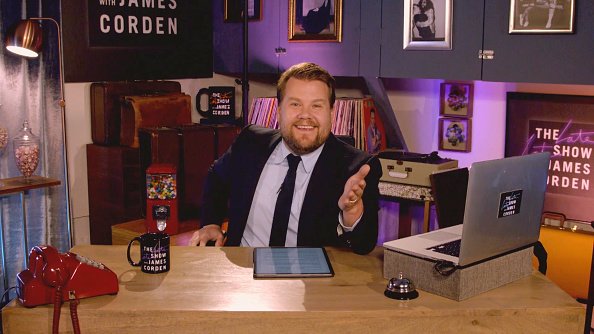 James chats with guests from his garage on "The Late Late Show with James Corden," scheduled to air Tuesday, May 5, 2020. | Photo: Getty Images
In 2018, Corden, who hosts "The Late Late Show," was in attendance at Harry and Markle's royal wedding. During an episode of his show, the showbiz star openly admired the couple, stating that the ceremony was uplifting.
The star also played a role in seeing that the royal wedding was a success. Although the wedding ceremony was a public affair televised for millions worldwide, the couple had a private after-party.
During the church ceremony, the TV personality had a hard time with his allergies.
With their celebrity friends in attendance, Markle and Harry had fun dancing away the night. The source noted that at a point, Corden hosted an impromptu dance-off among Harry, his brother, William, and their dad, Prince Charles.
This was quite delightful, and it made everyone full of mirth. It turned out that Markle and her mom were also up for the dance-off as they joined Harry and his family on the dance floor.
Stars like Serena William also showed their fun sides by playing several beer pong games just like tennis. The fireworks were another part of the night that left many guests gushing.
While Corden, 42, enjoyed being a perfect emcee, and friend to Harry, the wedding was not all fun. During the church ceremony, the TV personality had a hard time with his allergies.
Speaking on his show, Corden explained that many beautiful flowers were adorning the church, but his allergies were at an all-time high. The comedian shared that he had to withhold his sneeze.
Outside this, Prince Harry's royal wedding was a lovely ceremony, and many well-wishers took time switching on their TVs to witness another historic day in British history.
Please fill in your e-mail so we can share with you our top stories!