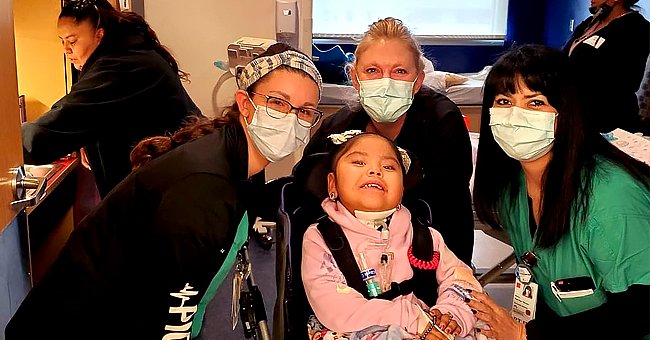 instagram.com/stella2016202
4-Year-Old Girl from New Mexico Finally Leaves Hospital after 9-Month Treatment for COVID-19
After a 9-month battle with the deadly COVID-19, a 4-year-old girl from New Mexico showed how much of a fighter she is as she finally leaves the hospital.
The COVID-19 pandemic has claimed millions of lives globally, including renowned celebrities who succumbed to the extreme pressure of the virus, but some are just lucky.
A 4-year-old New Mexico girl found her way out of the grip of the virus after it was announced that she had finally left the hospital after being there for 9-months.
4-year-old Stella Martin's family had their world rocked when it was revealed that their precious little girl had tested positive for the deadly virus.
On April 24, 2020, Martin was rushed to the hospital for treatment. The 4-year-old was reportedly an asthma patient, which meant that her condition could worsen, and it did.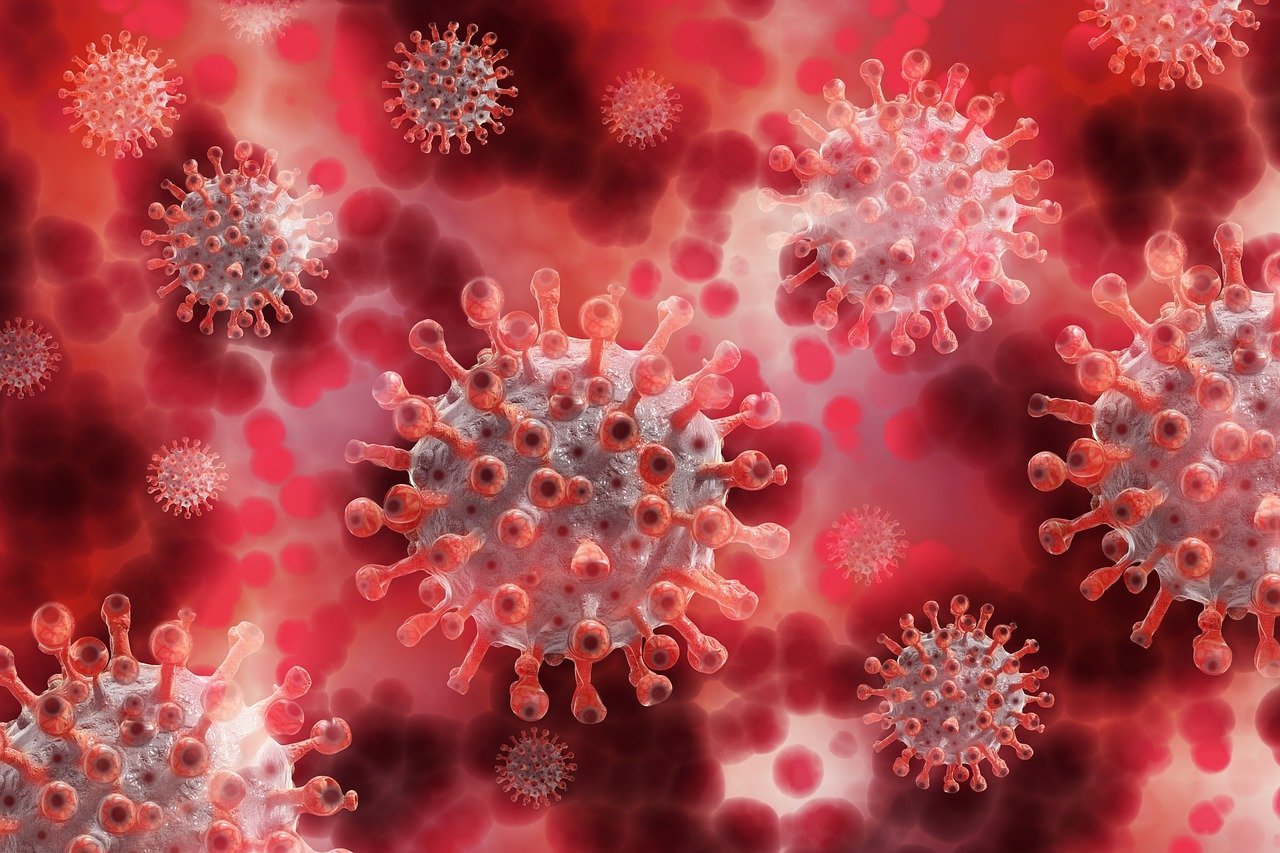 A photograph of what the novel coronavirus disease looks like in a closeup | Photo: Pixabay
The little girl spent over five months in the pediatric intensive care unit at the University of New Mexico Hospital (UNM). She was later transferred to UNM's Carrie Tingley Children's Hospital in October and remained there until she was discharged.
Martin's mom Cassandra Yazzie called her daughter a fighter and recalled the day Martin came home with a back pain complaint. After she was taken to the hospital, it was discovered via an MRI scan that there was a swelling of the spinal cord.
At one point, doctors told his family to prepare for the worse because he had a one percent survival chance.
Yazzie reportedly said that Martin must have contracted the virus from her father, who died from COVID-19 related implications. Yazzie said she could see only video call with her daughter to check on her.
This was because, due to safety, physical contact was restricted until she tested negative. Yazzie said she was afraid of losing her daughter to the unpleasant virus. Later on, Yazzie was able to see her daughter and take care of her.
When she was discharged, Martin was given an emotional send-off by UNM medical staff. Yazzie thanked the staff and members of the community for their kindness to the little girl.
Martin is not the only one lucky enough to escape from the virus after spending a long time in the hospital battling with it. According to reports, a man was fortunate to be discharged from the hospital after spending ninety days battling the virus.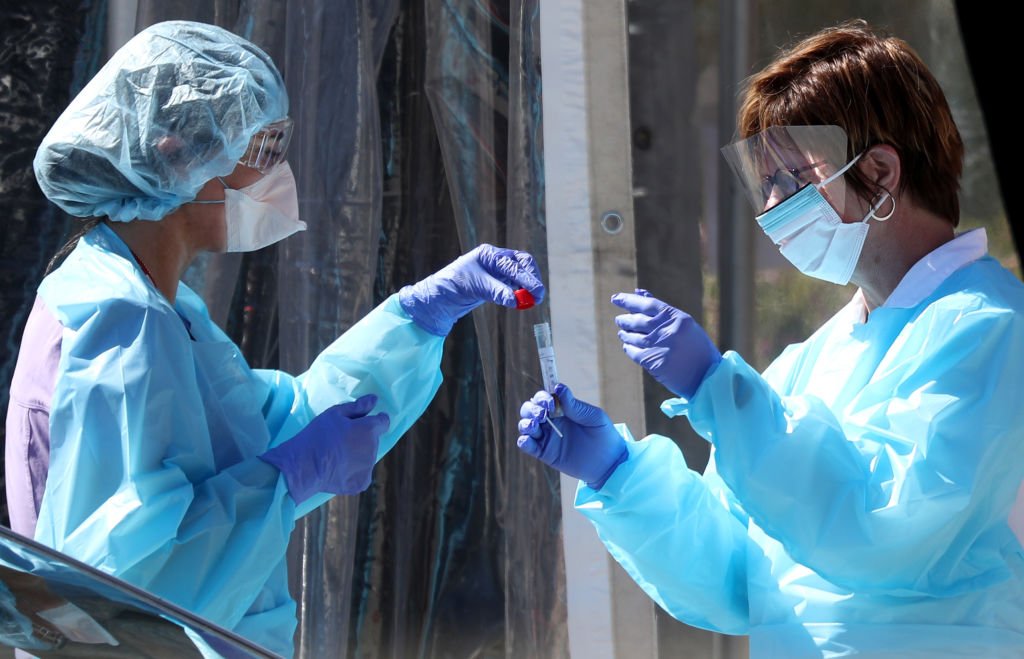 Medical personnel secure a sample from a person at a drive-thru Coronavirus COVID-19 testing station on March 12, 2020. | Photo: Getty Images
56-year-old dance teacher Steve White had to learn had to walk again on his return to health after a lengthy spell on the ventilator battling for his life.
At one point, doctors told his family to prepare for the worse because he had a one percent survival chance. White was worried that he would not see his sick wife again. After a lengthy stay in the hospital, he was back to health.
Please fill in your e-mail so we can share with you our top stories!