Pregnant Brittany Matthews Slams ESPN over Pic of Fiancé Patrick Mahomes during the Super Bowl
Brittany Matthews called out ESPN for posting her fiancé Patrick Mahomes who looked quite unhappy during his latest game. The quarterback had a very disappointed look on his face during his Kansas City Chief's loss to the Tampa Bay Buccaneers.
Fitness guru, Brittany Matthews was not happy with the sports network for tweeting about her future husband regarding his Super Bowl game. Matthews did not shy away from expressing her feelings either.
Taking to Twitter, she wrote: "Cool ESPN, love the support of a major sports platform for one of the best players in the league," while adding a corn emoji along with her post. Matthews served the network with pure sarcasm.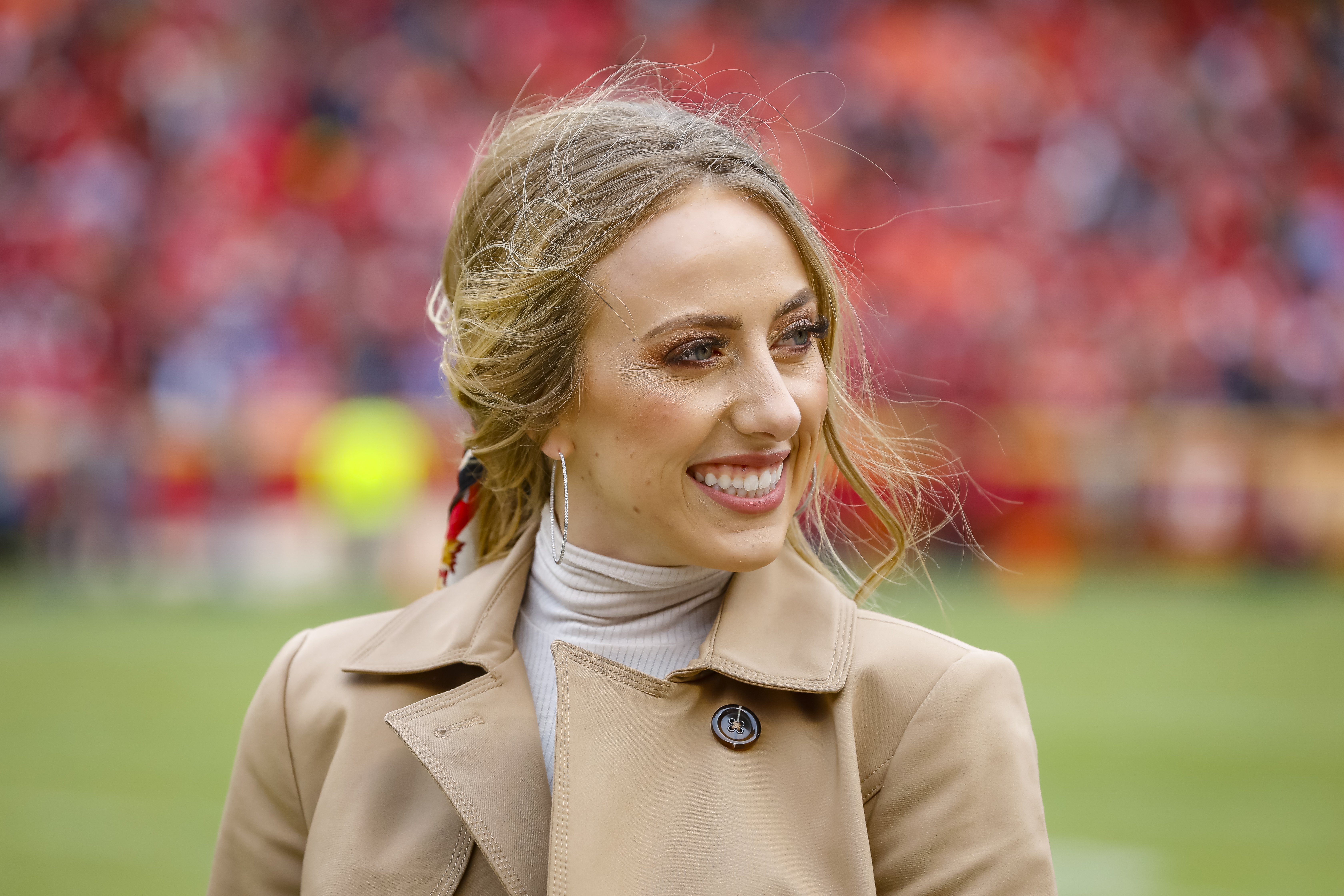 The mom-to-be reposted the screengrab of Mahomes' photo from ESPN's Twitter page. The picture shows the football player with a defeated look on his face in an up-close snap.
Mahomes wore his red and white helmet with his team gear, which is red. With his brown eyes looking in despair, the 24-year-old had his mouth wide open.
Cool ESPN, love the support of a major sports platform for one of the best players in the league...
🌽🌽🌽🌽🌽yyyy https://t.co/N2d6kewxvp

— Brittany Matthews (@brittanylynne8) February 8, 2021
The photo also shows the game's stats between the teams, as mentioned earlier. The Tampa Bay Buccaneers beat the Kansas City Chiefs 31-9.
Judging by Mahome's facial expression, it wasn't very pleasant. The results showed during the fourth quarter of the game, and Mahome looked devasted.
Later in the quarter, SportsCenter posted a different close-up of Mahomes as he looked up into the sky after an unsuccessful Chiefs play against the Bucs. Matthews once again did not let it pass and blatantly called the network trash.
Not only that, but she also complimented the father-to-be in the process. It appears Matthews is a diehard cheerleader for Mahomes as she revealed that he looked good to her despite his sad reaction on the snap.
MATTHEWS IS MAHOME'S CHEERLEADER
Matthews has shown immense support to Mahomes during his games and seems to enjoy cheering for him. The former professional soccer player dressed up to the Texas native's latest game in a bump-hugging white dress.
The 25-year-old wore the dress with a long black blazer matching bow high heels. Matthews has continued to attend Mahomes' games while showing off her baby bump, ready to cheer him on.
THEIR LOVE STORY
The pair are expecting their first child together, a baby girl who is due later this year. Mahomes and Matthews started dating when they were in high school in Whitehouse, Texas.
The couple reportedly started seeing each other when Mahomes was in 10th grade. Both being athletes, they were set apart when Matthews graduated ahead of him and went to play college football in 2013 at the University of Texas.
Mahomes graduated a year later as he went on to play football and baseball at Texas Tech University, which was 440 miles away from her. However, the now-engaged couple made their long-distance relationship work.
Today, they are pursuing their athletic dreams in Kansas City and usually document their relationship on social media. Mahomes proposed to Matthews in September 2020 and announced that they are pregnant shortly after their engagement.