'House of Payne's China McClain Turns Heads Showing Her Collarbones in Red off-Shoulder Dress
Talented actress China McClain shows off her tiny collarbones in a beautiful red off-shoulder dress while paying tribute to late rapper Left Eye in a new Instagram video.
It has been nearly two decades since the tragic death of former TLC rapper Left Eye. However, her work continues to live through her fans, and recently, actress China McClain paid tribute to her in the sweetest way.
The "House of Payne" star channeled her inner musician as she lip-synced Left Eye's verse from the R&B girl group's 1999 smash hit song, "No Scrubs."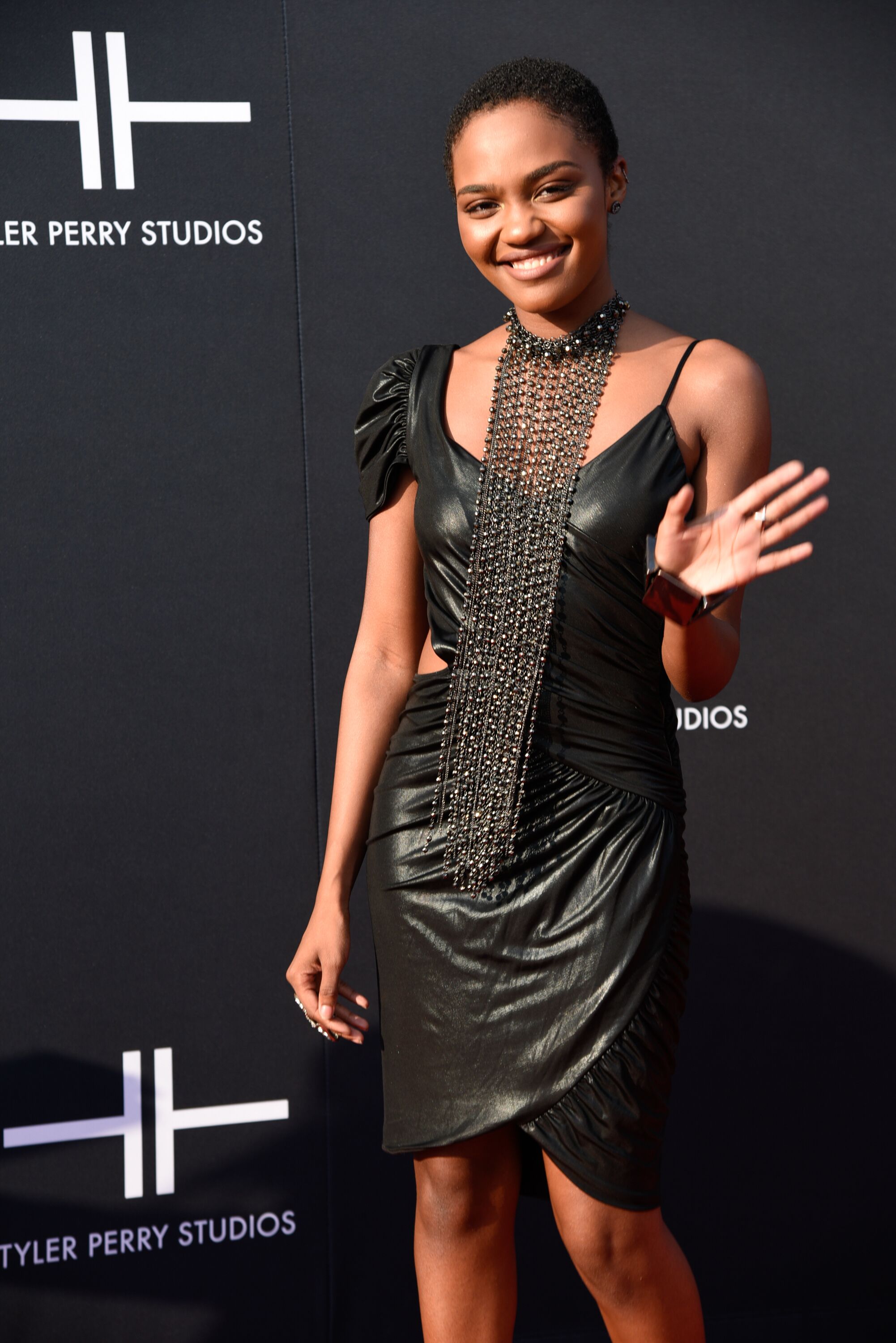 In the short clip, McClain wears a beautiful red off-shoulder dress that shows off her tiny collarbones and flawless skin. Her short curly hairstyle also helps draw attention to her lovely facial features, including her beautiful eyes.
She finishes off the look with shimmery silver earrings that extend just above her neck and a tiny necklace with a cross pendant. McClain captioned the photo 
"I love you Left Eye."
Even though McClain is best known for her acting, she comes from an artistic family and formed a girl group called 3mcclaingirls, with her sisters Sierra and Lauryn McClain.
Interestingly, the McClain sisters inherited their passion for music from their parents. Michael McClain, their father, is a music producer, sound engineer, and writer, while his wife Shontell is a vocalist and songwriter. 
She went further to hint at early retirement from Hollywood.
Due to her music roots, McClain set her heart on a music career during her early years. Under the tutelage of her music-loving parents, she began belting notes even before she could string a whole sentence together. 
During a 2017 interview with Rolling out, McClain revealed that despite her parents' passion for music, they never pressured her into the business. In her words:
"Our parents didn't want us to do this. They know how hard this industry can be and they didn't really want us to be a part of it." 
Her singing talent eventually paved the way for Hollywood, leading her to portray Alexis in the 2005 film, "The Gospel" at seven years old.
Since then, McClain's acting career has progressed rapidly, with many television and film credits under her belt, including "House of Payne," "Grown Ups," "A.N.T. Farm," "Descendants 2," and "Descendants 3." 
More recently, McClain portrayed Jennifer Pierce in The CW superhero series "Black Lightning." However, her stint on the show came to an end following its cancelation late last year, and she went further to hint at early retirement from Hollywood. 
McClain's confession came as a surprise to many of her fans and followers, but given that her first love is music, the temptation to return to music may just have proven too much to ignore.