'Martin' Star Tichina Arnold Shares Funny Tip on How Parents Can Get Rid of Their Kids (Video)
For those people who wished to regain personal spaces from their children at home, actress Tichina Arnold offered a quick tip. Watch how she successfully managed it.
"Martin" star Tichina Arnold is one of the best actresses and comedians in the entertainment industry. Everywhere she goes, she brings laughter to people, even on the internet. 
Amid the COVID-19 pandemic, Arnold noticed that family members had difficulty looking for a comfortable spot at home. The 51-year-old actress took to Instagram to share a hilarious solution.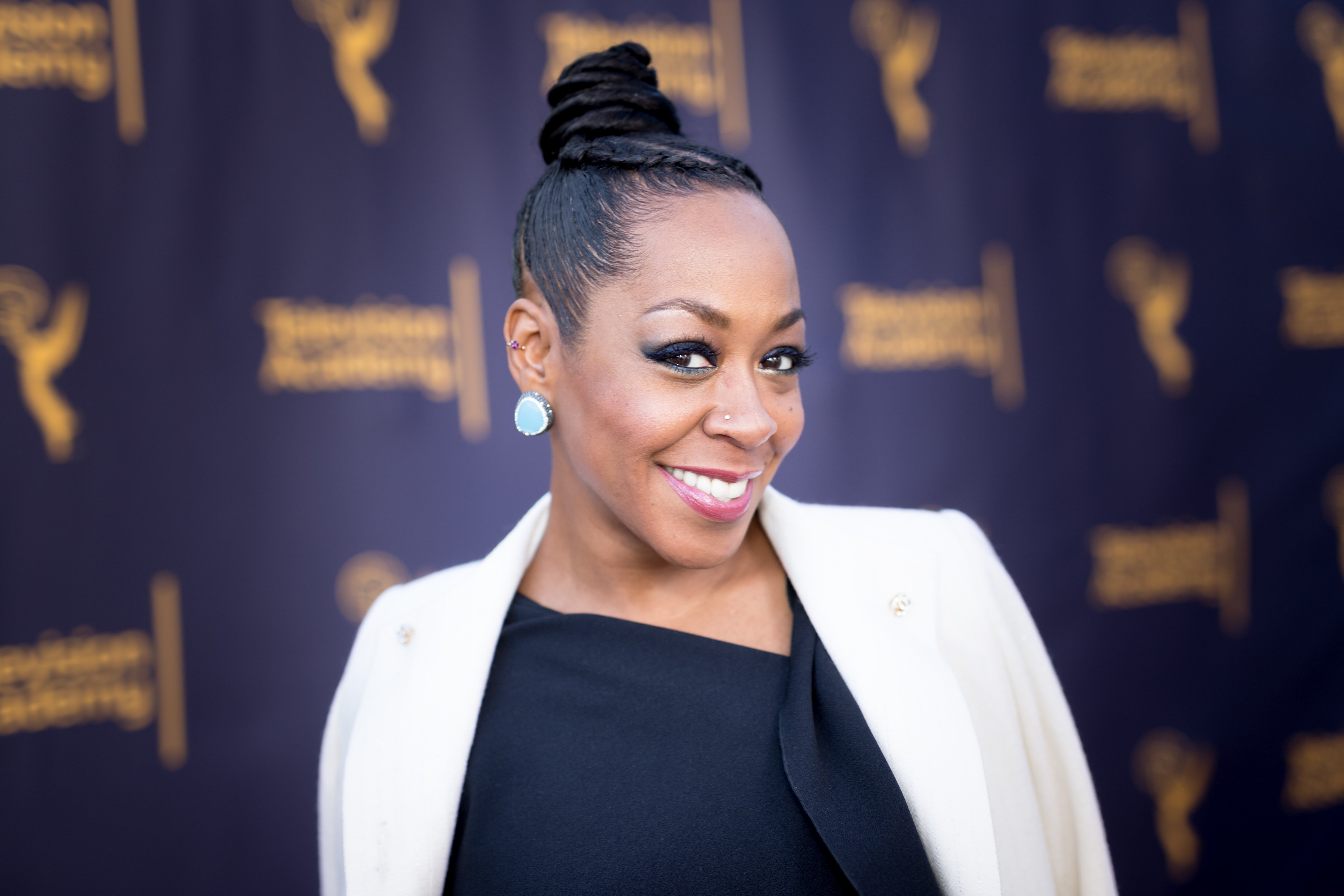 A FUNNY SOLUTION 
In her video, Arnold asked her 2.2 million Instagram followers if they wanted to have space in their room. In her case, Arnold wanted to get rid of her 16-year-old daughter Alijah Kai Higgins.
She then panned the camera to her right, showing Alijah lying on her belly on Arnold's bed. The "The Neighborhood" star suddenly asked an important question to her daughter: 
"Alijah, where's your homework?"
Arnold's three-word question was enough to send Alijah out of her room. Her daughter, who didn't show any expression, walked out of the door and proceeded to the hallway.
The actress followed her daughter outside the room and hilariously shouted the question in the hallway, making sure Alijah wouldn't barge in her room again.
At the end of the video clip, Arnold looked happy as it was a successful plan and said in the end, "works every time." Many fans laughed at her post as it was relatable for them.
SWEET MOTHER-DAUGHTER MOMENT
The recent Instagram video is one of Arnold's moments with Alijah, her only daughter with ex-boyfriend Carvin Higgins. The mother-daughter duo has grown close to each other. 
One of the things she and Alijah enjoy is singing. Arnold previously shared on Instagram a video of them singing a song while looking for a parking spot. 
Arnold broke up with Hines in 2016 after she discovered he made a sex tape with another woman.
UNLUCKY IN LOVE
Arnold may have successfully thrived in the industry she was 12, but the actress hasn't found an enduring relationship in the love department. 
The actress met and married professional boxer Lamon Brewster in 1991, but the pair divorced in 1995. Then she went into a relationship with Higgins in 2004, but sadly, they broke up after three years.
She found love again with basketball coach Rico Hines and got married in 2012. Arnold broke up with Hines in 2016 after she discovered he made a sex tape with another woman.
Arnold's views on marriage changed, and she has no plans to tie the knot again. Though she failed in love, the "Everybody Hates Chris" alum is lucky that she found unconditional love in Alijah.