Prince Harry & Meghan Markle Crash a Virtual Poetry Class and Give a Peek inside Their Mansion
Meghan Markle and Prince Harry crashed a virtual poetry class and gave a glimpse into their California home.
The Duke and Duchess of Sussex crashed a poetry class presented by Get Lit, an organization that empowers students through poetry and promotes literacy.
Their appearance was in honor of Black History Month. During the session, Duchess Markle shared a few lines from her favorite poems.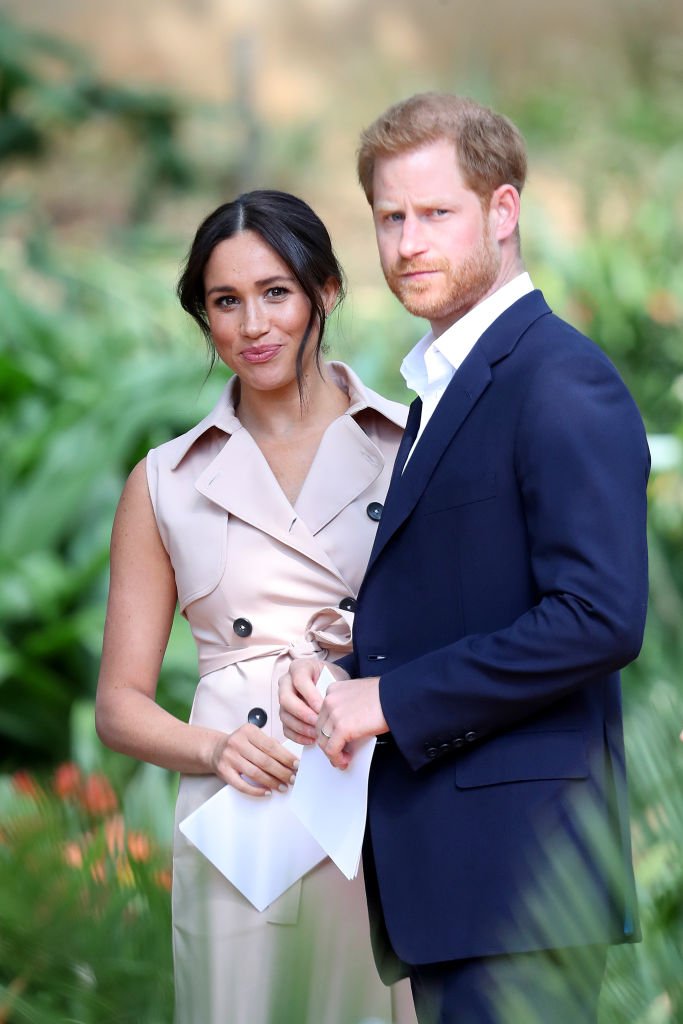 Get Lit shared a screenshot from the zoom call, which showed the students and a smiling Prince Harry and Markle could be seen in one of the video boxes.
The Instagram post shared that it was the best weekend ever and described the Duke and Duchess as magic, kind, and interested in poetry. The caption read:
"It was the best weekend EVER! Prince Harry and Meghan, The Duke and Duchess of Sussex, were magic and kind and interested in poetry!"
The teacher Mason Granger shared on Instagram why the Duke and Duchess had joined the session as surprise guests and share it was because they were moved by poetry at some time in their life. 
Granger shared that the kids have enjoyed the 45-minute chat with Prince Harry and Markle. The students had been able to ask them questions and share their poems. 
They showed a small glimpse into their California home, which showed Markle's California roots.
The poetry teacher shared the couple had taken the time to read and learn the students' short bios that he had sent them ahead of the class.
In his post, Granger wrote that he had appreciated that Markle had shared the class's sentiments about what it meant to be a young person at this particular time. He wrote:
"My favorite part of it all was Meghan echoing so many sentiments we've talked about in class, about this particular moment in time/history to be a young person."
Besides learning about the Sussexes' poetry preferences, they showed a small glimpse into their California home, which showed Markle's California roots.
In the video chat, Markle and Harry are seated in their living room, and the artwork behind the couple was of a bear hugging the state of California. The symbol represents the state song "I Love You, California." 
We're thrilled to receive wonderful Christmas wishes from our Patron, The Duchess of Sussex, who also made a personal donation, helping dogs, cats and our community. 💜 From all of us at Mayhew, thank you and Merry Christmas. 🎄🐶🐱
Find out more! 👉 https://t.co/5o2RHLveRM pic.twitter.com/uBV19F6Odt

— Mayhew 🐶🐱 (@themayhew) December 23, 2020
This is the couple's first public appearance in the New Year. It is lovely to catch a glimpse into their Santa Barbara home. They decided to settle down in Califonia shortly after their wedding in 2018.
The Sussexes shared another glimpse into their home with their Christmas card, which stars their son Archie. The card is an illustration of a photo of the family playing in the garden of their home.