Suzanne Somers, 74, Offers More Details about the Home Intruder That Interrupted Her Livestream
Iconic actress and entrepreneur Suzanne Somers had given more detail about the incident on Friday when a stranger intruded her home during a live Facebook stream.
Suzanne Somers was interrupted by a stranger during a Facebook live stream. The incident took place during the fortieth minute of the stream, where she was talking about make-up.
Somers was joined by her husband Alan Hamel and their crew for the stream before the intrusion took place. The stream did not stop during the intrusion. Instead, Somers and her team interrogated the stranger.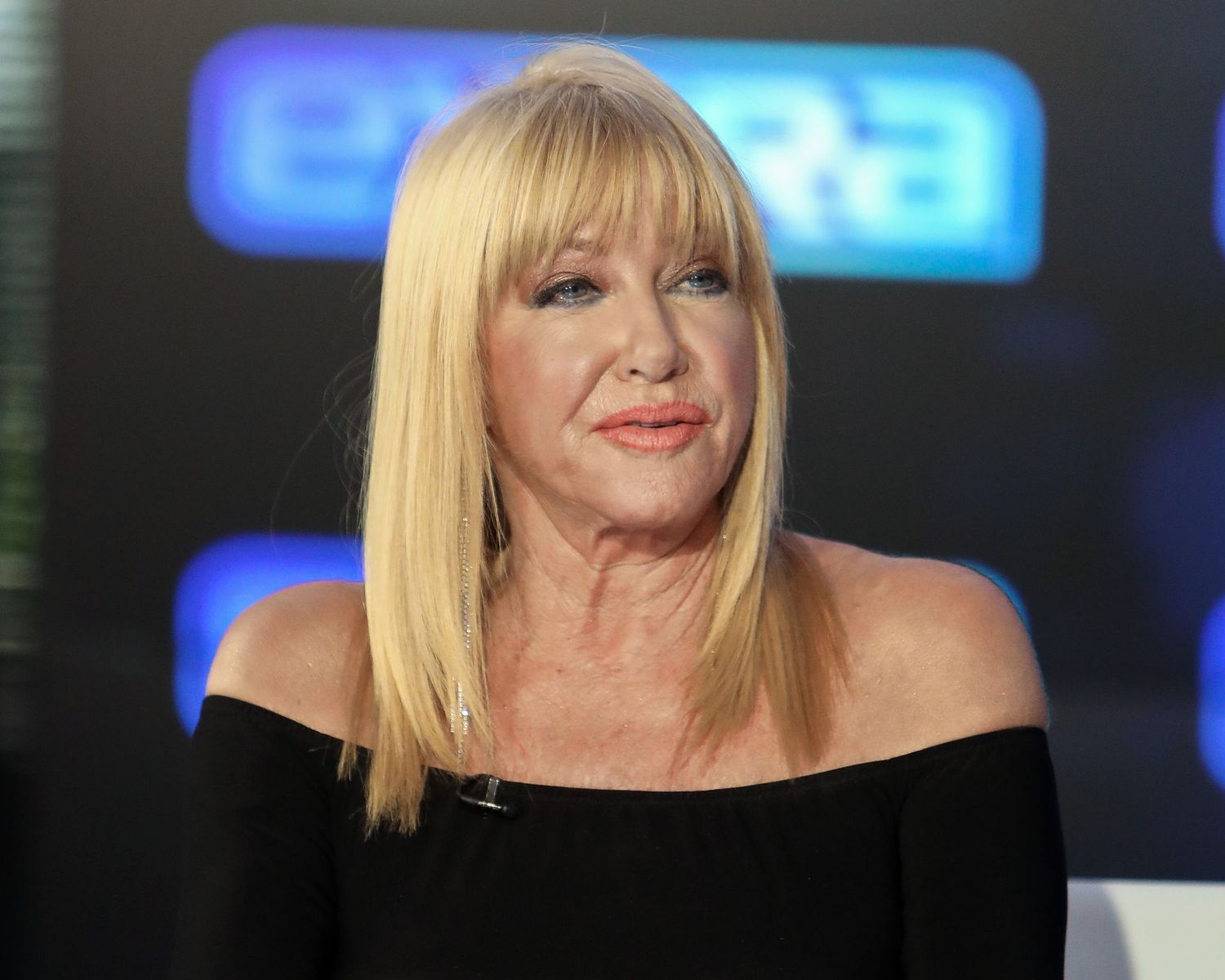 THE UNWANTED VISITOR
Somers has given more details about the incident, which she described as one of those freaky things. The actress said she was alarmed by the situation because it was not easy to access her home.
The 74-year-old revealed that her Palm Springs home had cameras at the gate and property signs, so it was quite unusual when the stranger said that his friends had dropped him off on the property.
Somers reacted calmly to the situation and said she was proud to have responded in a composed manner even though she knew the stranger was trespassing. 
Somers could be heard telling the man during the stream that she was not used to having people come unnoticed into her property while the man responded that he was not trying to scare her.
Somers' fans were relieved of their worries following a successful surgery after she suffered a fall and broke her neck.
The 74-year-old business mogul said her calmness was down to her entering "crisis mode." The actress said her upbringing taught her to calmly assess situations, which is why she remained calm.
The author said she was expecting some guests for dinner that evening and when she first saw the stranger she thought he was one of them, but on a closer look, everything about him was wrong.
The intruder was described as a man in his mid-twenties who appeared in their home shirtless, wearing a swimsuit and flip-flops. Somer's husband said he went into protector mode at first but later felt pity for him.
Somers said she felt he could have been a lost hiker who was thirsty. She said when she went close, she felt pity for him and politely asked him to leave. Although she felt pity for him, she warned him not to come back.
SOMERS' RELATIONSHIP WITH HAMEL
Somers and Hamel have come a long way and enjoyed success together. From when she was fired from "Three's Company" to when she became a national sensation. Recently the couple decided to give back to charity.
It is reported that Somers cleared her wardrobe and donated clothes and shoes to charity. This is not strange since the couple has always believed in giving back.
SOMERS BROKE HER NECK
Not too long ago, Somers' fans were relieved of their worries following a successful surgery after she suffered a fall and broke her neck. Luckily, the actress is surrounded by loved ones.