Anderson Cooper's Adorable Son Wyatt Is a Carbon Copy of His Dad as a Baby in This Recent Photo
CNN news anchor Anderson Cooper woke his Instagram followers up with an adorable image of his little son, Wyatt Morgan. He shared an up-close photo featuring father and son, and fans could not help but notice the resemblance.
Anderson Cooper, 53, who welcomed a son via surrogate last year, shows that he is over the moon regarding fatherhood. When he is not relaying the world's events on the screen, Cooper is busy sharing updates concerning his baby.
This excitement has led him to open up about the very private moments of his parenting affair. Recently the media personality shared a smoothing photo.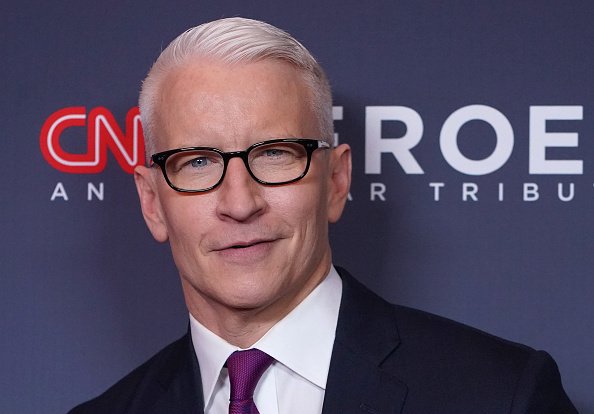 To begin the third day of the week, the father of one posted a sweet image that did little to conceal the likeness between him and his son. It showed the young chap, Wyatt Morgan, enjoying what seemed like an outdoor stroll.
Cooper wore a black round neck shirt and accessorized his outfit with a face cap and wristwatch. Baby Wyatt dressed in blue overalls, socks, and a beanie.
He was strapped firmly to his dad and maintained a sweet stare at something that must have caught his attention. The father of one smiled as he gently held onto his son's leg, leaving his toned biceps to be easily noticed. The accompanying caption read:
"bliss."
Within thirty minutes of the post, over seventy thousand Instagram users clicked the like button, while thousands rushed in with a slew of comments.
They jumped on Wyatt's adorable and captivating look and commented about how sweet father and son looked in the outdoor post that proved the baby to be a carbon copy of Cooper as a child.
He also speaks about his son at interviews and has recently indulged Wyatt in the anchoring business.
The resemblance could be seen glaringly, especially when compared to Cooper's image as a child he had previously shared on his page about two years ago. The picture showed Cooper and his brother all dressed as they stared ahead.
Although it has not been an easy journey for the father of one, he still counts himself lucky to be experiencing fatherhood. A few weeks after welcoming his first and only child, Cooper confessed that he did not have the luxury of sleep.
Still, he terms the feeling as "extraordinary" and could not be any happier that he is responsible for the little one. When Wyatt was born, the media personality shared a heartwarming post, where he wrote:
"I want to share with you some joyful news...I became a father...He was 7.2 lbs at birth, and he is sweet, and soft, and healthy and I am beyond happy."
Ever since, the 53-year-old has not resisted the urge to keep his online fans updated. He also speaks about his son at interviews and has recently indulged Wyatt in the anchoring business.
 A few months ago, the baby made his first virtual appearance on "CNN Heroes: An All-Star Tribute," a show hosted by his dad and ABC's star Kelly Ripa.
The hosts were overwhelmed by his cuteness, and they spent some minutes gushing over him. Following the birth of Wyatt, the broadcaster has been vocal about the opportunities fatherhood granted.
He even wished that the process had started sooner than last year. Still, Cooper explains that he enjoys every minute of the present and would not trade it for anything in the world!