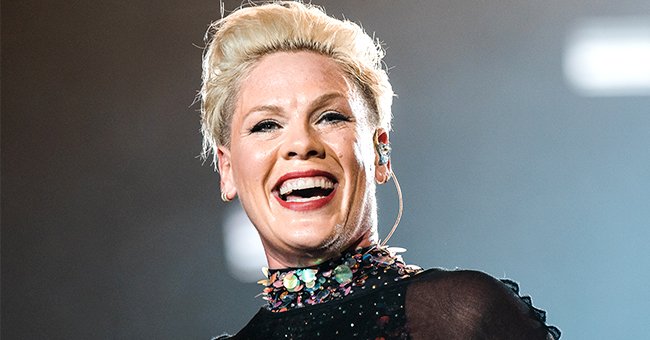 Getty Images
Pink Gets Her 4-Year-Old Son Jameson to Repeat a Song after Her in a Funny TikTok Video

Pink's 4-year-old son, Jameson, sings along with his mom in a hilarious TikTok video. The pop star became the latest celeb to join the app on Monday, with her first video being of her daughter, Willow, singing an original song.
Pink has got a lot of her work cut out for her when it comes to her son, Jameson. At least that's what the star alluded to when she posted a TikTok video of a funny singing moment shared between her and Jameson.
In the clip, Jameson sits on a dining table in front of a bowl of food. The 'Hurts 2B Human' singer is heard speaking to her daughter, Willow, who is next to her, telling her she's preparing to teach Jameson Willow's song.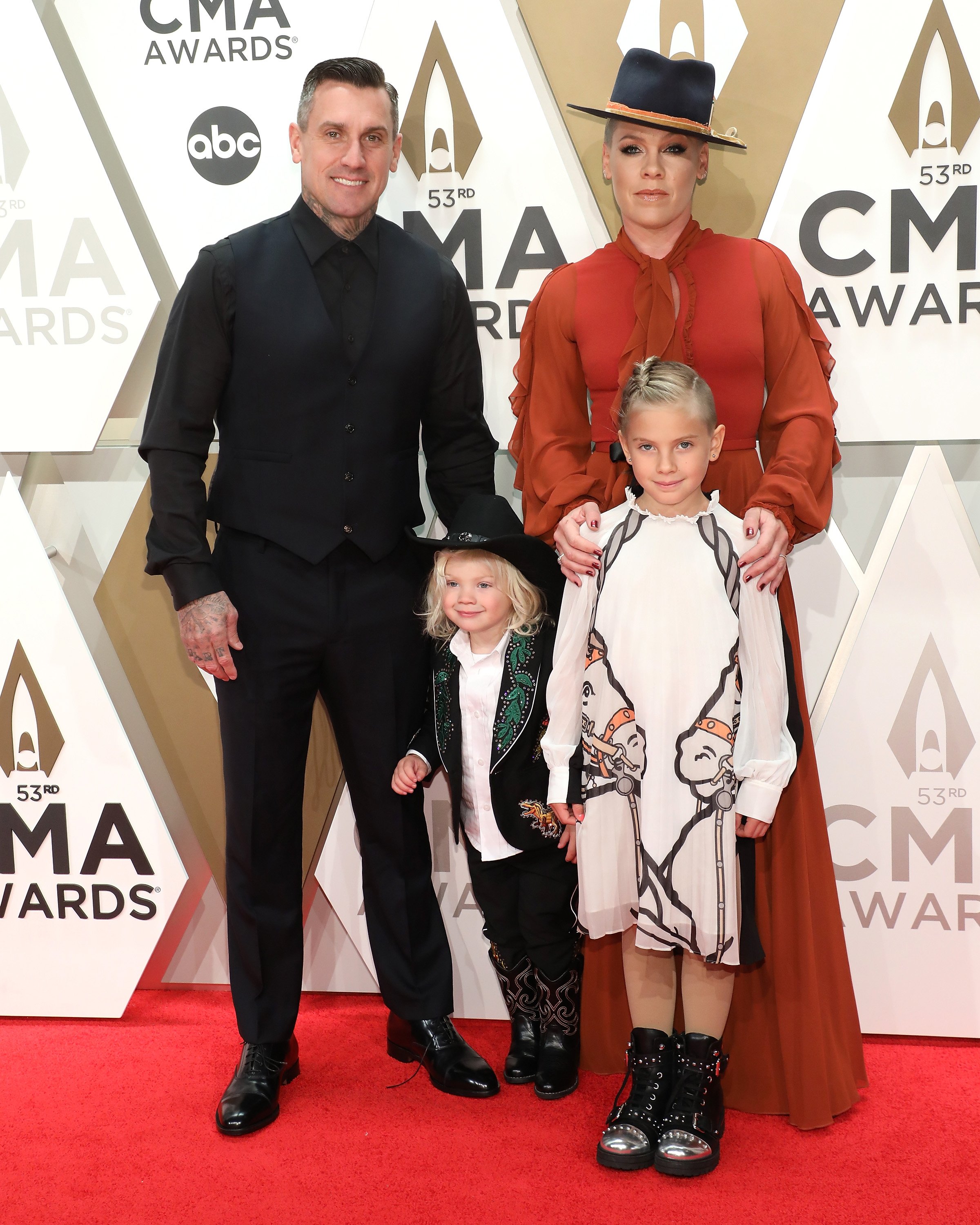 Pink and her husband, Carey Hart attended the CMAs with their daughter, Willow, and son, Jameson, November, 2019. | Photo: Getty Images.
Pink bursts into a beautiful melody, with Jameson repeating the words after her. Jameson puts his own spin on the melody by singing in a low voice while pulling funny faces. Pink captioned the video:
" This one is trouble."
The mom of two is heard chuckling at the end of the video and asks Jameson what version of the song he just performed, to which Jameson responds, "the low version."
This is the second video the star shared since joining TikTok on Monday. Her first post garnered over a 1.3million views and over 275 000 likes. It showed Willow singing a song titled 'Cover Me With Sunshine.'
The couple exchanged loving messages to mark their 15 year anniversary last month.
In the clip, Willow displayed how she's inherited her talented mother's genes as she broke into a verse of the song. At the end of the verse, Pink turned the camera on herself to reveal a gleeful look on her face, indicating a proud mama.
The mother and daughter duo took their love for performance to the stage when they performed a Nat King cole duet at 'The Disney Holiday Singalong.' In 2016, Pink told 'People' that she looked to her daughter as a guide for her music, saying:
"She is my inspiration for everything."
Pink explained how she could tell which of her songs her daughter loves over the ones she doesn't, is if Willow starts singing the song after having heard it just once.
When Willow and Jameson are not enjoying sing-alongs with mom, they're cruising on motorcycles with their former pro-racer dad. Hart often shares pics of all the different activities he does with his young brood on social media.
Last November, Hart shared how impressed he'd been by both his kids when Jameson got to ride for the first time. The dad joked it was maybe time to build them a proper track at home.
The parents have been vocal in the past about the importance of ensuring their children's safety. At the same time, they undertake adventurous activities, including firing rifles at targets, as posted by Hart on his Instagram last year.
The couple exchanged loving messages to mark their 15th-anniversary last month. Pink wrote in her caption she was proud they'd made it this far, while Hart said he wouldn't want to exist in this world without his wife by his side.
Please fill in your e-mail so we can share with you our top stories!