Alex Trebek's Wife Jean Praises Her Son Matthew for Suggesting They Donate His Suits to Charity
Alex Trebek's shocking death last year has actually led to some good deeds by his family. His son suggested that his father's suits be donated to charity to benefit someone else.
Alex Trebek passed away at age 80 on November 8, 2020, after battling cancer. In life, the "Jeopardy!" longtime host, whose daughter Nancy grieved for him on social media, had dedicated himself to giving back.
Alex was well-known by different causes and charities. For instance, the television personality worked with a nonprofit to help keep his favorite animal species, the musk ox, alive.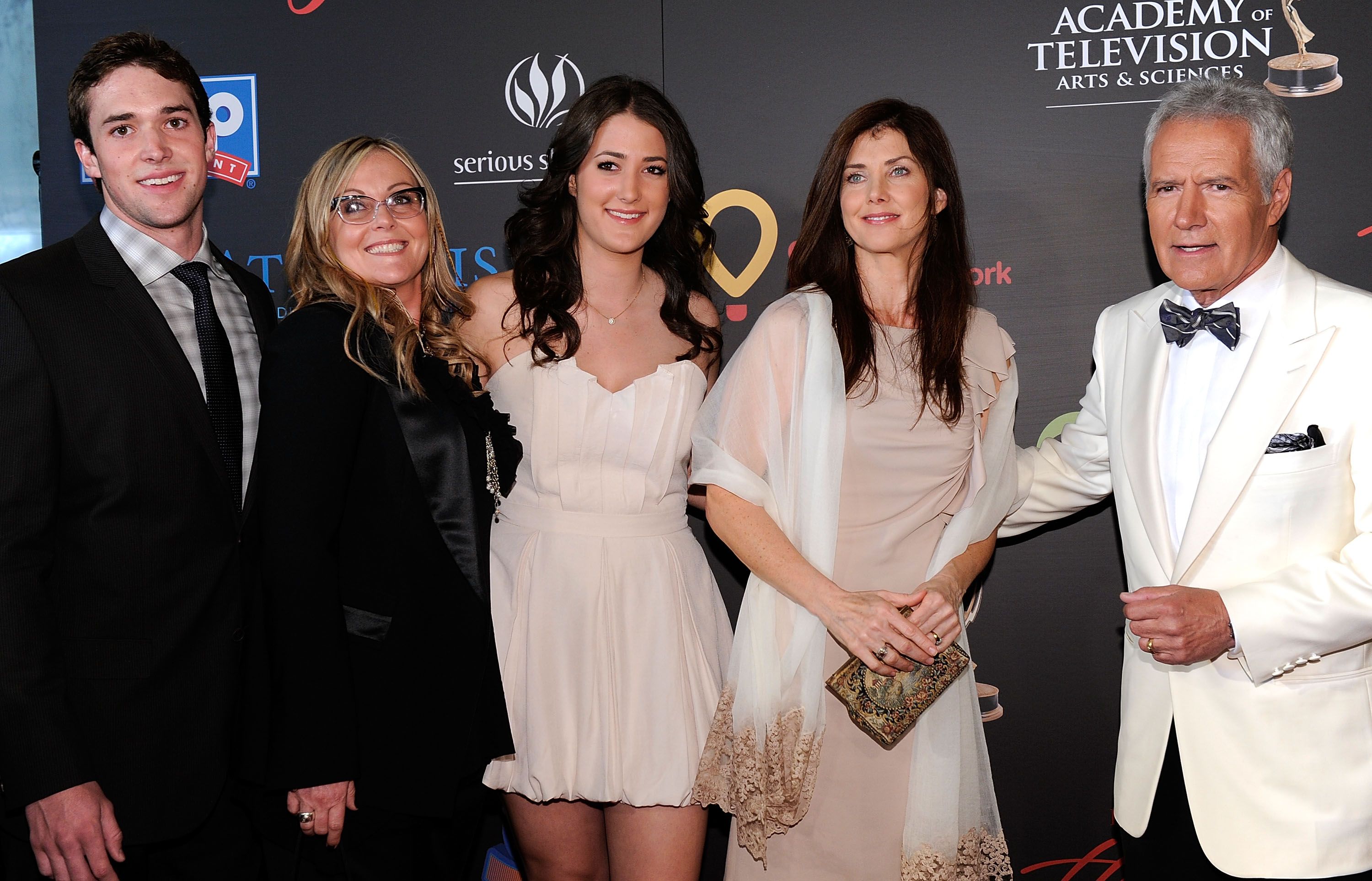 Now in death, his legacy of giving back and supporting charities will live on. His son, Matthew Trebek, came up with the brilliant idea to honor his father's memory by helping those in need.
He suggested that his family donate his late father's sizable wardrobe to charity. On Tuesday, the late host's wife, Jean Trebek, took to Instagram to share a black-and-white photo of her husband.
In the image, Alex was seen tying his tie while looking at a mirror; he appeared to be in a changing room as other suits and shirts could be seen next to him. Jean started her note by appreciating their son.
She explained how Matthew had suggested that they donate Alex's suits to The Doe Fund. The late host's widow shared how she'd never heard of the organization until her son mentioned it.
The organization gives housing, paid work, education and social services, and vocational training to underserved Americans. They focus on people who have histories of homelessness, addiction, and incarceration.
"Jeopardy!" also shared the same image on their own post, along with two others.
The Trebek's have donated fourteen signature suits, fifty-eight dress shirts, three-hundred neckties, and twenty-five polo shirts. They've also given fourteen sweaters, nine pairs of dress shoes, and nine sports coats.
As if that wasn't enough, the organization also got fifteen belts, three pairs of dress slacks, and two parkas. Jean also shared in her post how she felt about making the donating, stating:
"It warms my heart to know that Alex's suits will be donated to such an important cause."
The widow concluded her post by thanking "Jeopardy!" for sharing the photo she used; with her family. The game show also shared the same image on their own post, along with two others.
In the extra pictures, Matthew was seen browsing through the donated clothes with "Jeopardy!'s" costume maker, Steven Zimbelman. The clothes would be used for the charity's reentry program, "Ready, Willing and Able."