Inside Princess Eugenie's Royal Baby's Place in the Line of Succession to the Throne
This week, the Royal Family welcomed the latest addition in the form of Princess Eugenie's baby boy. The child's birth changes things in terms of who will be next in line to succeed to the throne.
On Tuesday, February 9, 2021, Princess Eugenie and her husband Jack Brooksbank welcomed their first child together. The palace confirmed the news of the birth in a statement.
It shared that the child was born at The Portland Hospital at 8:55 a.m. weighing 8 lbs., 1.oz. The newborn son is the Queen and Prince Philip's ninth great-grandchild and the first grandchild for Eugenie's parents.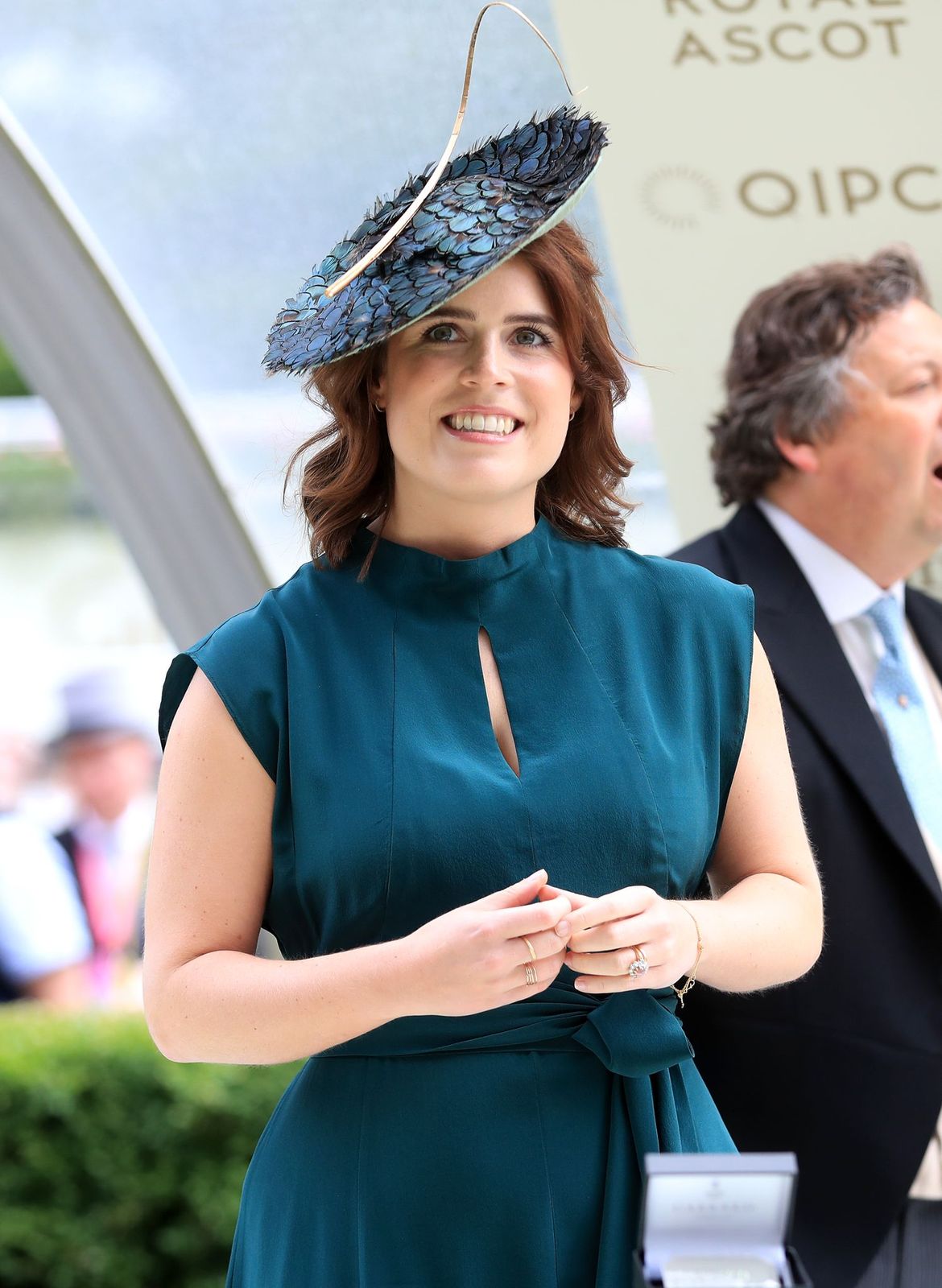 Prince Andrew and Sarah Ferguson are officially grandparents! The little boy's birth has shaken things up in the line of succession to the Royal British throne as he's now in line at number eleven.
Eugenie is a cousin to Prince Harry, with whom she is very close, and Prince William. Her son's birth has officially pushed Prince Edward to the twelfth spot, and the little boy is just behind his mother.
Edward is the monarch's fourth son. However, the child might not be able to hold on to his royal spot for long as the 10th great-grandchild for the Queen is due this year.
The monarch's eldest granddaughter, Zara Tindall, is expecting. The expectant mother is the daughter of Queen Elizabeth's only daughter, Princess Anne, the Princess Royal.
Tindall is actually already the mother of two children: Mia, 7, and Lena, 2, with her husband Mike Tindall. Eugenie announced her only child's birth by taking to Instagram with a black-and-white photo.
In the image, she and her husband's hands appeared, holding their son's tiny one. Ferguson spoke to "Us Weekly" in January 2021 about how great her daughter would be at being a mother.
The royal's mother figured her daughter would be a present mother to her children, just like she is. She described Eugenie as an empathetic person who was strong and determined and would be a great parent.
According to Ferguson, the princess was someone who always looked for the truth in everything she did. She believes in giving people a voice, as seen in her work for the Anti-Slavery Collective.
It's believed that Eugenie's children won't receive royal titles. According to royal tradition, members are given titles by the monarch on their wedding days; however, this didn't happen for the princess's 2018 nuptials.
She might be a royal by name, but her children will probably have to earn their own income. Eugenie isn't a senior working member, which means she has a job outside of the Royal Family.