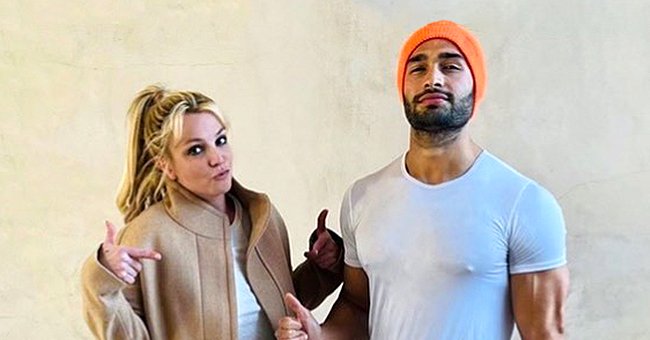 Instagram/britneyspears
Britney Spears' Boyfriend Sam Asghari Makes a Rare Public Statement Slamming Her Father Jamie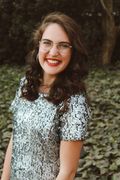 Britney Spear's beau Sam Asghari spoke up against the pop singer's controlling father Jamie Spears on an Instagram story. He avoided details but mentioned Jamie in the statement.
Sam Asghari took to his Instagram page to share a public statement about his girlfriend, Britney Spears' controlling father. The pop singer's dad has caused some unhappiness with his constant meddling.
Briney's long-time boyfriend is usually tight-lipped about his personal relationships, but the interference coming from Britney's father was too much for him to maintain his silence.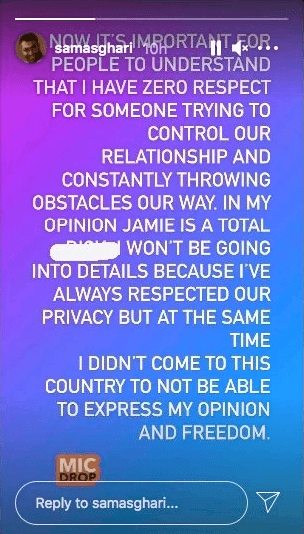 Screenshot of Sam Asghari's Instastory from February 10, 2021. | Source: https://www.instagram.com/samasghari/
ZERO RESPECT
There are a few things that Asghari made very clear in his public statement that he shared with his 1.5 million Instagram followers, including precisely what he thinks of his girlfriend's dad. His statement reads:
"I have zero respect for someone trying to control our relationship and constantly throwing obstacles in our way."
This release follows the "Framing Britney Spears" documentary with fans up in arms about how much terrible treatment the pop singer has had to endure from those surrounding her, including Jamie.
WHERE IT ALL BEGAN
Asghari's relationship with the "Toxic" singer began when they met on her music video set for "Slumber Party" in 2016. The two started dating in 2017 and have been together ever since.
[Asghari] expressed his gratitude for all of the love and support that Britney received.
Although they keep their relationship on the down-low most of the time, they share small pieces of their time on their social media feeds. Asghari shared a sweet post for Britney's 39th birthday last year, which they spent together.
LEAVING IRAN
As mentioned in his Instagram story, Asghari immigrated to America. He was born in Tehran, Iran, and left when he was 12-years-old to move to the United States and settled down in Los Angeles. He opened up about moving to say:
"I had to leave my friends and family who I was very close with, and I knew I was moving away and never coming back."
With his business Asghari Fitness up and running, Britney's boyfriend is also a model. He walked in his first runway show at the age of 21 in Palm Springs and has featured in Super Bowl advertisements.
LOOKING TO THE FUTURE
Although not a regular occurrence, Asghari does speak up for the pop singer when he feels it completely necessary. After the documentary about her life was released and was done without her authorization, the model shared about his life with Britney.
The 27-year-old expressed his gratitude for all of the love and support that Britney received and said that he is most looking forward to the future with his girlfriend at his side, which will be as normal as possible.
Dating one of the most famous pop singers is no easy feat with all of the public attention already focused on them, but it seems that the Spears' family's internal strife is more of a challenge.
With Asghari to help keep her mentally and physically healthy, there is very little that can stand in the way of the pop singer, even a controlling parent that incites more conflict than necessary.
Please fill in your e-mail so we can share with you our top stories!