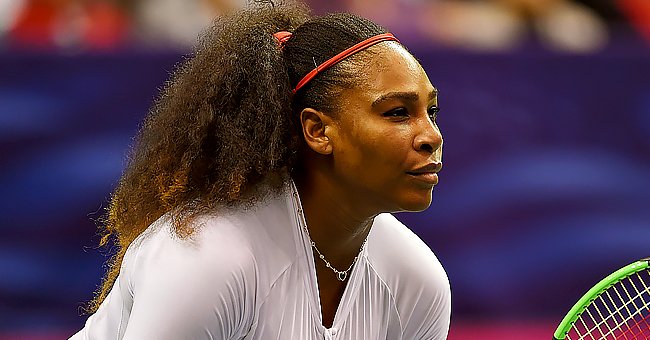 Getty Images
Serena Williams Looks Cute in a Black & White Photo as She Holds a Mic While Enjoying Karaoke
Tennis legend and Olympic gold medal winner Serena Williams is extremely lovable in a black and white photo posted a few days ago on her Instagram showing her singing karaoke.
Serena Williams shared a candid grayscale image of herself singing on her Instagram feed on Sunday. Williams might be a mother and a serious sports queen, but she is also just a person who loves to sing.
Williams is dressed in all black and is in the middle of singing her heart out in the picture. With her knees bent and her body clearly feeling the music, she grasps the microphone with both hands.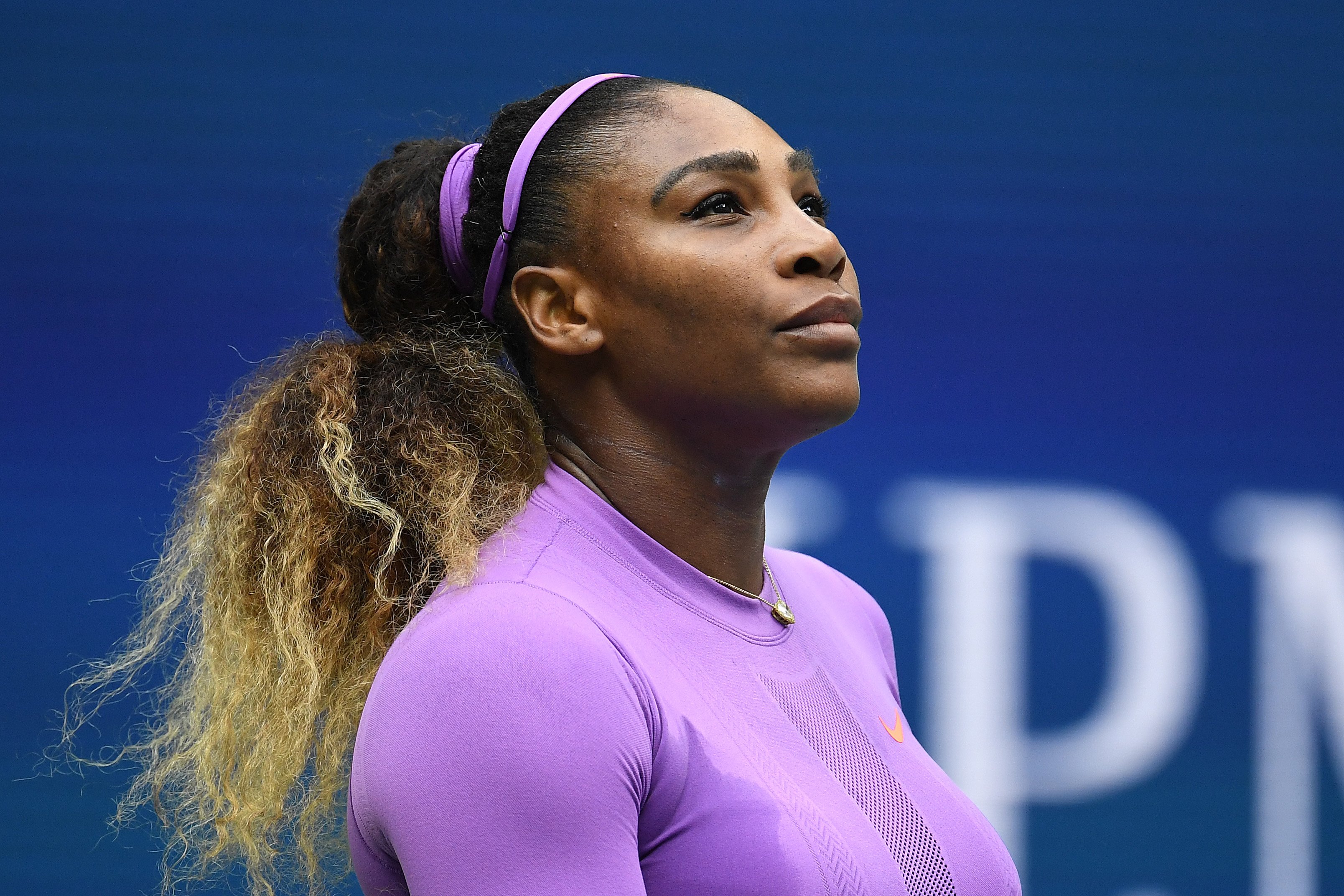 Serena Williams at the 2019 US Open in New York City | Source: Getty Images
Williams' trademark blonde curls fall in stunning waves over her broad shoulders. Even though the picture isn't in color, her high cheekbones and happiness are evident through the image.
The picture was taken from Williams' Superbowl ad with Michelob ULTRA. The brand even offered a giveaway of her autographed photo. Williams highlighted one of the key messages from the advert in the caption, saying:
"Enjoying your own process is so important."
The commercial showcased Williams and her friends singing with Lou Reed's "Walk on the Wild Side" playing in the background. The advert's theme is about happiness and success being intertwined with each other.
The athlete is something of an expert in accomplishments. On Monday, February 8, she won against Laura Siegemund in the Australian Open's first round. She then went on to beat Nina Stojanovic on Wednesday.
Williams' love of singing led her to even build a private karaoke room in her new house.
Her sister Venus Williams had less luck and lost her match against Sara Errani after hurting her ankle and struggling to run. Venus was determined to finish the game despite needing medical attention for her injury.
Venus was incredibly proud of her sister's victory, though, and showed her support on her Instagram story a few days ago. Fans were also chuffed, and one commented saying:
"She played really good today. Moved around a lot more, let's get the win Serena."
Meanwhile, Williams' love of singing led her to even build a private karaoke room in her new house. The sing-along haven's entrance is hidden behind a bookcase and is only for committed karaoke singers.
Williams and her sister Venus have often celebrated by challenging each other to karaoke sing-offs. But, karaoke favorites such as Queen's "Bohemian Rhapsody" and Journey's "Don't Stop Believing" are forbidden in the singing sanctum.
Williams and her daughter Alexis Olympia Ohanian also have serenading sessions in their home. One time the tennis legend was dressed as Belle from "Beauty and the Beast" and showed off her voice in an Instagram clip.
The two were both wearing Belle's trademark yellow gown and danced around the room together. Fans were thrilled with the adorable duet and quick to compliment Williams on her now not-so-hidden talents.
Please fill in your e-mail so we can share with you our top stories!