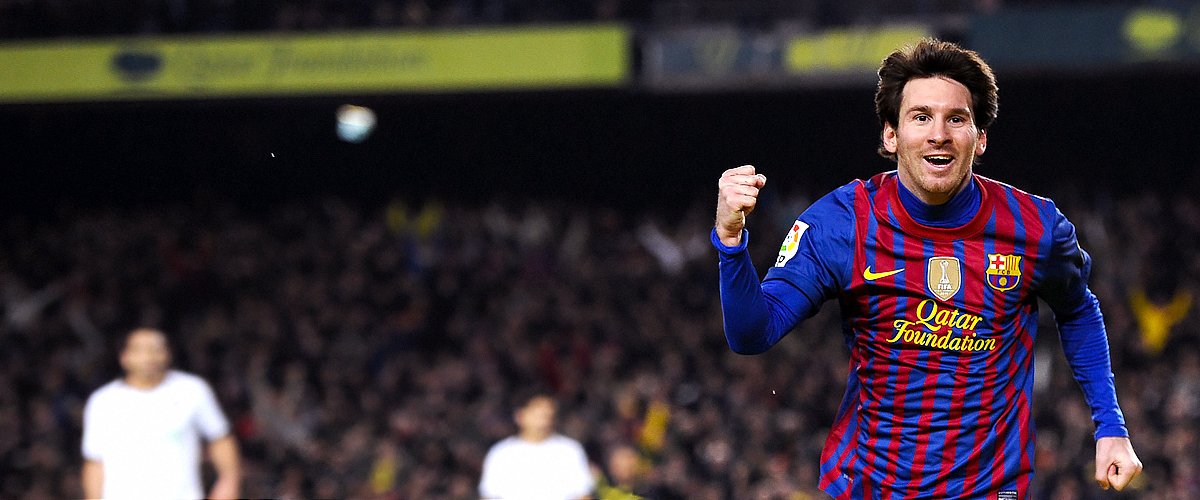 Getty Images
Antonella Roccuzzo Is Lionel Messi's Wife and Mom of 3 Sons — Get to Know Her

Antonella Roccuzzo and Lionel Messi have known each other since childhood and although they kept their love a secret for a long time, they are now a happy family.
Fans of Lionel Messi, 33, know very well that his heart has belonged to a woman since he was a child, his wife Antonella Roccuzzo, 32. And it is that the acclaimed soccer player has known the love of his life since he was 9 years old.
They are both from the same city, Rosario, Argentina, and although the player left his country in his teens to train in Europe, the lovebirds kept in touch all the time. Her cousin was a friend of Messi and used to play with him, and that's how they met.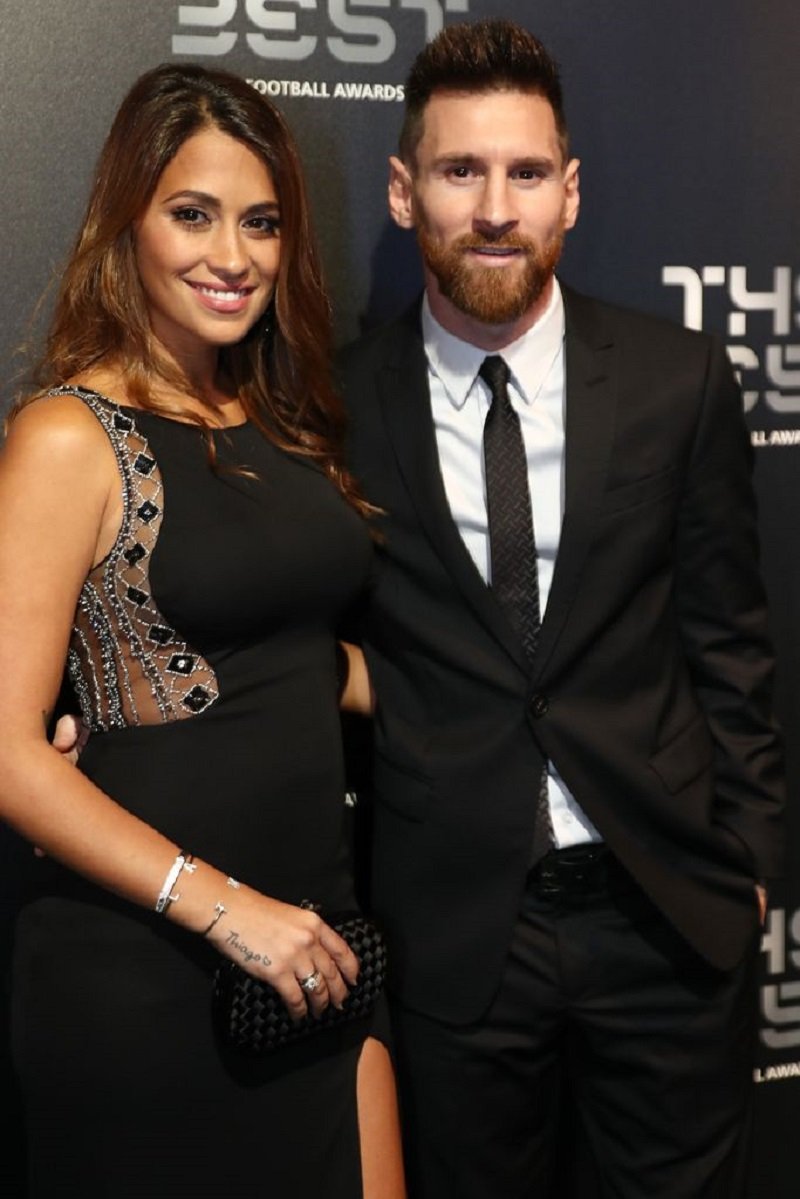 Lionel Messi and Antonella Roccuzzo arriving at The Best FIFA Football Awards in London, England, in October 2017. | Image: Getty Images.
Years ago, in 2007, Roccuzzo's closest friend died in a traffic accident in Argentina. As soon as Messi got the tragic news, he traveled to his country to attend the funeral and be by her side. However, they decided to continue keeping their relationship private.
From that moment on, the relationship between the two grew stronger. Later, in 2009 during an interview for a TV channel in Spain, the player was asked if he had a girlfriend, to which he replied yes and that he met her in Argentina.
TOGETHER PUBLICLY
Shortly after this interview, in 2010, Roccuzzo moved to Barcelona to be closer to Messi. The couple moved in together and have not separated since. Messi's teammates and friends have confirmed that their relationship began in early 2007.
Although both have been quite discreet about their relationship, Messi is a family man who likes to share with his fans the beautiful life he has surrounded by those he loves. He usually shares photos of his family on his social media.
FOR A LIVING
While Messi was in Barcelona playing soccer, Roccuzzo began studying odontology at the university in Argentina. However, sometime later she left that career to try journalism, but she also abandoned it.
In 2016, she shared in a statement on her personal Instagram account that she had signed a modeling contract. The contract, she explained, is with the Argentine fashion company Ricky Sarkany.
PARENTS OF THREE
In 2012 during a match, while celebrating a goal, Messi confirmed what everyone suspected, his girlfriend was pregnant with their first child together. In November of the same year, the couple welcomed Thiago.
In 2015 the player communicated through his social media that Roccuzzo was pregnant again. The couple's second child, Mateo, was born in November 2015. And in 2018, they welcomed their third child, Ciro.
PREFERENCES AND CHANGES
During an interview for a sports magazine, Messi shared that becoming a father is the biggest change he has had in his life. The player explained that now when he gets home his children are waiting for him and that this is something that fills him with happiness.
He also said on another occasion that he is a man who prefers the tranquility of family life and that he has a simple taste when it comes to food. He shared that he likes any dessert and that he is happy eating meat, or pasta.
LAVISH WEDDING
After living together for several years and bringing two children into the world, Messi finally asked the love of his life if she would marry him. She always knew that he loved her and was waiting patiently for the moment when they became finally husband and wife.
The couple tied the knot in a lavish wedding celebrated in their homeland, with more than 250 guests including sports and entertainment celebrities. During the celebration, the guests danced and they all had the chance to taste typical Argentine dishes.
STRONG LOVE
On their 3rd anniversary, Roccuzzo shared a clip of their wedding ceremony as a tribute to the man of her life and the father of her children. She captioned it "I will love you and you will love me, I love you and it is my only truth, And it is our great love, What will never die ..."
Roccuzzo and Messi have built a strong relationship full of love that they now share with their three children. A love story that is more than 20 years old and that seems to grow and strengthen with each year that they spend together.
Please fill in your e-mail so we can share with you our top stories!