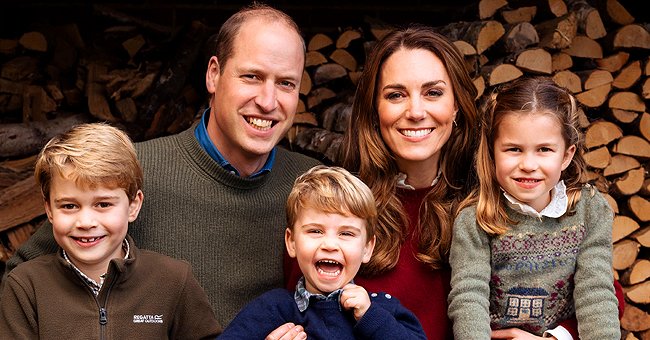 Getty Images
Mirror: Prince George, Princess Charlotte & Prince Louis' Nanny Banned from Saying This 1 Word

Prince George, Princess Charlotte, and Prince Louis' nanny is banned from saying one ordinary word during her working hours.
Maria Borrallo, the nanny to Prince George, Princess Charlotte, and Prince Louis, was trained not to say the word "kid" during her working hours.
Borrallo attended the famous Norland College, which is one of England's top child care training institutions. Students at the college are taught not to use the word 'kid" when talking to the children.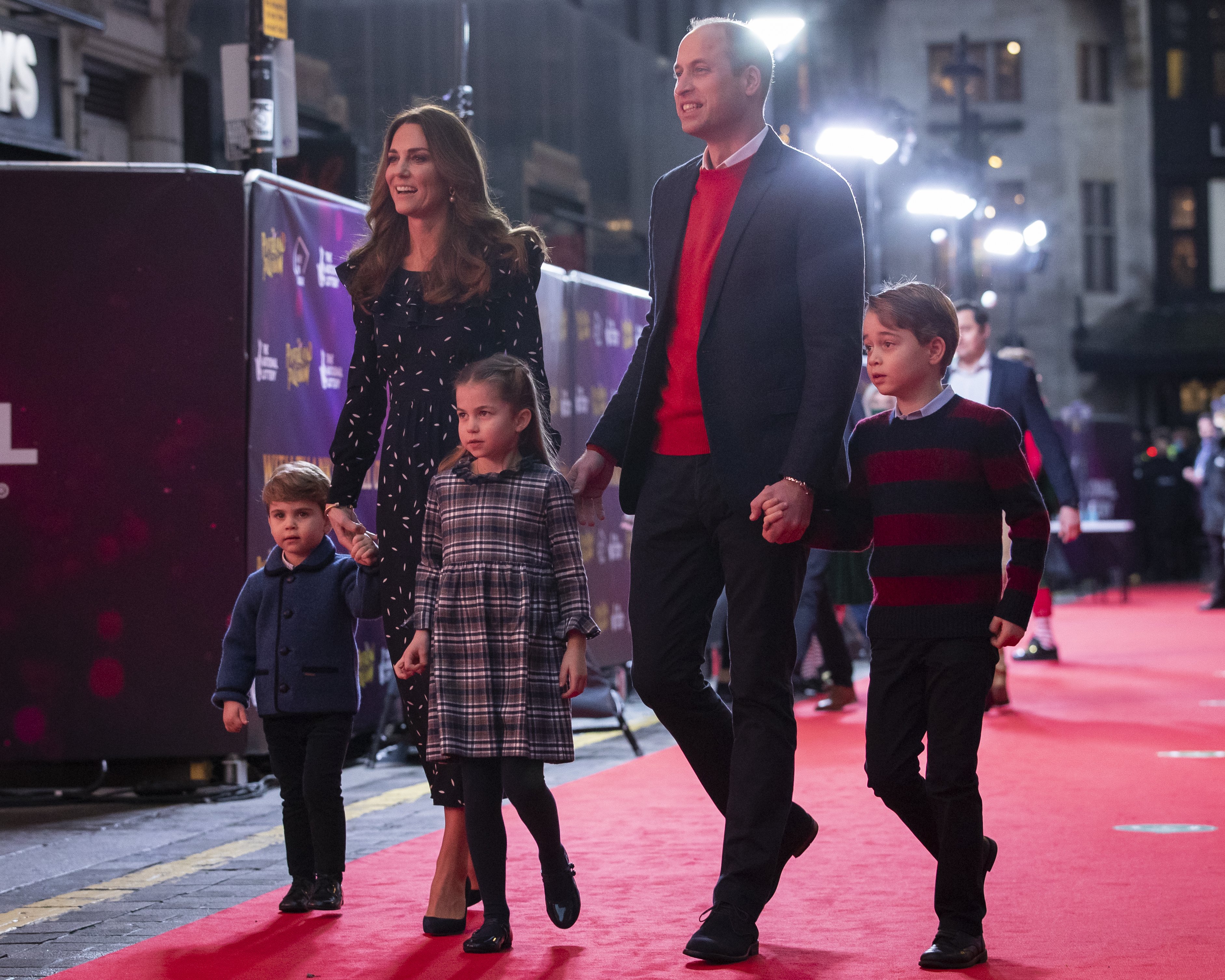 Prince William and Kate Middleton with their children, Prince Louis, Princess Charlotte and Prince George, at London's Palladium Theatre, on December 11, 2020 in London, England | Photo: Getty Images
Louise Heren spent a year at the college to make a documentary about the training. She shared that the word is banned as it shows respect for the child and them as an individual.
Children should be referred to as children or by their name. Heren revealed the details to The Mirror and shared insight into the college:
"The word kid is banned. It's a mark of respect for the children as individuals."
The banned word is a strict rule at the college, so Borrallo has likely carried it to her job as nanny to the royal children. Despite having a nanny, it is reported that the three children live everyday lives.
Well, as normal as life can get as a royal child. However, it includes school informs, which is standard in the UK, and having a very hands-on mom!
They have passed down their love of fitness to their children.
Kate Middleton has been reported as a very hands-on mom. Even the Duchess of Cambridge has to do the school run. In fact, there are many things about Kate's parenting style that is "normal."
Prince William and Kate have had to figure out how to discipline their children, and it does not involve raising their voices. Instead of a time-out area, the parents use a "sofa chat." A source revealed to the Sun:
"The naughty child is taken away from the scene of the row or disruption and talked to calmly by either Kate or William."
Although the royals are usually known for their stiff upper lips, William and Kate make sure that Kensington Palace is an open space and encourage the children to talk about their emotions.
The couple and Prince Harry have a campaign together, Heads Together, which encourages people to discuss Mental Health. Kate has been a longtime advocate for children's mental health.
An important aspect of good mental health is being active. The Cambridges love being active, by skiíng, playing soccer and those sailing. They have passed down their love of fitness to their children.
The oldest, Goerge, loves fencing and soccer. However, dad, William, admitted that Charlotte is the skilled soccer player of the family. The whole family loves watching the premier league.
Please fill in your e-mail so we can share with you our top stories!