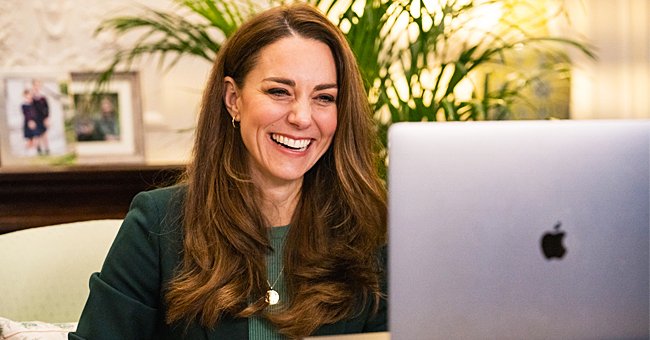 Getty Images
Kate Middleton Describes Parenting during the Pandemic in One Word That Is Very Relatable

Kate Middleton shared how she had been feeling and who has been supporting her through lockdown, during a video chat with other parents.
On a video call with parents from Roe Green Junior School and the headteacher, the Duchess of Cambridge was asked to provide one word to describe parenting during the lockdown.
The other parents shared words such as challenge, hectic, and patience. Middleton chose a word that is very relatable to all parents out there, and that was exhausting.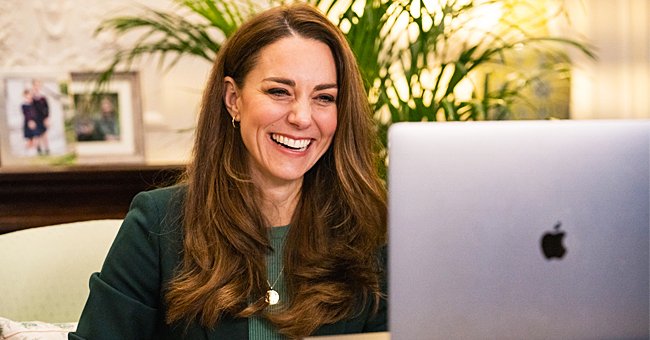 Kate Middleton pictured during her video chat with other parents. 2021. | Photo: Getty Images
The conversation featured the parents and the royal family member discussing what life has been like during the pandemic and lockdown. Middleton was very open to sharing her own experiences.
One of the questions asked to the parents was how were their math skills, as they have had to help their children with school work. Middleton rated herself a -5 on a 1-10 scale. She described her math skills:
"I'm obviously right at the bottom!"
The conversation with the Duchess and other parents raised some of the key issues in Middletons"s landmark survey on parenting kids in the Early Years, 0-5 years old. Issues such as loneliness and wellbeing.
Last November, the research showed that many parents struggle with prioritizing their own wellbeing. Although the survey showed, 90% of parents understand that parental mental health is critical to a child's development.
Prince William can seek some support through his brother, Prince Harry, as the two are now on speaking terms.
Middleton was asked to elaborate on why she had chosen the word "exhausting." She explained that as parents, they had the usual day-to-day elements of being a parent, but now they had to take on other roles.
She shared that due to lockdown, parents could have had to take up roles that other people in their community would have done. She shared an example of having to be the hairdresser:
"I've become a hairdresser this lockdown, much to my children's horror, seeing mum cutting hair."
She explained more seriously that parents have had to take up the role of being a teacher and that although she tries her best, she does feel exhausted at the end of the day.
The parents were asked who has been their biggest support during the lockdown. Middleton adorably answered the question with William.
The Duke and Duchess have three children together, George, Charlotte, and Louis. In a recent video message to the NHS, the parents have many photos of their children behind them.
Although the mom of three might be feeling exhausted, Prince William can seek some support through his brother, Prince Harry, as the two are now on speaking terms.
Please fill in your e-mail so we can share with you our top stories!