TikTok Star Dazhariaa Quint Noyes Dies at Age 18 — Here Are the Details
Dazhariaa Quint Noyes, known as "Dee" on TikTok, committed suicide at the age of 18. The Louisiana native had over 1.4 million followers on TikTok. 
Dahariaa Quint Noyes has left her family and the social media community in shock. The 18-year-old TikTok star died by suicide. Her father, Raheem Alla, confirmed her death in a video he posted to TikTok. 
Showing a slideshow of photos of his 18-year-old daughter, Alla expressed his gratitude for the support that Noyes has received and confirmed that she had passed away.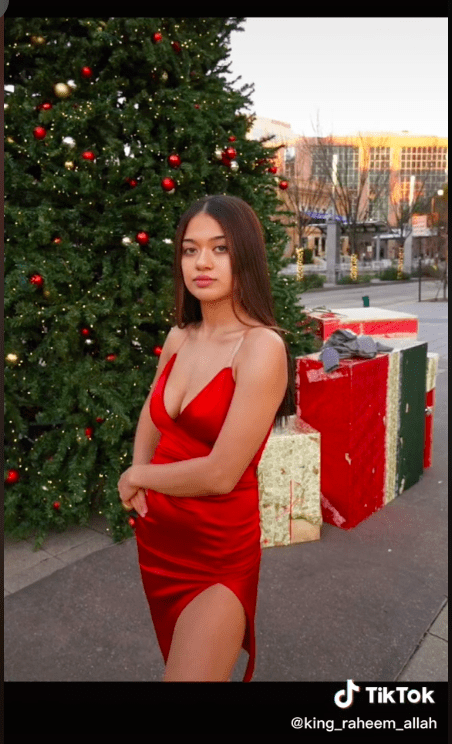 ONLY 18
The rising social media star had 1.4 million TikTok followers, over 100,000 Instagram followers, and a YouTube channel where she shared videos from her everyday life. Her father took to TikTok to post a tribute with the caption reading: 
"I just want to thank everyone for their love and support of my daughter. Unfortunately she is no longer with us and has gone to a better place."
Noyes' mother confirmed that she hung herself on February 8, 2021, and the East Baton Rouge Parish Coroner's Office also spoke to People, confirming that they responded to a suicide death on Tuesday for Noyes. 
GOFUND ME 
Noyes's father also took the initiative to launch a GoFundMe page on Wednesday. In the description, Alla suggested that the social media influencer struggled with mental health issues and was under stress. 
The TikTok star, who was from Baton Rouge, Louisiana, posted a string of videos to her Instagram stories under the highlight "Last post🥺" on Monday, which is the last content that she uploaded. 
ONLINE TRIBUTES
Noyes's father was not the only one to express his shock at the teenager's sudden loss. The 18-year-old's mother, Jennifer Shaffer, also took to Facebook to post a tribute to her daughter. It read: 
I'm so heartbroken I really can't believe you're going I wish I was waiting on you to say it was a prank but its not i wishing could have died instead of u ...rip my angel.
Noyes's fellow TikTok star India posted a tribute on her page expressing her condolences and was joined by the Youtubers, the Trench Family. The social media community has been left in shock after her death. 
LEFT BEHIND
There are many fans, family, and loved ones that Noyes has left behind. She was also busy with numerous entrepreneurial efforts, including her beauty shop, which she operated through her Instagram page. 
The 18-year-old also regularly posted videos to her YouTube page, which has 112,000 subscribers, where she would do funny viral challenges. Her mom is also featured in her content. 
Noyes's death has sent a wave of mourning through her community and has left many unanswered questions. Her family knew her as a bubbly and happy person, and she has left a big void in their lives. 
Her father has opened up about wishing that his daughter had spoken to him about what she was struggling with and that she was considering suicide so that he could have helped her.