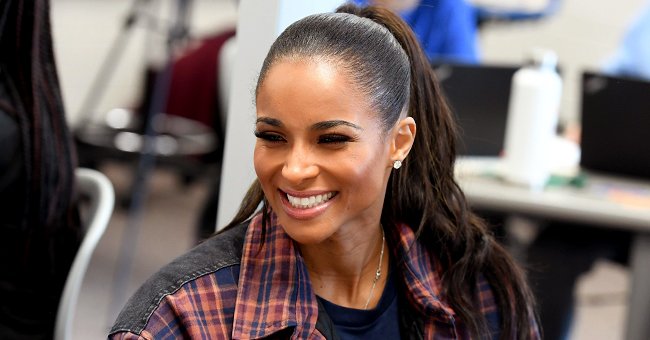 Getty Images
Ciara Takes Part in 'Pretty Girl Challenge' — See Her Jaw-Dropping Hair & Makeup Transformation

Ciara is the latest celeb to take on the fun "Pretty Girl Challenge," which has made waves on TikTok. The singer delighted her fans with her fabulous transformation plus a surprise appearance from her husband, Russell Wilson.
Singer and dancer Ciara Wilson proved to fans that she is beautiful with or without makeup and in casual or glam outfits when she shared her version of the "Pretty Girl Challenge." She captioned her video:
"When that fragrance be having you feelin some type a way R&C [sic]."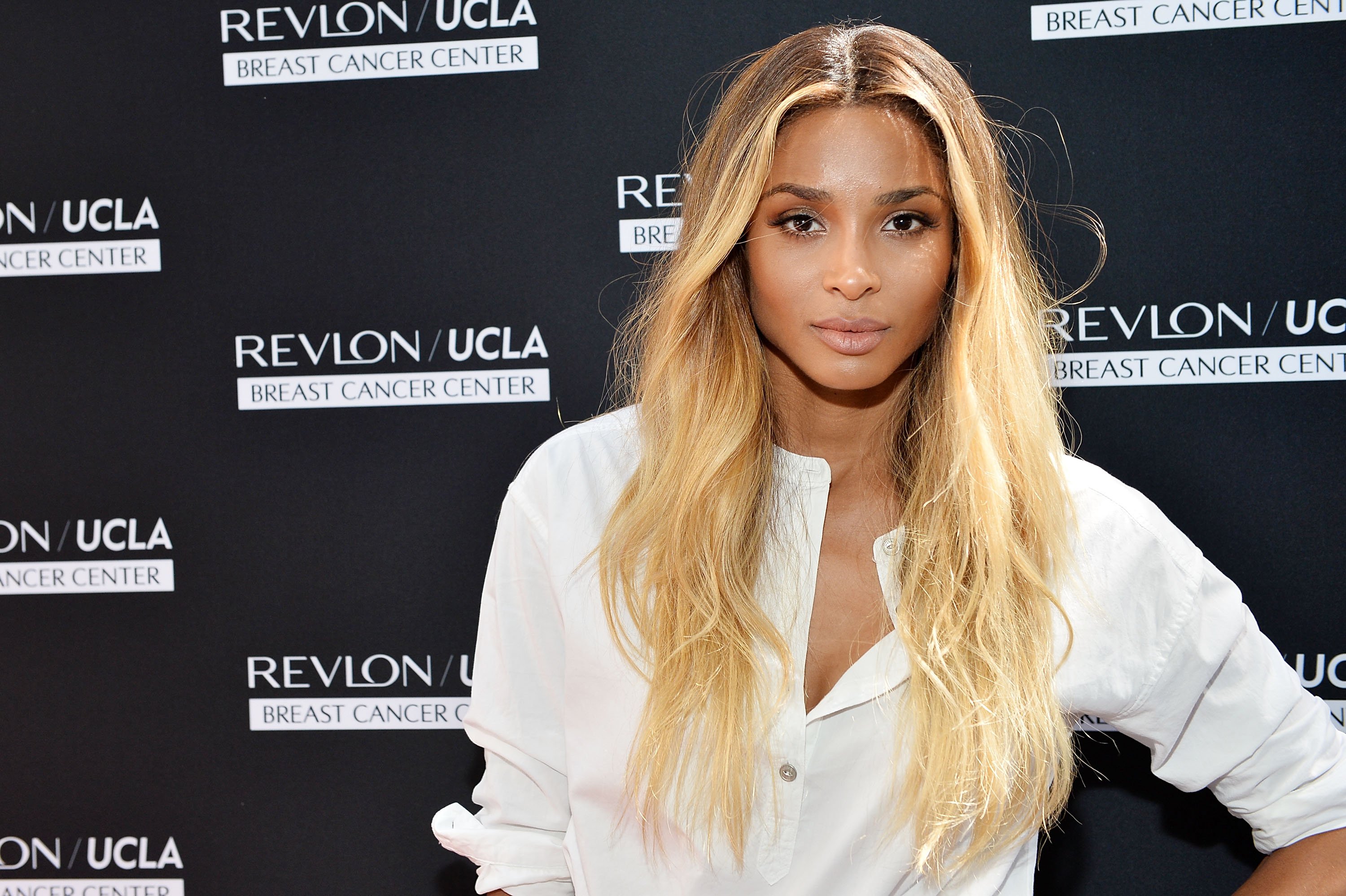 Ciara attends Revlon's Annual Philanthropic Luncheon on September 27, 2016 in Los Angeles, California. | Source: Getty Images
The bare-faced Ciara recorded herself to the sound of King Manyara's hit song, "I'm So Pretty And He Like That," while dressed in a stylish Gucci hooded sweater.
As the video started, the "Goodies" singer covered the camera with her hand several times following the song's beat and raising anticipation before finally revealing her stunning transformation.
Ciara's new look was elegant as she revealed her appealing cleavage in a black bra covered by a low-cut blazer. The sexy songstress danced excitedly while showing off her mesmerizing pink hair.
As she flaunted her beauty in radiant make-up, Ciara playfully sprayed herself with the R&C Fragrance, which she and her husband, Russell Wilson, designed together.
Adding humor to the video clip was the handsome Russell who made a quick cameo as he walked past his dancing wife, looking casual in a white T-shirt.
The video ended with a cut showing off the couple's fragrance which was placed in front of a mirror, with the luxury silver intertwined bottles sitting on top of the black packaging.
Ciara's fans took to the comments section to relay their compliments. "How you're pretty before and after? Life ain't fair," commented one fan said while another wrote, "I love your pink hair, Ciara."
The "I Bet" singer's pink hair is just the latest of her bold hair experimentations. Late last year, the singer debuted icy-blue tresses that could only be rivaled by her equally daring pink hair.
Besides TikTok transformations, Ciara has also experienced real-life changes to her physical appearance since giving birth to her third child, Win Harrison, in July last year.
By the start of the new year, the "Body Party" singer had shed 28lbs of her pregnancy weight gain, and she was still going strong through the help of WW, formerly known as Weight Watchers, of which she is an ambassador.
Ciara can juggle her weight loss goals while being a mom to three kids because of the support she has from Russell. The Seattle Seahawks quarterback is a great partner, and he helps her out with everything, including taking care of the kids.
The NFL player is so enamored of his wife that he is always focused on keeping their marriage healthy through constant communication, partnership, and competitive engagement.
Please fill in your e-mail so we can share with you our top stories!