Check Out Nicole Ari Parker's Age-Defying Beauty as She Poses in a Video in a Peach Silk Top
"Chicago P.D." star Nicole Ari Parker gave her fans some behind-the-scenes scoop of her photoshoot at the set of her show with a video, and they are loving every moment of it. 
Nicole Ari Parker is the queen of stealing hearts! The ageless beauty turned up the glam in a very Samantha Miller fashion in an Instagram post that has her fans gushing. 
Parker looked every bit of the stunner she is as she posed away in a satin shirt she paired with gray pants. Black eyeliner and subtle eyeshadow highlighted the striking green eyes.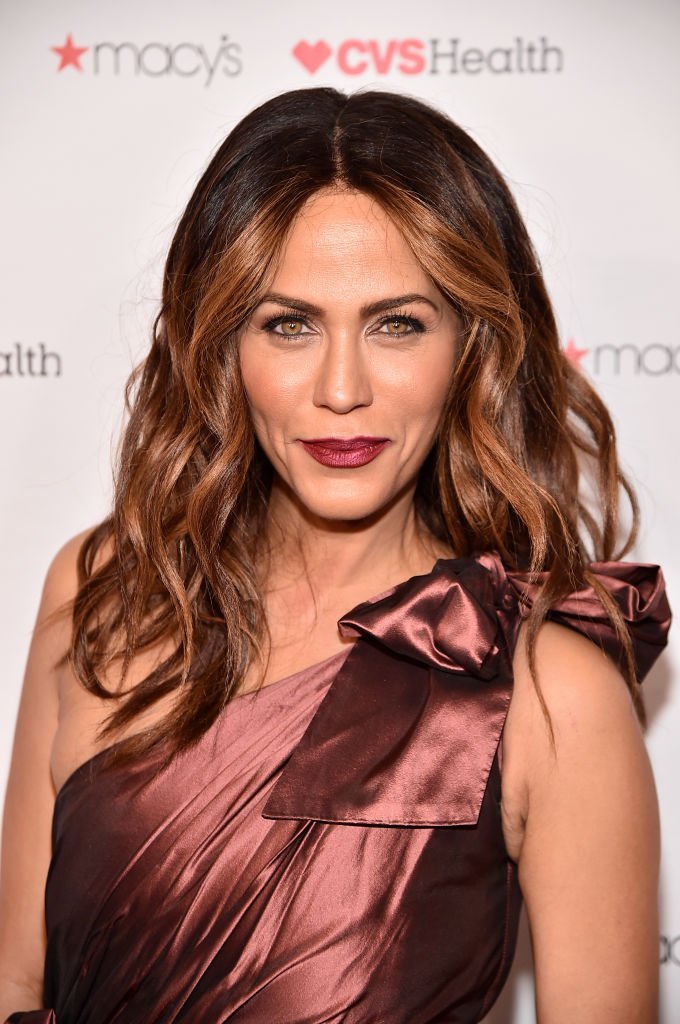 Parker's dark, medium-length tresses were parted on the side. She swayed them from side to side as she posed during the photoshoot. "Don't speak to her," a crew member said when she appeared a little distracted. 
The comments section came alive with compliments and praises by awe-struck fans who could not help but replay the video over and over again. Many of them were pretty excited about seeing Parker on "Chicago PD."
"You look gorgeous with darker hair," one of the fans wrote. "I just started back watching Chicago PD because of you... Can't wait to see your journey on the show," another one shared. 
Having a partner who is just as passionate about fitness has helped.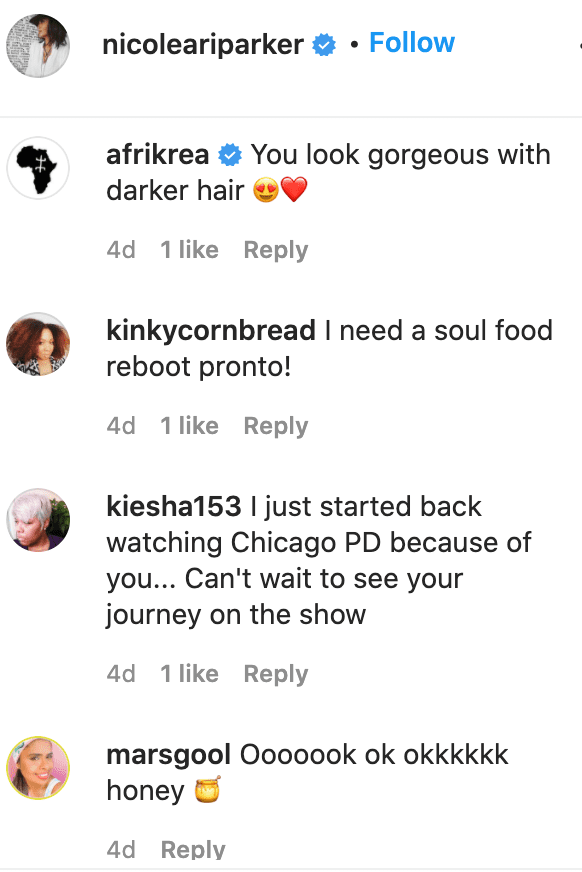 At 50 years old, Parker's youthful glow has not dulled. She maintains a healthy body and skin by religiously following a healthy diet and workout. One might think she hits the gym everyday but that is not always the case. 
Amid her hectic schedule that requires her to travel and always be on the go, the actress does not always get the chance to tone her muscles to perfection in the gym.
For times like those, Parker has a set of workouts that she can do anywhere and anytime, all while wearing her pajamas! In an interview with Parade, she shared how she gets it done. 
"I get out of bed, lay on floor and do a circuit of five exercises: squats, lunges, push-ups, sit-ups and jumping jacks. I do it four times and I'm done."
Having a partner who is just as passionate about fitness has helped. Her husband, Boris Kodjoe, started working out ever since he was 12 in an attempt to avoid landing in a wheelchair. 
When he was 12, Kodjoe was diagnosed with a degenerative bone disease that required him to work out for at least 20 minutes a day. His ripped body is a result of his tenacity to live his best life.