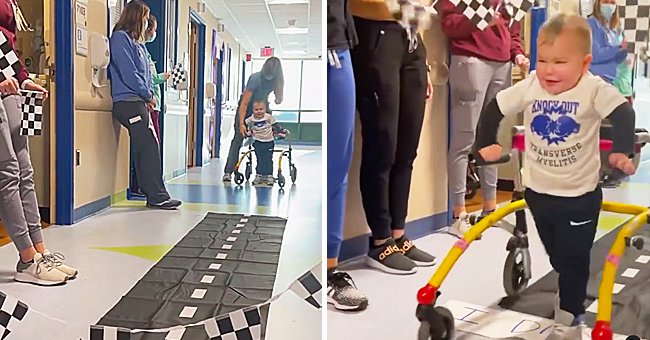 Instagram.com/akronchildrens
Watch Reaction as 2-Year-Old Alaric Bridgeman Walks for the 1st Time after Becoming Paralyzed
Alaric Bridgeman, a two-year-old boy at the Akron Children's Hospital, was recently the center of attraction for staffers who cheered him as he walked for the first time after suffering paralysis.
It was a heartwarming moment with cheers and flashlights as a smiling, and elated two-year-old Alaric Bridgeman took his first steps since becoming paralyzed last December.
In a new Instagram post by Akron Children's Hospital, Ohio, the toddler was seen walking down a hallway as he was cheered on by his family, loved ones, and health workers at the hospital.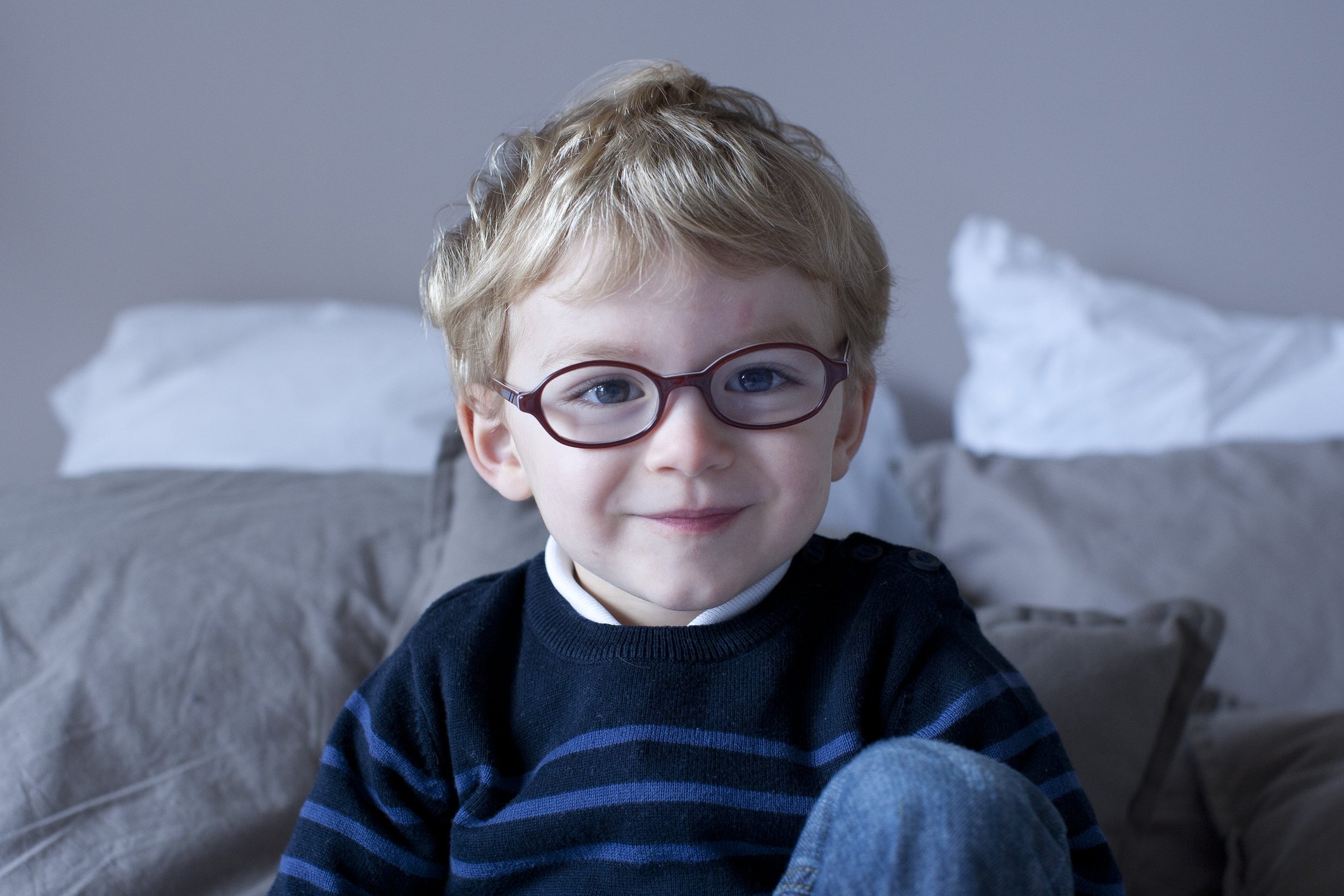 A little boy sitting on the bed smiling. | Photo: Getty Images
Bridgeman successfully walked past a finish line reading "I Did It" with the aid of a walker. After crossing the finish line, Bridgeman walked into the arms of a woman identified as one of his physical therapists, who welcomed him with a warm hug.
Still holding him, the woman and some others around her told Bridgeman they were very proud of him while the toddler sported a heartwarming smile. Bridgeman's exciting achievement was also met with love and kind words from Instagram users.
One user encouraged the toddler to keep up the good work, while another described the video as heartwarming. A third fan commented that she smiled all through while joking that anyone who didn't might have to seek help.
A four-year-old girl born with Spina bifida also broke the internet after a video showed her taking her first steps.
According to the Instagram post, Bridgeman was attacked by an inflammatory disease called transverse myelitis at the beginning of December 2020. The disease caused inflammation and injury to the toddler's spinal cord, leaving him completely paralyzed for a while.
Bridgeman would, however, not go down without a fight. After his admission to Akron Children's Hospital, staffers started working with the toddler, and by December 30, he showed signs of intention body movements.
Seeing that little progress had been made, physical therapists began work with Bridgeman. According to the hospital, the toddler tirelessly put in the effort to regain full body movement.
Bridgeman also worked alongside his dad, who took him on long walks through the hospital. In the end, the toddler's efforts and hard work paid off.
The two-year-old's inspiring story is not the first time youngsters have warmed hearts with their determination to keep going even in the midst of difficult situations.
In 2019, Kenydii Parker, a four-year-old girl born with Spina bifida, also broke the internet after a video showed her taking her first steps while getting cheers from her classmates.
The emotional video saw Parker taking several steps outside her school with the help of a walker. Before then, she has lived her whole life in a wheelchair.
For Parker and Bridgeman, giving up was never an option, and from what these little ones have proved to the world, there is no obstacle they can't navigate.
Please fill in your e-mail so we can share with you our top stories!