Serena Williams' Husband Alexis Has Fun with Daughter Olympia near a Graffiti Wall in New Snaps
Serena Williams' husband Alexis Ohanian warmed hearts with a lovely photo of him playing with their daughter Olympia near a graffiti wall in a recent Instagram upload.
Serena Williams' husband, Alexis Ohanian, is a successful entrepreneur famously known for being the co-founder of Reddit. However, he loves nothing more than being a father, and he never fails to show fans.
Yesterday, the doting father took to Instagram to flaunt the tight bond he shares with their 3-year-old daughter with a lovely photo. In the three-slide post, the father-daughter duo was seen bonding near a graffiti wall.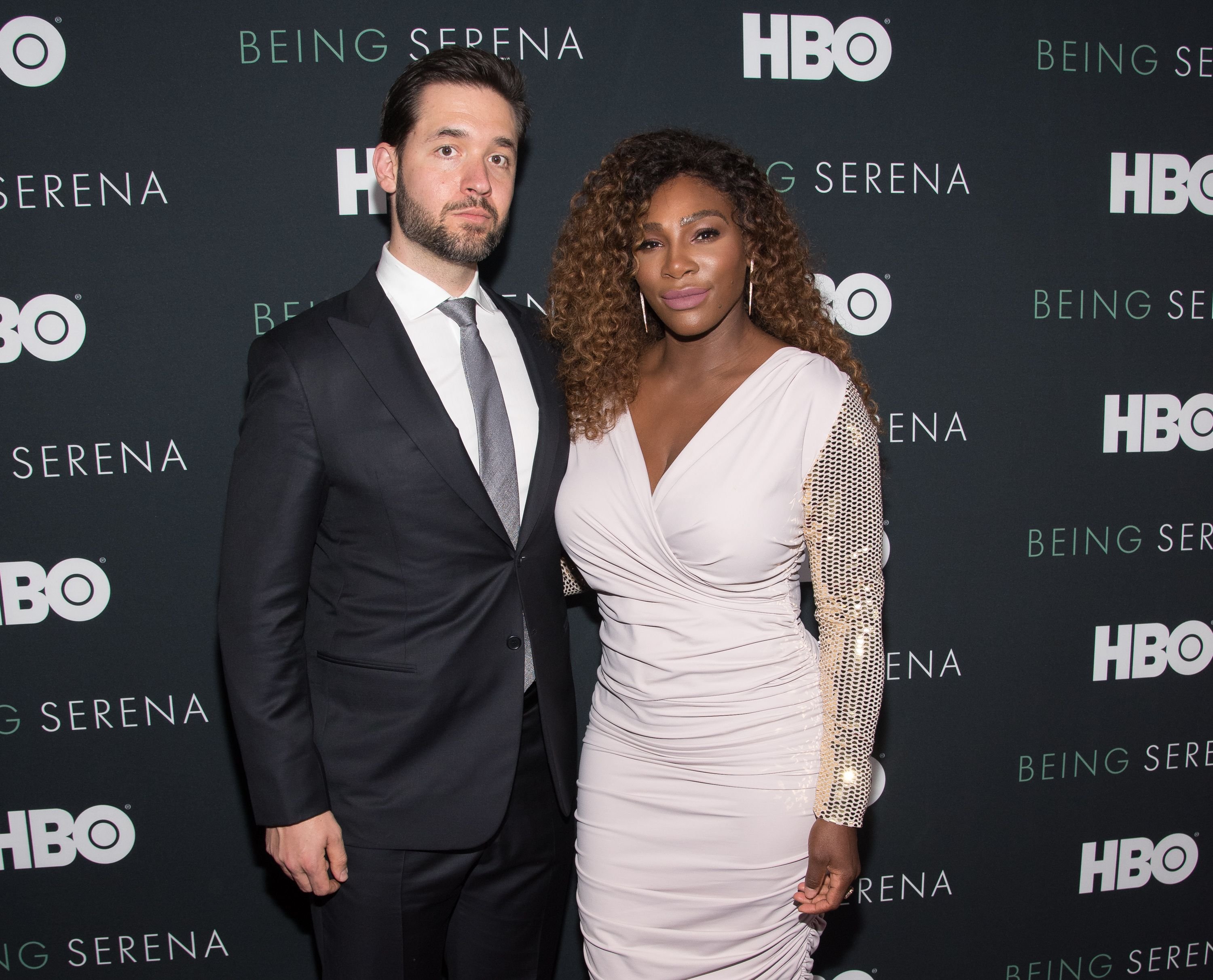 The adorable toddler donned pink leggings paired with a white T-shirt and denim jacket. Her hair was adorned with a pink bow and styled in a cute afro. Alexis, on the other hand, opted for a casual look.
Last July, [Olympia] broke records when she became the youngest team owner in professional sports.
He rocked a pair of simple black pants underneath a red T-shirt with a matching baseball jacket and face cap. He playfully carried his baby girl, making her strike different playful poses. The sweet dad wrote in the caption:
"Photo dump - reminds me we gotta look for more alternative energy startups to invest in at @776fund."
Fans drooled in the comments section, gushing about how cute they looked. Olympia and her father are often seen in public, melting hearts with their unique bond. Earlier this year, they made an appearance at one of Williams' games. 
They proudly cheered the tennis champion while she was playing at the "A Day at the Drive" tennis event in Adelaide, Australia. The adorable toddler stole the show when a photograph showed her reaching her hand out to Williams from the sidelines.
She took breaths away in a gorgeous blue floral dress with matching hair packs as her mother defeated Naomi Osaka at 10-7. After the match, the 39-year-old reunited with her family, doting on her mini-me.
At just 3, Olympia is already walking in her parents' path career-wise. Last July, the tot broke records when she became the youngest team owner in professional sports for being a part-owner of the new National Women's Soccer League.
According to reports, the women's soccer league expanded to include a new team called Angel City. Little Olympia is a part-owner alongside industry A-listers such as Eva Longoria, Uzo Aduba, and America Ferrera.
When the famous child isn't being a business mogul, she is a tennis prodigy in the making. Last month,
Williams
broke the internet when she shared a mind-blowing photo of the 3-year-old
striking a mean tennis pose.