Katherine Heigl Reveals the Name She Uses to Help Keep Her Work and Personal Life Separate
During a recent interview, Katherine Heigl revealed that she had a simple system that helped her to be able to separate her work from her personal life. It has something to do with what she's called at home.
This month, Katherine Heigl was interviewed remotely on "The Drew Barrymore Show." The show's host mentioned how she's known Anne Hathaway for years and that she called her "Annie."
Drew Barrymore revealed that the nickname was the one the actress used in real life. The talk show host also shared how Heigl never went by her full name in her personal life and used "Katie" instead.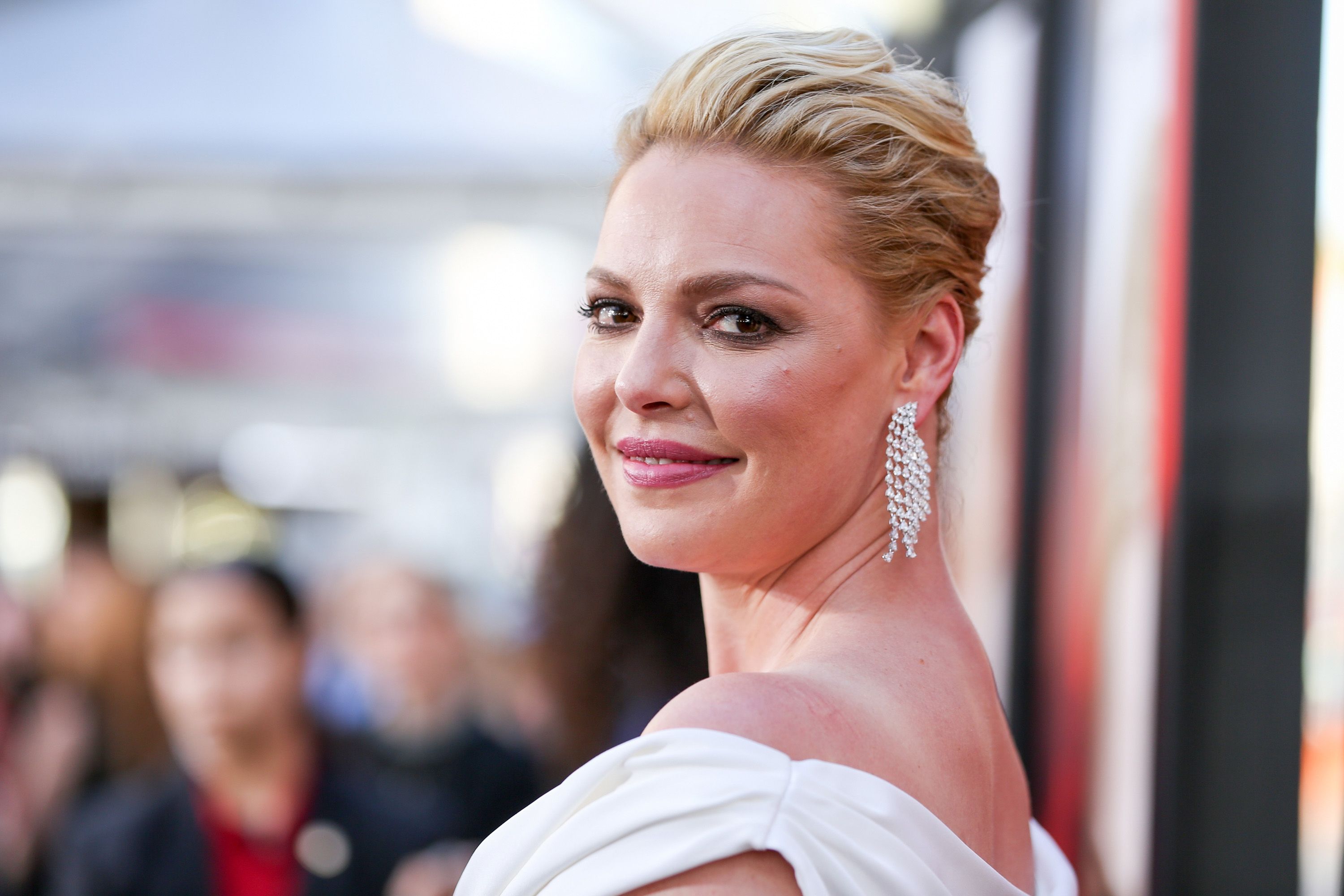 The actress confirmed Barrymore's statement about the nickname she used. While shaking her head slowly, laughing, and lifting her shoulders in a shrug, the "Grey's Anatomy" star stated:
"Yeah. No one calls me Katherine."
She explained that her full first name sounded much more sophisticated. Ironically, Heigl noted how her name sounded like one that an adult would use and explained how the nickname helped her in her private life.
The "27 Dresses" star shared how her nickname helped her separate her work life from her personal one. Barrymore thought the star's full first name was more regal while her nickname was cute.
The show's host compared having the two name styles as having two women inside Heigl. The actress agreed with the analogy and shared how she could present as either one when she needed to.
However, she admitted that most of the time she was just "Katie." At the time of the star's appearance on the talk show, she was actually featuring to promote her new Netflix streaming series, "Firefly Lane."
For those who still recall, Heigl once played the character of Izzie Stevens on ABC's "Grey's Anatomy." She left the series over a decade ago after being on it for the first six seasons.
Katherine Heigl met Josh Kelley in 2005.
Her character made her exit from Seattle after Alex (played by Justin Chambers) refused to resume their marriage. Alex actually ended up leaving Grey Sloan Memorial in season 16 to be with Stevens and their twins.
In her private life, Heigl is married to Josh Kelley and they are parents to three young children: daughters Adalaide and Naleigh, and son Joshua. The actress met the singer in 2005.
At the time, she was starring as the female lead in his music video, "Only You." The pair ended up getting married in Park City, Utah, in December 2007, before adopting the daughters and having their son naturally.