Who is Shanna Moakler — Who Is Travis Barker's Second Wife and the Mother of His 2 Kids?
Reality star Shanna Moakler became the second wife of music legend Travis Barker following their marriage in 2004. Together, the former lovebirds are parents to two adorable children.
For two seasons, American rock star Travis Barker and his second wife, Shanna Moakler, graced the TV screens as cast members in the reality series "Meet The Barkers."
However, right before the duo made their way into people's hearts as America's number one family, their marriage hit the red light, and ultimately, their reality television show.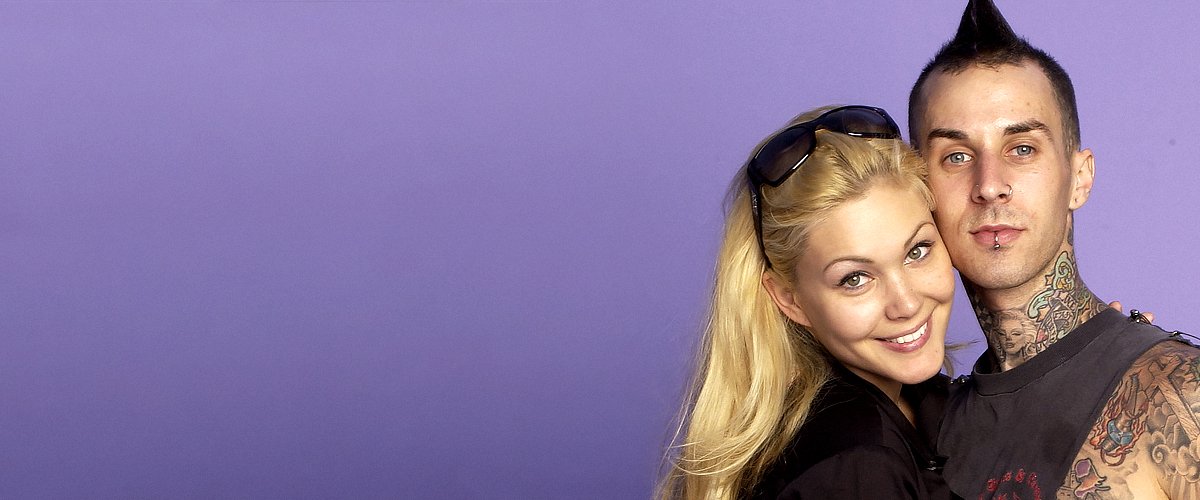 Although short-lived, Moakler's stint on the family reality show earned her a slice of her ex-husband's stardom. Years after their divorce, the 45-year-old's private life remains subject to media attention, so much that none of her endeavors go by unnoticed.
SHANNA MOAKLER'S MARRIAGE
Shanna Moakler and Travis Barker's marriage could best be described as volatile and dysfunctional, a friend once revealed. Fans of the one-time lovebirds are not alien to the concept, having witnessed the twosome fight countless times on "Meet The Barkers."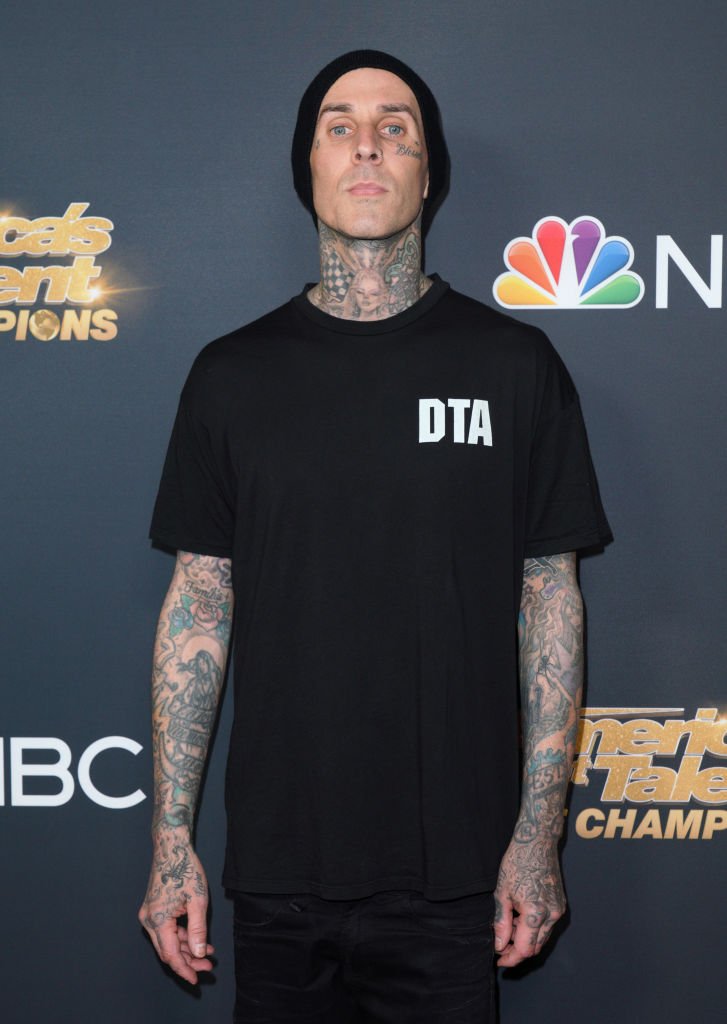 However, what made them unique was their tendency to make up abruptly and seal the deal with a heated make-out session. Little wonder viewers became obsessed with the duo.
Moakler and the Blink-182 band drummer tied the knot in October 2004, following a heartfelt engagement at Disneyland. Their wedding took place in a resort in Santa Barbara, California.
A year into their marriage, they welcomed their daughter, Alabama Luella Barker, born in December 2005. Prior to that, the pair became parents to son Landon Asher Barker, who arrived in October 2003, a year before their wedding.
HITTING ROCK BOTTOM
Sadly, the couple soon had to face the repercussions of letting the public into their relationship. They separated in 2006, taking to social platforms to air each other's dirty linens.
The mother of three went on to establish that she wanted the best for Travis and hoped he found someone that fulfilled him.
While Travis, who filed for divorce in August 2006, called out Moakler for being lazy on MySpace, the former beauty queen insisted publicly that he needed professional help for mental problems.
Amid their back-and-forth exchanges, Travis encountered a plane crash that changed his life for good. In 2008, the Rockstar boarded a plane alongside his friend, DJ AM, and four others. 
The aircraft crashed shortly after take-off, leading to the deaths of four people. Luckily, Travis and AM survived the incident with severe burns.
Travis remained in critical condition at the hospital for a while, fighting for his life. Upon his miraculous recovery, the star vowed to embrace a new life. As a result, he gave up meat, started hitting the gym, and did away with potentially life-threatening habits.
As part of his resolve, Travis reconciled with Moakler, determined to make their marriage work all over again. However, their reunion proved to be a disaster, and the duo went through with their divorce, finalizing it that same year.
THE HEATED CUSTODY BATTLE
Travis's near-death encounter triggered his determination to spend more time with his children. Hence, he sought custody of his kids, claiming seeing them only two days a week was not enough, especially after his close call with death.
Eventually, the former sweethearts became entangled in a progressive custody battle. To reduce the impact of the legal feud on the children, the twosome resolved at some point to live together despite their divorce. 
The arrangement worked for a while until it didn't. Court records show that the former Miss USA tried several times to move back to her house after she became fed up. 
However, Travis's threat to take legal actions against her and claim the children for himself forced her to cope with the living arrangements. In 2008, Travis Barker and Shanna Moakler reached an agreement to have joint custody of the children.
The exes sustained the arrangement until December 2015, when the mother-of-three requested a child custody evaluation. The move resulted in another string of legal battles.
By February the next year, the Rockstar fired back, asking for a review of his child custody arrangement. He accused his ex-wife of neglecting the kids and misusing their child support money for her personal gains.
Things derailed from there, and the father-of-two also demanded a reduction in the child support money, from $18,000 per month to $2,900 a month. 
RELATIONSHIP AS CO-PARENTS
Eventually, the exes managed to reach a consensus, which was a huge step in their relationship as co-parents; they decided to put their kids first.
Travis acquired an apartment in Los Angeles, close to the children's school, to ensure both parents always had them close, without tampering with the kids' education or environment.
The Blink-182 drummer and the model also worked at developing their friendship for the sake of their children. In a 2020 interview, the mother-of-three revealed things were going great in their efforts as co-parents.
She also described how they successfully rotated the kids between houses and took turns parenting the trio, including her 21-year-old daughter, Atiana, from a previous relationship.
WHO IS ATIANA'S FATHER?
Before hooking up with Travis, Shannon Moakler was in a relationship with boxing champion Oscar De La Hoya, whom she began dating in the late 90s.
They welcomed a daughter, Atiana De La Hoya, months before their breakup in 2000, making the 21-year-old budding model Moakler's firstborn.
In 2018, rumors of Travis Barker's relationship with "Keeping Up With The Kardashians" star Kourtney Kardashian made the rounds in the media. Multiple sightings of the pair out together in public did little to curb the speculations. 
REACTION TO TRAVIS-KOURTNEY RUMORS
The duo's failure to address the dating speculations left many wondering if they were romantically involved or simply "good friends," as they claimed.
in 2018 when asked in an interview what she knew about Kardashian's relationship with her ex-husband, Moakler revealed she was also in the dark, saying at the time that:
"I don't know. I kind of stay out of his love life. I care about him and I love him. He's the father of my children."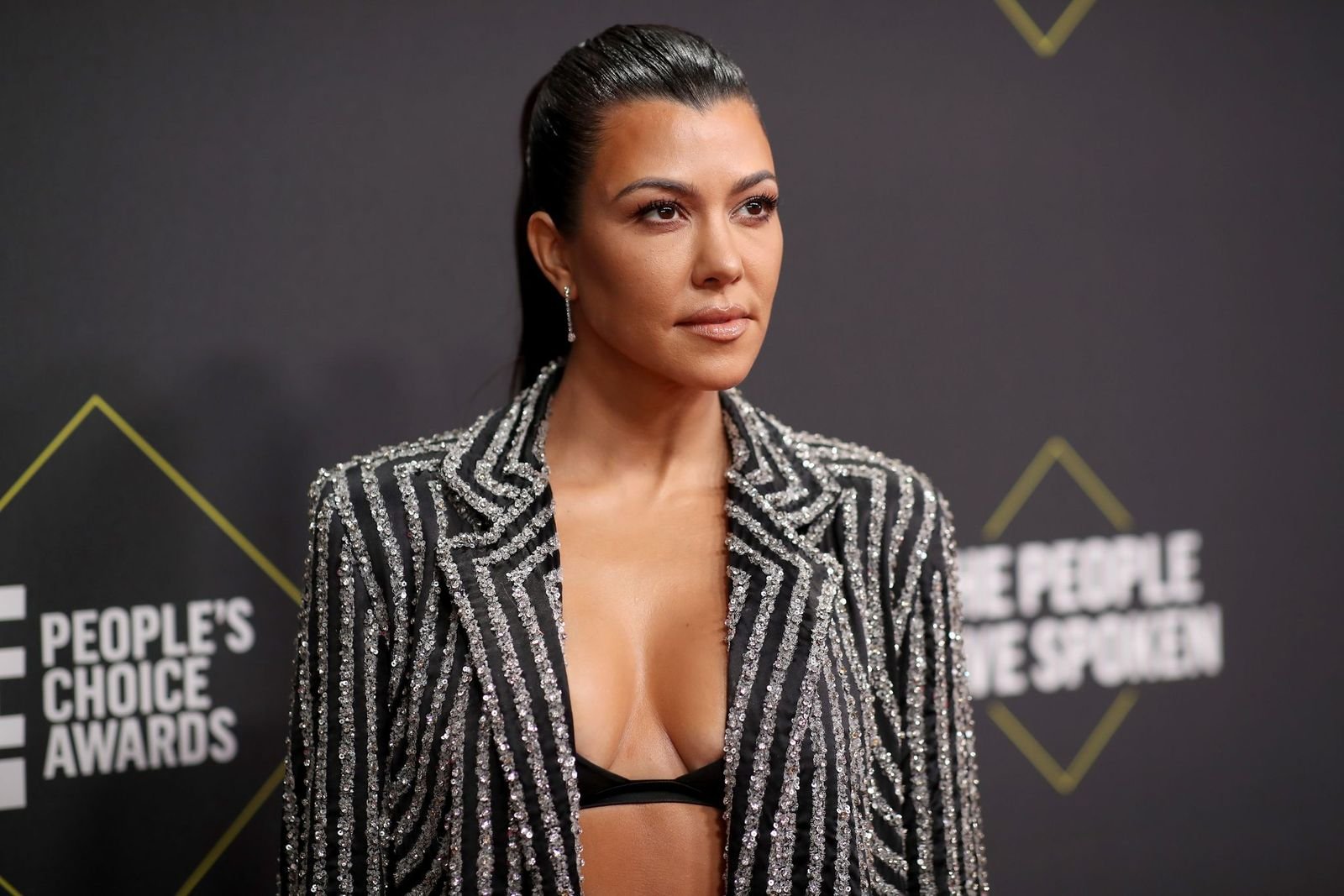 The mother-of-three went on to establish that she wanted the best for Travis and hoped he found someone that fulfilled him and made him happy.
Shannon Moakler also expressed her support for their relationship, if any existed at all, saying she was all in and wished them the best. Anything for the kids!