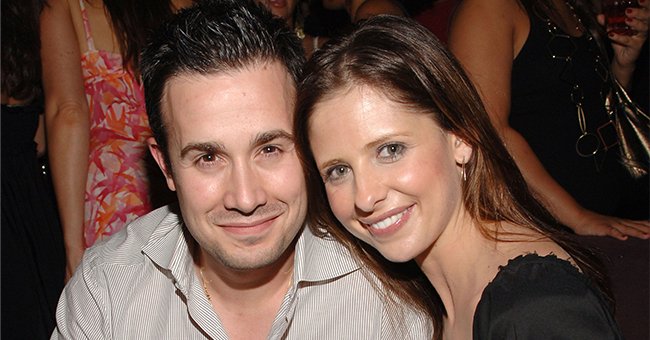 Getty Images
Sarah Michelle Gellar Needed to Catch a Breath Amid Mom Duties — Her Pandemic Parenting Story

Sarah Michelle Gellar opened up about parenting during the pandemic. Gellar revealed that her children do not give her and her husband the time of day to relax.
Actress Sarah Michelle Gellar expressed her frustrations as she spends time with her two children during the lockdown. The mom of two mentioned that she and her spouse Freddie Prinze Jr. hardly watch their favorite show because of being tired from entertaining them.
Gellar joined Us Weekly's correspondent, Christina Garibaldi, on Zoom and talked about her family and how she is coping with raising their kids. The child star revealed that they keep her very busy.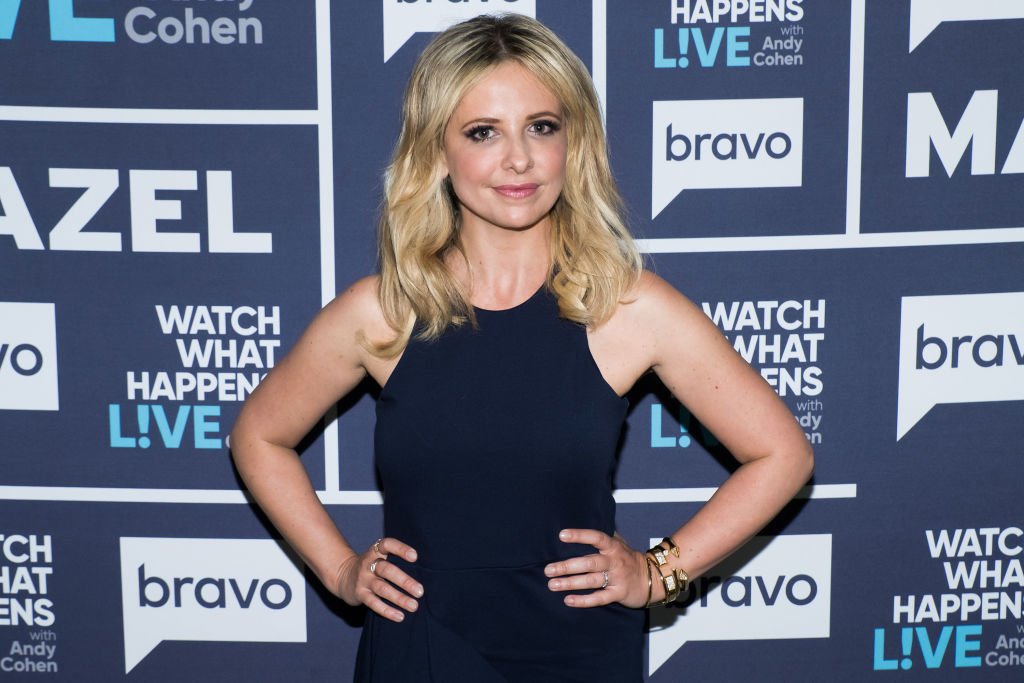 Sarah Michelle Gellar on "What What Happens Live" with Andy Cohen | Photo: Getty Images
"We have not gone through Saturday Night Live in its entirety in a year because we'll sit down when the kids go to bed, and by the time we get to the first musical break, 'okay we have a lot to do tomorrow,' and then we'll go to bed," she told Garibaldi.
Gellar's kids have been pressing her to give them siblings almost daily. However, she decided to give them two adorable puppies, and when asked if having pets will not be too much if they decide to expand their family, she gave a hilarious response.
"They just got their two siblings; they're good," she said. As two doggies pop up on the screen, they look adorably cute, staring right into the camera with the same pose.
According to Gellar, this has been a challenging time for her, and when asked what she learned, she said, "I think the greatest gain from this time is family time." The 43-year-old further explains that her daughter used to do sleepovers before the pandemic, and now she only has her for company.
Gellar added that she and her little girl have bonded in a way that this was not the case, "in a normal busy society." The producer and her spouse have been gushing over their kids since starting their family in 2009.
The couple welcomed their oldest child Charlotte, 11, that year, and her brother Rocky, 8, in 2012. In September 2019, Gellar told the outlet that when they anxiously ask her when they are getting new siblings, she redirects them to their dad.
They are also not impressed by their parents' careers and are usually kept away from the limelight. The Scooby-Doo co-stars are reportedly reserved when it comes to allowing their kids to follow in their footsteps but do not rule it out just until they turn 18:
"They can do whatever they want [then]. Our kids do not need to act. If they want to act, there are local theaters that they can perform in.
When it comes to their education, their mom does not worry much about math and reading because of virtual learning. In an exclusive interview with Parents magazine, the New York native shared they are flexible in navigating the learning material.
"By having compassion and understanding that there is no manual on how to do this. None of us are perfect," the movie star told the outlet. Gellar added that a life skill would serve them better.
While they are home most of the time now because of the pandemic, their parents got them, companions, to cheer them up. The twin Akita puppies named Kato and Kumi joined the family of four in December.
At the time, Gellar posted several snapshots of the puppies when they were just eight weeks old on Instagram. She told her 3.5 million followers that she would be sharing photos of them quite often.
Please fill in your e-mail so we can share with you our top stories!