Michael Jordan's Daughter Adores Her Curly-Haired Son as She Takes Selfie While Strolling
Michael Jordan's oldest daughter Jasmine Jordan shared an adorable picture of her posing with her cute son who was strapped to his stroller, on her Instagram page. 
Jasmine Jordan enjoys hanging out with her growing son, Rakeem Christmas Jr. Due to this, she shared a glimpse of one of their mother-son outings in a post on her Instagram page on Thursday. 
The doting mom shared a mirror selfie that showed her posing with her son, who was strapped to a baby stroller, flaunting his thick hair. Jasmine's adorable son, whose face was covered with a star emoji in the snapshot, wore a thick blue jacket over his top.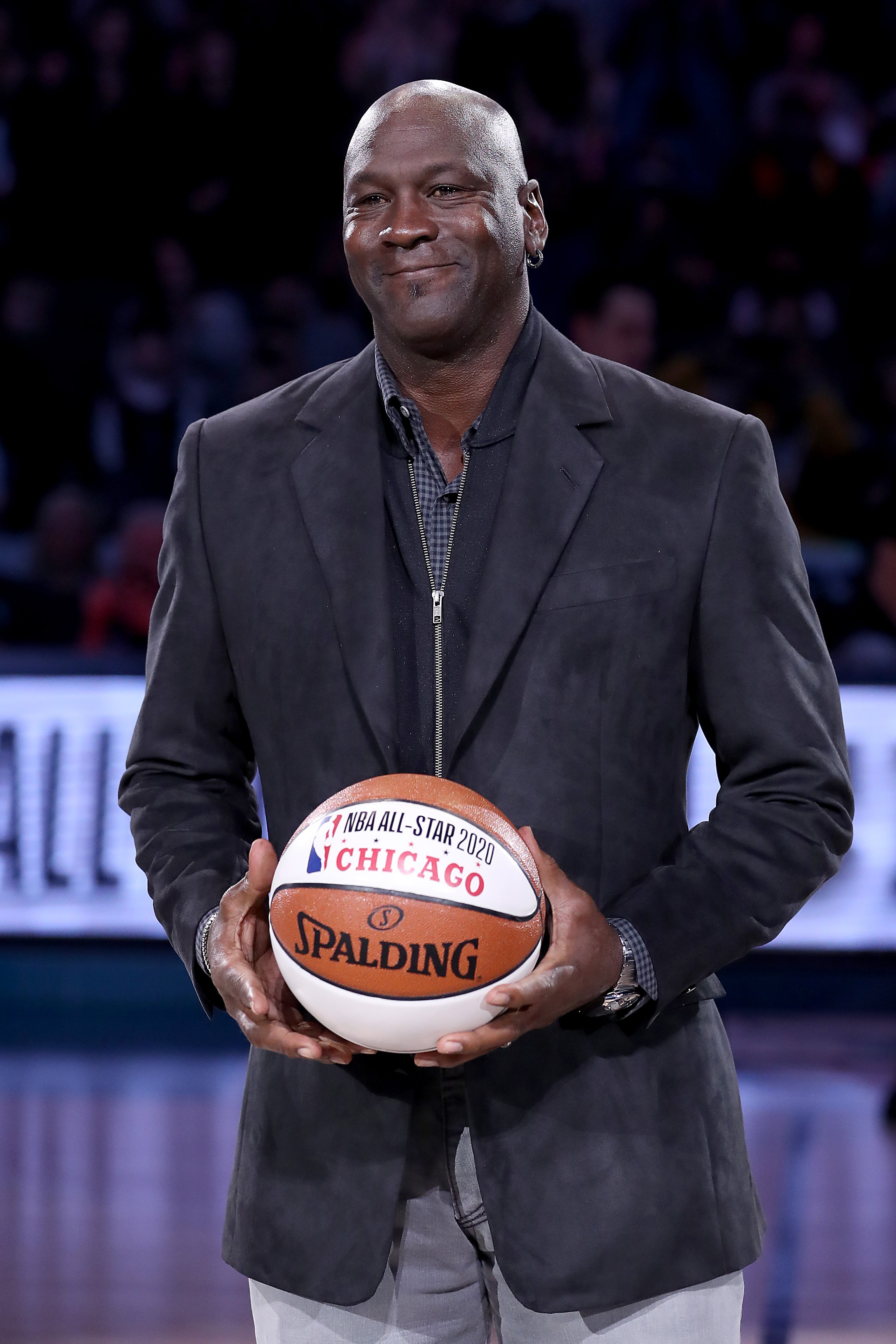 He matched the jacket with red sweatpants and gray sneakers. Meanwhile, his mother, who stood close to him, wore a navy blue print long-sleeved sweatshirt over an oversized gray T-shirt. 
She matched her tops with orange pants and white sneakers. Jasmine also wore a white-and-red facemask and rocked braided hair which she packed into a bun. In the caption to the post, she wrote: 
"Making Moves•Masked Up ???."
Jasmine's partner, Rakeem Christmas Sr., commented on the post describing his son as Mr. LalaLand. Another fan gushed over how the cute little tot was chilling in his stroller, while another hailed Jasmine for looking cool in her outfit. 
Jasmine and Christmas welcomed their son in May 2019. His birth made NBA icon and sports legend Michael Jordan a grandfather for the first time. 
Though Jasmine is not a basketball star like her father was, she is making moves off the court. 
According to Jasmine, her father loves being a grandfather to his grandson, though it took him some time to get used to being called a grandpa. During a chat with Essence on Facebook Live, she revealed her father wanted her son to call him Mike or Michael. 
However, she refused his wish, telling him she would not let little Rakeem do that and that he has to accept the grandpa title, which he eventually did. 
In an interview with The Undefeated, Jasmine opened up about her relationship with her father and revealed she realized how big he was when she was about 10-11 years old. 
While trying to figure out why everyone was so enamored and obsessed with her family, she Googled him and realized the magnitude of the former basketballer's fame. 
Though Jasmine is not a basketball star like her father was, she is making moves off the court and has an amazing career on the sidelines. The Syracuse University alum is a graduate of sports management and works with her father's Jordan Brand. 
Jasmine works with basketballers playing for Michael's NBA team, the Charlotte Hornets, making sure that they have everything they need to get through a season.