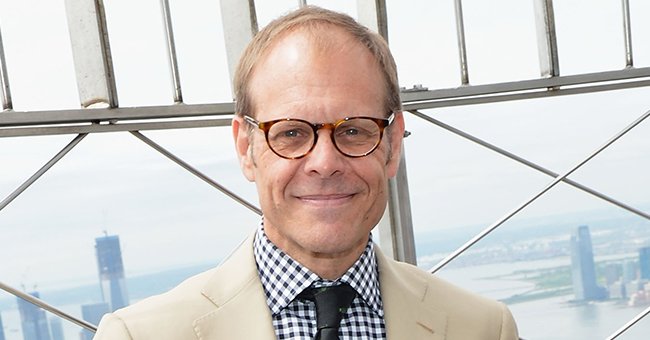 Getty Images
Alton Brown Shares Cute Throwback Photo of His Now 21-Year-Old Daughter
The Food Network presenter Alton Brown took to Instagram to share a throwback snapshot with his lovely daughter when she was a little girl. We have the cute picture below.
Alton Brown posted a filtered photo of himself and his only child, who is now 21 years old. Alton also shared that the sepia-toned photograph was taken in the year 2000.
"Just in case #throwback is still a thing. Here I am with my now 21-year-old daughter Zoey playing ancient Romans in #GoodEats back in 2000," he wrote.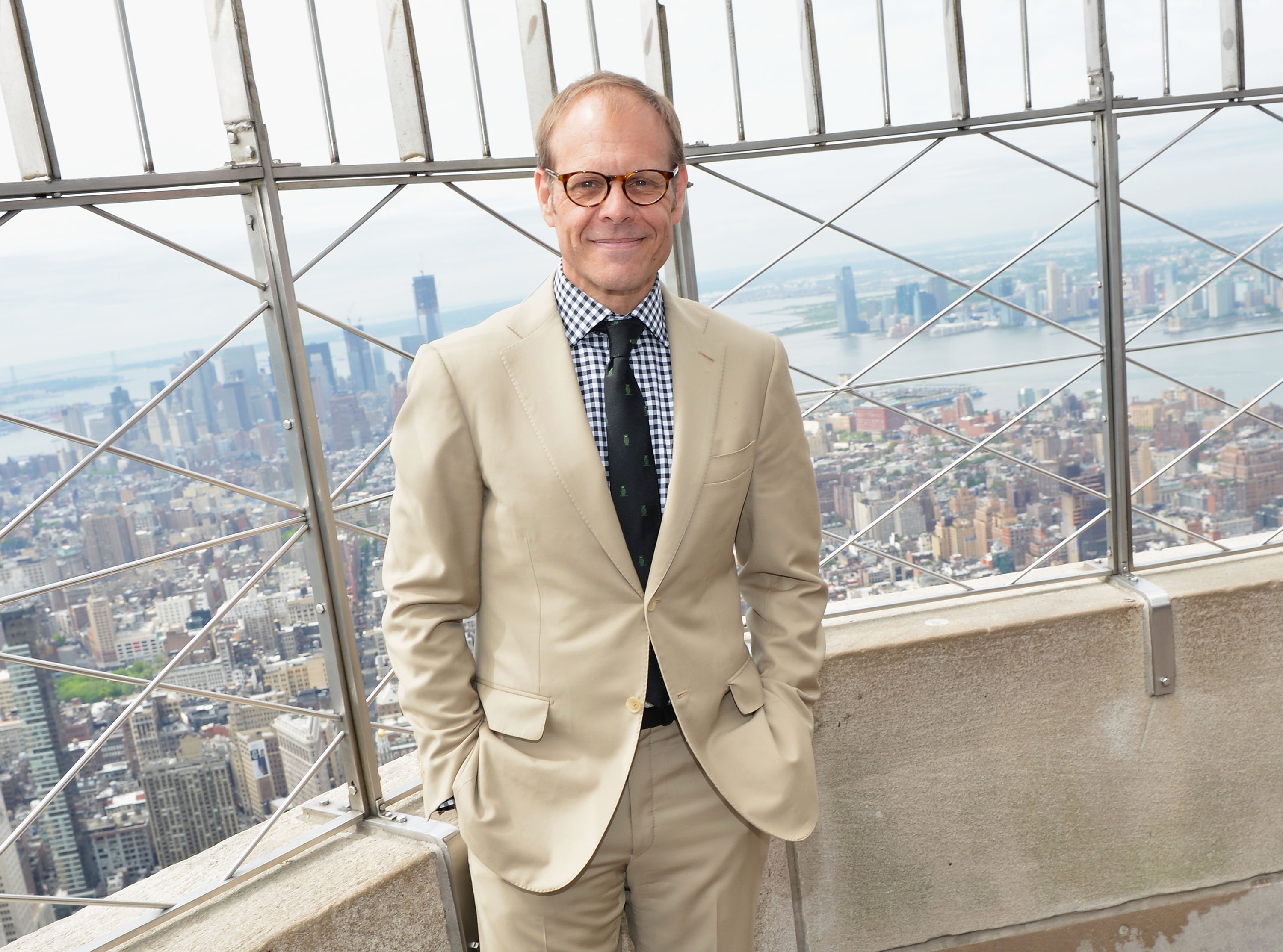 Alton Brown on a high-rise building | Photo: Getty Images
In the up-close photo, the father of one's face is cut off as he glares at the camera with a slightly smiley face. Alton's haircut made one of his fans notice that the photo is indeed a throwback.
As he held his daughter close to his chest, he wore a white shirt coordinating with little Zoey. The infant posed, holding on to her robe, looking pretty with her dad's eyes.
Zoey did not look at the camera as it appears that something else grabbed her attention at the time. Alton's followers gushed over Zoey as she melted hearts.
"I remember #GoodEats. Cute baby" said, one user. Another said that baby Zoey is a beautiful baby girl, while a third said, "She cannot be that old!?! Wow. So adorable!
The 58-year-old chef shares his daughter with ex-wife DeAnna Brown. The "Food Network" star got candid about his daughter, who is now a University student, in an interview with People in 2019:
"We have a great kid in common, so we talk about her and I wish her well."
In that same year, Zoey paid tribute to her dad, wishing him a Happy Father's Day, and described him as one of her favorite people. The father-and-daughter duo has documented their close relationship on social media over the years.
Alton and Zoey's mother divorced back in 2015 after twenty-one years of marriage. In September 2019, he opened up to the outlet about his divorce from DeAnna.
In his view, he revealed that they were going in separate ways in their lives. "We changed and, the world changed, and she went one way, and I went the other way, he explained.
Alton and DeAnna were devoted to their Southern Baptised religion. However, shortly after they split, Alton resigned from the Johnson Ferry Baptist Church, which attempted to reconcile the couple despite their desire to separate.
The cookbook author also disclosed that he and DeAnna are better off where they are. Alton re-wedded after his divorce and married Elizabeth Ingram in 2018.
The pair celebrated their five-year marriage last month. Alton met his wife back in 2016, just a year after he and DeAnna went their separate ways.
Ingram is the designer behind beautiful Atlanta restaurants like Marcel, the Golden Eagle and Beetlecat. In 2017, she released her furniture line that boasts elegant sofas, chairs, and stools.
Please fill in your e-mail so we can share with you our top stories!