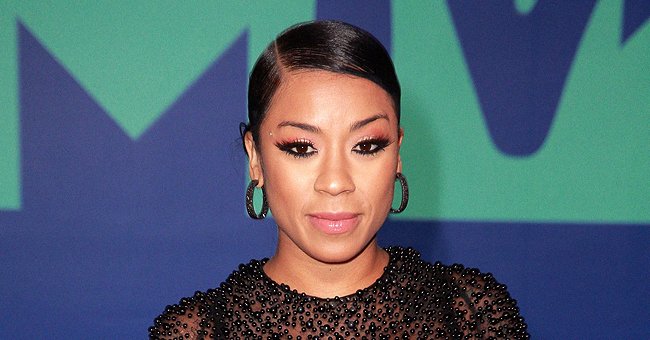 Getty Images
Keyshia Cole Impresses Fans as She Gets Hair and Tattoo Done While Holding Son at the Same Time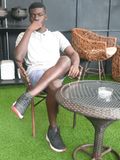 Fans were impressed after American singer and songwriter Keyshia Cole shared a lengthy video on her Instagram page that showed her getting her hair and tattoo done, and holding her cute son, Tobias.
Besides being a talented musician, singer Keyshia Cole showed with a new post on her Instagram page that she can do multiple things simultaneously.
On Thursday, she shared a 45-minute video showing her getting a tattoo on her left arm and neck while having her hair done and listening to music played in the background.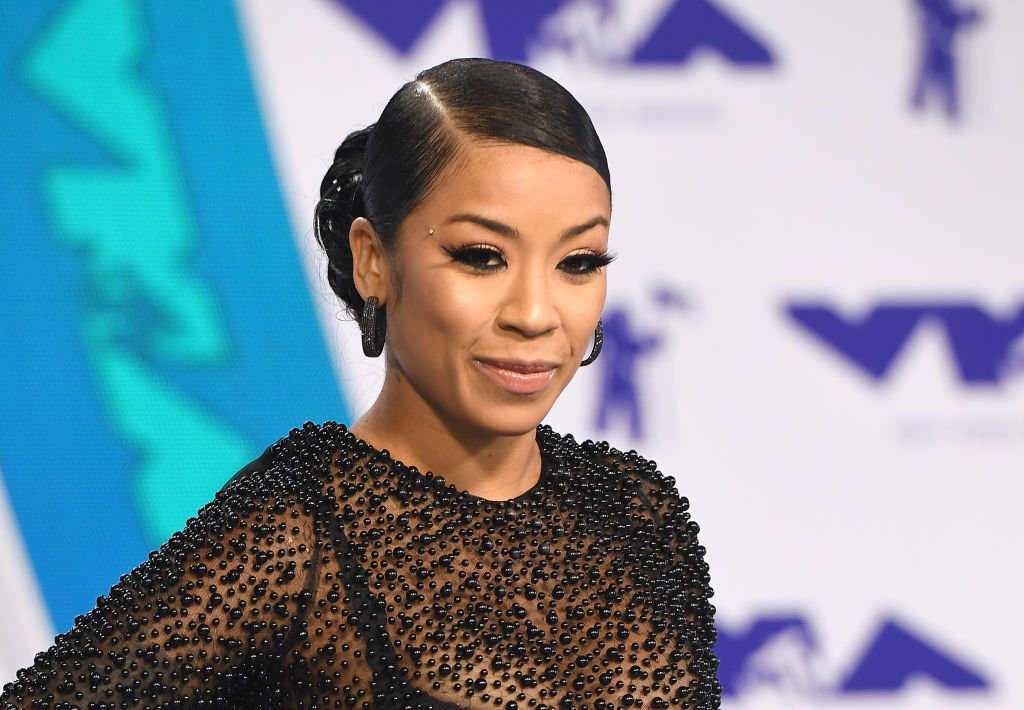 Keyshia Cole at the 2017 MTV Video Music Awards at The Forum on August 27, 2017. | Photo: Getty Images
That was not all, as Cole also had her adorable one-year-old son, Tobias Khale, to contend with. The loving mom held the toddler close to her chest as he sat on her lap, suckling the pacifier in his mouth.
Tobias wore a purple onesie and looked calm while chilling with his mom as she had her tattoo and hair done. Cole looked cool despite the multiple tasks and even smiled as she sang along to the songs playing in the background. She captioned the post:
"Tatt It."
Cole's fans were beyond impressed with her superhuman multitasking abilities and took turns to compliment her in the post's comment section. One fan gushed over the singer's ability to do all that she did at once.
A second fan described Cole as the real MVP, while a third person expressed love for her multitasking abilities. Meanwhile, another user wondered why the whole situation was making them uncomfortable.
Cole's relationship with Khale seems to have ended after they deleted pictures of each other from their social media pages.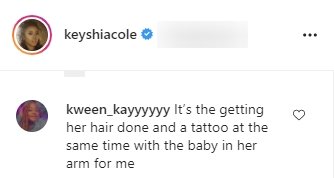 A comment on Keyshia Cole's post on Instagram | Photo: Instagram/keyshiacole
Cole shares Tobias with Niko Khale. They welcomed their cute son in November 2019 and shared his first photo in a post the "Love" singer shared on her baby son's Instagram page.
One of the pictures showed Tobias resting peacefully and another showed him smiling happily when he was awake. In the post's caption, Cole wrote:
"I absolutely ?couldn't wait to post these pictures. If u watched the show last night, you've had a chance to take the first looks.?."

A comment on Keyshia Cole Post on Instagram | Photo: Instagram/keyshiacole
Cole added that her son is a blessing, and she is completely in love with him. She also said his smile could brighten the worst day, adding that she was pleased her first son, Daniel Gibson Jr., who she shares with her ex, Daniel Gibson Sr., has a baby brother.
Meanwhile, Cole's relationship with Niko seems to have ended after they deleted pictures of each other from their social media pages last year, sparking breakup rumors.
The "Heaven Sent" singer recently made a musical return with the release of her new single, "I Don't Wanna Be In Love." The track came after she appeared on "Verzuz," where she competed against fellow R&B powerhouse, Ashanti.
At the end of the Instagram Live session battle, Billboard called the competition for Ashanti with a final score of 12 to Cole's 10. However, Cole did very well at the event.
The show's real winners were the fans, who finally got what they wanted after the battle between the musical heavyweights was initially postponed twice.
Please fill in your e-mail so we can share with you our top stories!