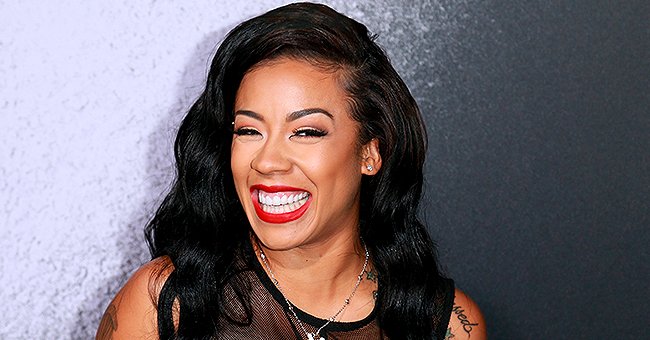 GettyImages
Keyshia Cole's Son Tobias Looks Chic with a Hair Bun While Helping His Dad with Laundry (Video)
Tobias Khale is the cutest one-year-old. The adorable little toddler left fans gushing as he helped his father, Niko Khale, while he did his laundry.
Fans were left in awe just a day ago after singer Keyshia Cole took to her son's Instagram page to share an adorable video of him helping his dad out with laundry. The image was simply captioned: "SWISH ?"
In the cute clip, Tobias could be seen standing in front of the washing machine with his cute curly hair packed in a bun. What melted many of his fans' hearts was how happy Tobias was to help his dad.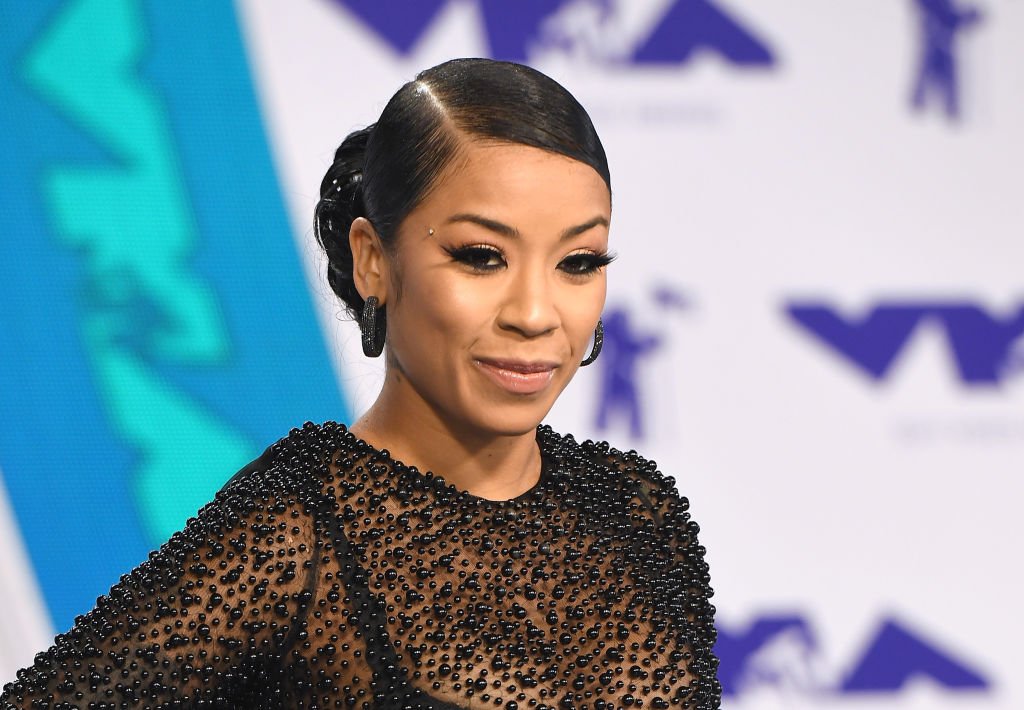 Keyshia Cole at the 2017 MTV Video Music Awards at The Forum on August 27, 2017. | Photo: Getty Images
Khale, the proud dad sharing quality time bonding with his son, was seen handing his little one clothes. And as soon as Tobias gets the clothes from his father, he happily drops them into the machine.
Tobias made it seem like an event known too well to him. He was clad in a grey and black hoodie and black shorts, and he went about his laundry work diligently.
Unfortunately, Cole and Khale broke up months after their son's birth and are no longer an item.
Fans could not believe how enthusiastic the toddler was about laundry at such a young age. Even more so, many could not believe how adorable he was doing it. Someone said in the comments section,
"This just melts my heart! ♥️♥️"
Many fans also commended Khale's efforts to teach his son how to do laundry and also how he made it fun. It is surprising to know that Tobias is only one.
For his first birthday, which was celebrated in August last year, his parents went all out. Cole had a "Toy Story"-themed party organized for her little one.
She made sure the outdoor party was so much fun and even included a pony ride option for guests and the birthday boy. The parents also made sure the celebration was intimate because of the restrictions put in place for the pandemic.
It seemed like yesterday when Tobias was welcomed into the world. Cole first shared a glimpse of her baby months after giving birth on her reality show, "Keyshia Cole: My New Life." Soon after, she gushed about him being a blessing on Tobias' official Instagram page.
The first image in a series of images that Cole shared showed baby Tobias wrapped in a shawl as he slept peacefully. The only piece of clothing visible was a lovely cap worn on his head. The proud mother wrote to caption the post:
"He's such a little blessing, and I'm completely in love with him! The smiles he gives EVERY SINGLE Time you smile at him, Brightens the worst of days."
Unfortunately, Cole and Khale broke up months after their son's birth and are no longer an item. Regardless of the state of their relationship, they are both invested in raising their adorable son.
Please fill in your e-mail so we can share with you our top stories!