Mike Bivins' Wife Dresses to Kill in Silk Mini Dress Sitting on Office Table
Mike Bivins's wife, Teasha, looked incredibly hot in a corporate outfit. Teasha looked on top of her game in a silk mini dress she wore as she posed sitting on an office table.
Many fans know Mike Bivins as a legend, but not many know that the music icon has a beautiful wife that can make heads turn and hearts beat faster when she poses for the camera.
Lately, fans have wondered what has kept Mike out of the spotlight; the rapper is focusing on being a lovely dad to his daughters and husband to his longtime partner.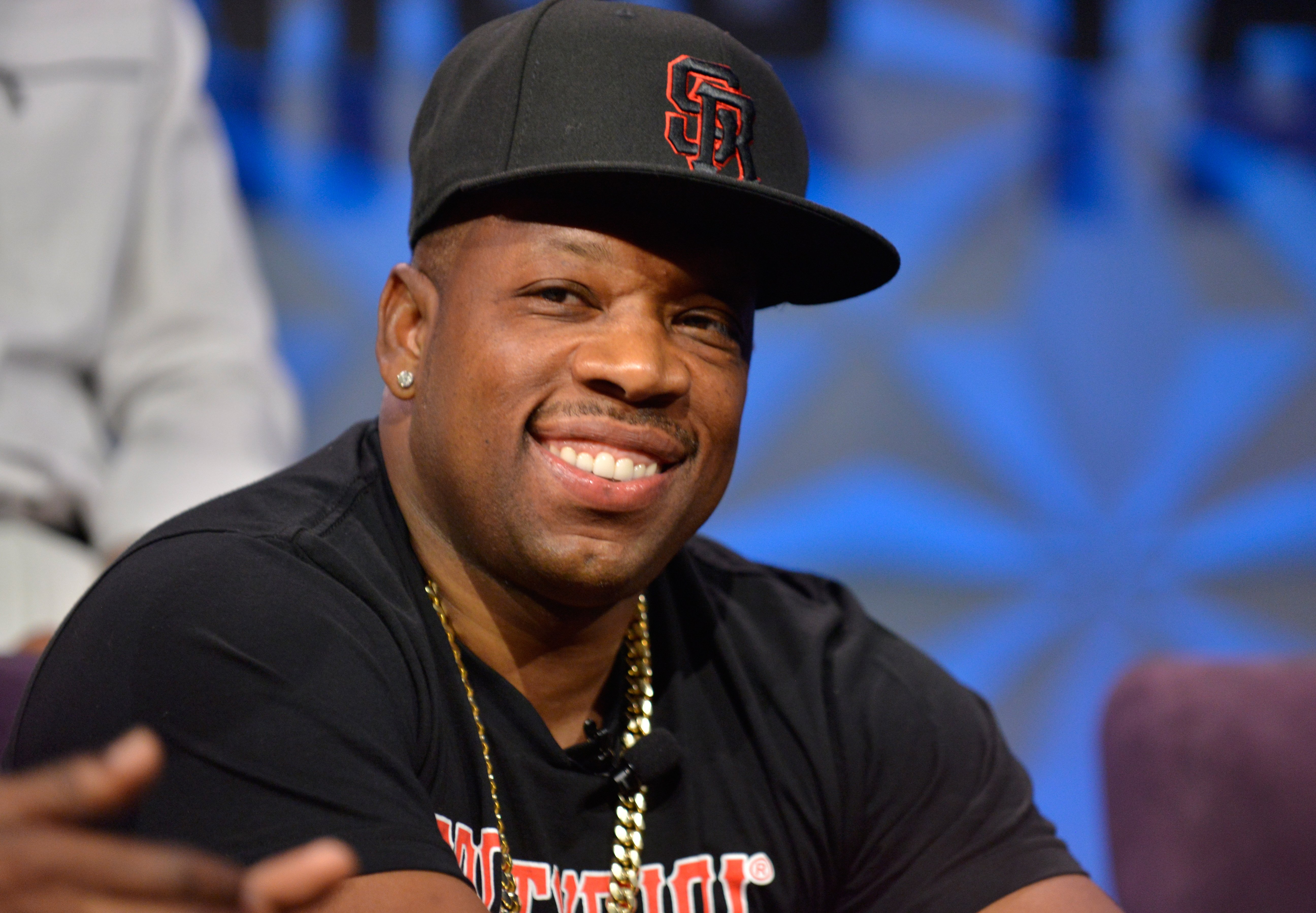 The former New Edition member is married to Teasha Bivins, with whom he shares four daughters. Aside from being his wife and the mother of his kids, Teasha is also capable of keeping fans glued to their screen, gushing over her incredible looks.
The mother of four recently shared a stunning picture where she dazzled in corporate attire. The realtor posed in a gorgeous mini silk dress as she sat on the table of what appeared to be a home office.
From her makeup, which was a perfect fit for her face, to her accessories, Teasha oozed class. She completed the ensemble with a pair of glasses which gave her a perfect nerdy look.
The background of the post gave fans a glimpse of her work environment, but her beauty captured the attention of fans who raved on about how gorgeous she looked.
It has been over forty years since Mike made his way into the big scene.
Since the post was shared, it has garnered many likes and comments. One of those comments was from Teasha's husband of over a decade, who responded cutely to the post.
One fan who was impressed by what he saw remarked that Teasha's beauty was stunning, while a second fan noted that the mother of four looked classy and adorable.
Although they are not the couple to post their every minute on social media, Mike and Teasha never fail to flaunt their love on the platform.
Mike took to his Instagram to pay tribute to his wife and kids' mother on their wedding anniversary. In his caption to the post, Mike called Teasha a godfearing woman who had gone through good and bad times with him.
It has been over forty years since Mike made his way into the big scene, and since then, he has not backed out. Over the years, he has released an album featured in reality shows and reportedly got local honors.
Mike and Teasha, who is reportedly a realtor mogul, are living the best of their lives, and their fans can't help but love them.