TMZ: Nicki Minaj's Father Dies after Being Struck by a Hit-and-Run Driver — Details
Singer Nicki Minaj suffered a great loss recently when her father died in a hit-and-run accident. The news of the rapper's father's death was confirmed by her representative.
According to TMZ, Nicki Minaj lost her father, Robert Maraj, to a hit-and-run accident last week. The musician's father was only 64 years old when he died, as confirmed by the Nassau County Police in New York.
The authorities revealed that the incident occurred last Friday at around 6 p.m. ET., Maraj was walking on the road between Raff Avenue and Roslyn Road when a car hit him and continued driving.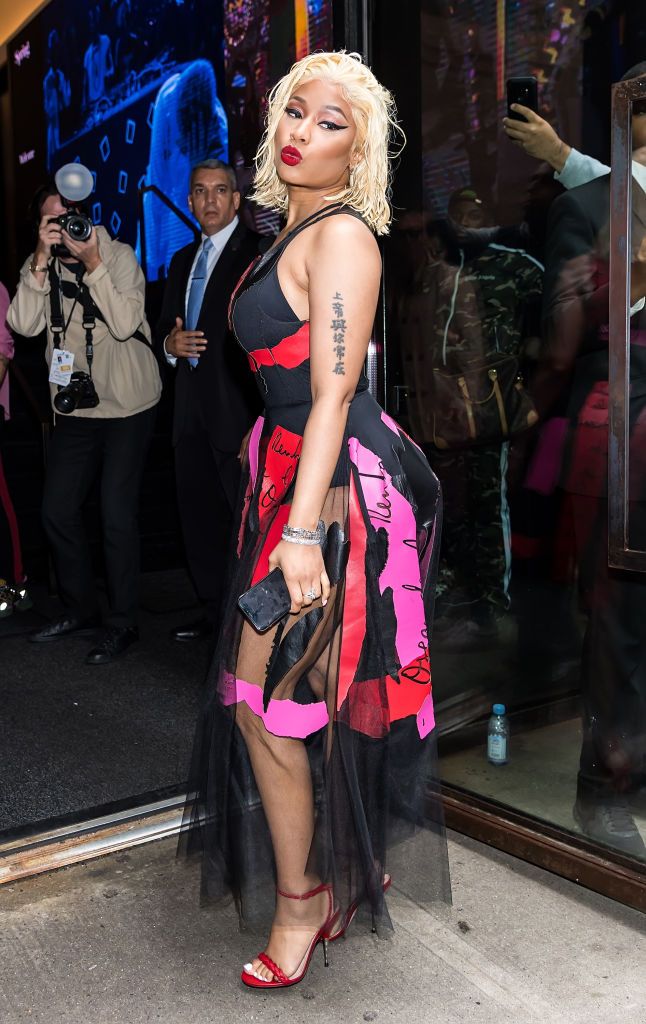 The vehicle was heading north when the accident happened, and the driver fled the scene. Unfortunately, witnesses who saw the incident happen weren't able to give meaningful descriptions to the police.
Minaj's father was critical when he was taken to a hospital in the area. Sadly, over the weekend on Saturday, he succumbed to his injuries, and the homicide squad is now investigating his case.
#ESSENCE Reports: Nicki Minaj lost her father, Robert Maraj, over the weekend. Our thoughts and prayers are with the Maraj family and all those who loved him. https://t.co/Co1I6LcpaA

— ESSENCE (@Essence) February 14, 2021
The squad has asked that anyone who has any helpful information in identifying the suspect should contact them. They currently don't have a useful description of the vehicle involved in the case.
Minaj's representative confirmed her father's death but had no further comments at the time. The singer's loss came a few years after she became a mother for the very first time.
64-year-old, Robert Maraj, had been walking along a road in Long Island on Friday evening when he was hit by the car, before the car continued on its journey https://t.co/nU2B0wKmqp

— Sky News (@SkyNews) February 15, 2021
On September 30, 2020, the "Super Bass" vocalist and her husband Kenneth "Zoo" Petty welcomed their first child in Los Angeles. Minaj had initially announced via Instagram in July 2020 that she's pregnant.
At the time, the musician shared several images of her baby bump on the social media platform. Her mother, Carol Maraj, took to Instagram to congratulate her when the child was birthed.
#NSTworld The father of rapper #NickiMinaj has died after being struck by a hit-and-run driver near New York City. https://t.co/Y9qZZSqEbp#RobertMaraj

— New Straits Times (@NST_Online) February 15, 2021
In the post, she shared fan art that showed her daughter cradling her newborn child. Her mother's celebratory post came a few days after the "Starships" singer welcomed her child.
Minaj's real name is Onika Tanya Maraj-Petty, and she was born in Saint James, Port of Spain, Trinidad and Tobago. Her father was a part-time gospel singer, and he also worked as a financial executive.
Robert Maraj, the father of the rapper Nicki Minaj, died on Saturday after being struck in a hit and run on Long Island, authorities said. https://t.co/zEifHuvOXu

— The New York Times (@nytimes) February 14, 2021
He was a drug addict and had a strained relationship with his daughter. During a Wendy Williams interview, the artist shared how her father once burned down the family home after an argument with his wife.
She luckily survived, and Minaj and her brother were safe at a friend's house as Carol had dreamt about the house burning down. When the singer was five, her mother moved them to the Bronx, New York.