Watch Kelly Rowland's Two Sons Noah and Titan in Stunning Music Video of 'Black Magic'
Kelly Rowland's latest music video, "Black Magic," has cute appearances from her three-week-old son, Noah, and her eldest son, Titan. Take a look at how adorable the three are in the video.
Former Destiny's Child member Kelly Rowland surprised her fans with special appearances from her two sons, Noah, and six-year-old son, Titan Jewell, in her latest "Black Magic" music video. 
On February 12, the "Dilemma" songstress debuted her new song's music video featuring an unknown artist hand painting on her baby bump.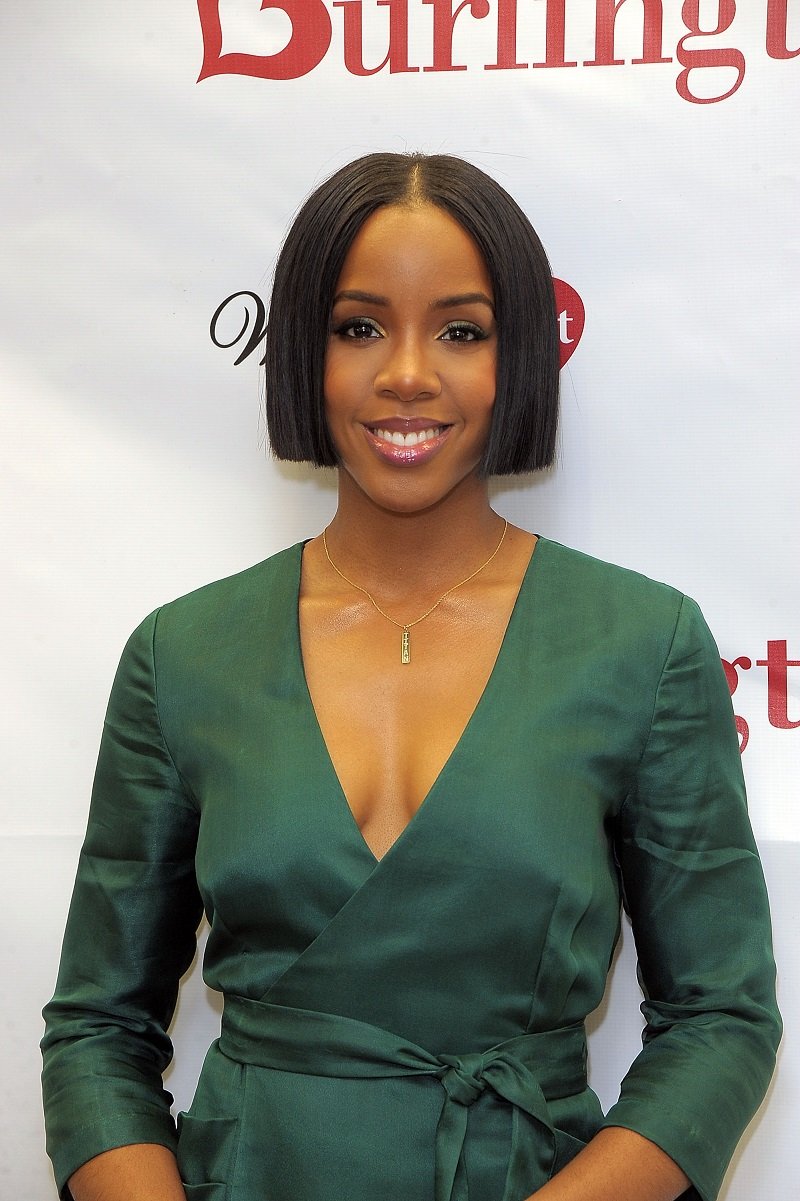 THE BOYS' CAMEO APPEARANCE
While Rowland's belly was in the process of painting something beautiful, the music video showed many faces of the Black community, including herself and her 46-year-old husband, Tim Weatherspoon. 
Later on, the painting on Rowland's belly formed a globe, focusing over the continent of Africa. A powerful message was written on top of the simple artwork, which reads, "LOVE."
Towards the video's ending, Rowland, who recently turned 40, was dressed in a light blue suit with a "Mom" necklace. She revealed Noah sleeping on top of her lap. Titan came in and kissed his little brother.
The R&B singer's latest music video was not about her son's birth; it was about an expression of being Black and embracing one's roots in line with the celebration of Black History for the whole month of February. 
Rowland said that people should celebrate the community's Black history every day, not just for a month since they have been endlessly fighting for equal rights and justice. She added:
"To me this is a fight song."
SHARING HER HAPPY NEWS
Rowland and Weatherspoon welcomed Noah on January 21. The "Coffee" hitmaker took to Instagram to share her happy announcement to her 10.9 million Instagram followers. 
While in the middle of her workout session, Rowland flaunted her big baby bump.
A HEART-STOPPING CATWALK
Earlier, Rowland became a social media darling as she wowed fans with her fashion while nine months pregnant. One of the daring clips she had was when she wore sky-high stiletto boots and a skin-tight jumpsuit.
She wore the stunning outfit for her entry under the TikTok trend called, "Let Me See You Walk Challenge dance competition." Many fans were impressed with Rowland's catwalk skills. 
More people admired Rowland for her non-stop dedication to health and fitness. Her trainer, Rebecca Broxterman, took snaps of the singer working out in the gym while pregnant. 
While in the middle of her workout session, the "Kisses Down Low" hitmaker flaunted her big baby bump. Rowland shared that she was breaking a sweat while waiting for her "little one" to come out.