Betty White, 99, Shares Rare Photo on Instagram to Spread Love in Honor of Valentine's Day
"The Golden Girls" icon Betty White shared some love on her Instagram feed in celebration of the most romantic day of the year, posting a photo of her holding a pig. 
99-year-old Betty White is showing that she isn't too old for love or social media. She took to Instagram to post an adorable picture of her cuddling a piglet in honor of Valentine's Day. 
The actress's 1.6 million followers were quick to double-tap White's sweet photo showing the piglet some love in her photo, with the post racking up over 206,000 likes.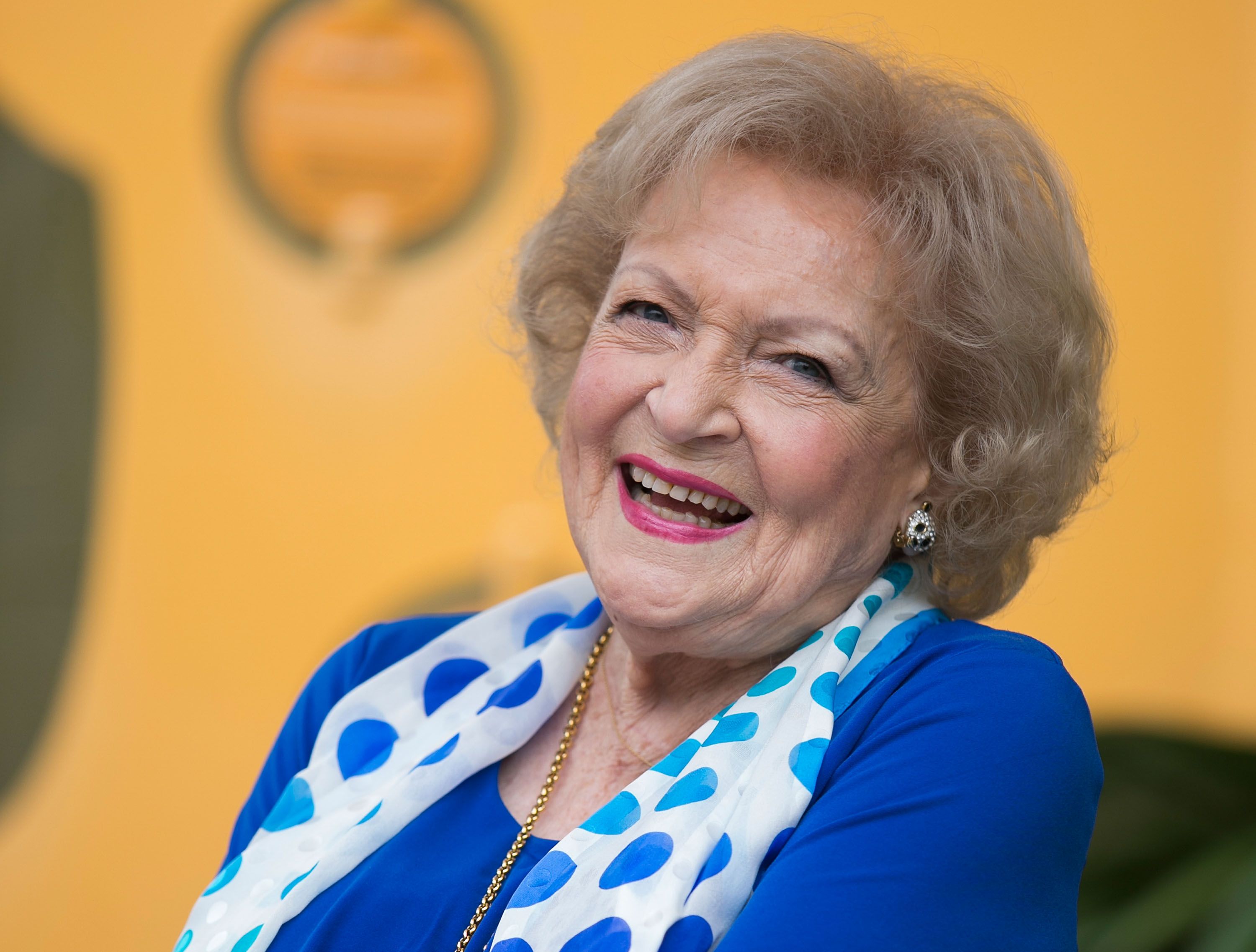 99 NEVER LOOKED BETTER
"The Proposal" actress is known for her iconic roles and career longevity as she recently turned 99. White was sure to spend the big birthday celebrating with her close friend Jeff Witjas, eating hotdogs and French fries. 
White has been celebrating all the special days recently, with Valentine's Day as no exception. She was wearing a bright blue shirt with a light blue sheer blouse over it whilst cuddling the piglet in the photo. She captioned the post: 
Happy Valentine's Day! It's fun to show appreciation to the ones you love.
KEEP ON KEEPING ON 
With over 75 years spent contributing to the film industry, White is amongst the most experienced actresses alive. She has won 8 Emmy awards and has starred in hit shows like "Golden Girls" and "Hot in Cleveland." 
Still as fit as a fiddle, White is on her way to becoming a witty 100-year-old enjoying all the good that life has to offer.
The 99-year-old has also expanded her scope of work by becoming a best selling author. White is also known as an animal rights activist, which makes the piglet cuddles no surprise.
1949-2019 
The actress made her television debut on "Hollywood on Television" in 1949. Her most recent work includes a voice role in the 2019 animation "Forky Asks a Question," with plenty of stellar parts in between. 
Focusing on the humor and good that can be found in life, White has a positive and upbeat outlook on life that has granted her longevity in her career and life. She elaborated, saying: 
"I try to see the funny side and the upside, not the downside. I get bored with people who complain about this or that. It's such a waste of time."
HUMOR AT THE CENTER OF IT ALL
Known for being witty with a sharp sense of humor, it makes sense that laughter lies at the center of White's life philosophy. Still in excellent health, the "Hot in Cleaveland" actress loves visiting the animals that frequent her backyard. 
Living in Carmel, California, White has been hunkering down at home to avoid contracting Covid-19. However, the 99-year-old is looking forward to socializing with her friends and animals when the world returns to a more normal state. 
Still as fit as a fiddle, White is on her way to becoming a witty 100-year-old enjoying all the good that life has to offer, including sharing some love when special occasions call for it. 
Despite her social media platforms not being overly active, her fans and followers love seeing snippets of the actress's life at home. White is definitely the ultimate goal when it comes to living a long and full life.