Vanessa Bryant Gives Roses to Late Husband Kobe on Valentine's Day in a Throwback Photo
Vanessa Bryant posted a throwback photograph of her and her late husband Kobe Bryant on Instagram. Vanessa gushed over the snapshot of her spoiling her former spouse on Valentine's Day at the time.
Vanessa Bryant reminisced on the time she and Kobe Bryant reunited on Valentine's Day twenty-one years ago. At the time, she was picking him up from the airport.
"2000, thanks for sending me this picture @adbphotoinc. Took me back to the day I gave @kobebryant roses when I picked him up from the airport. #LA" she wrote, along with a heart emoji.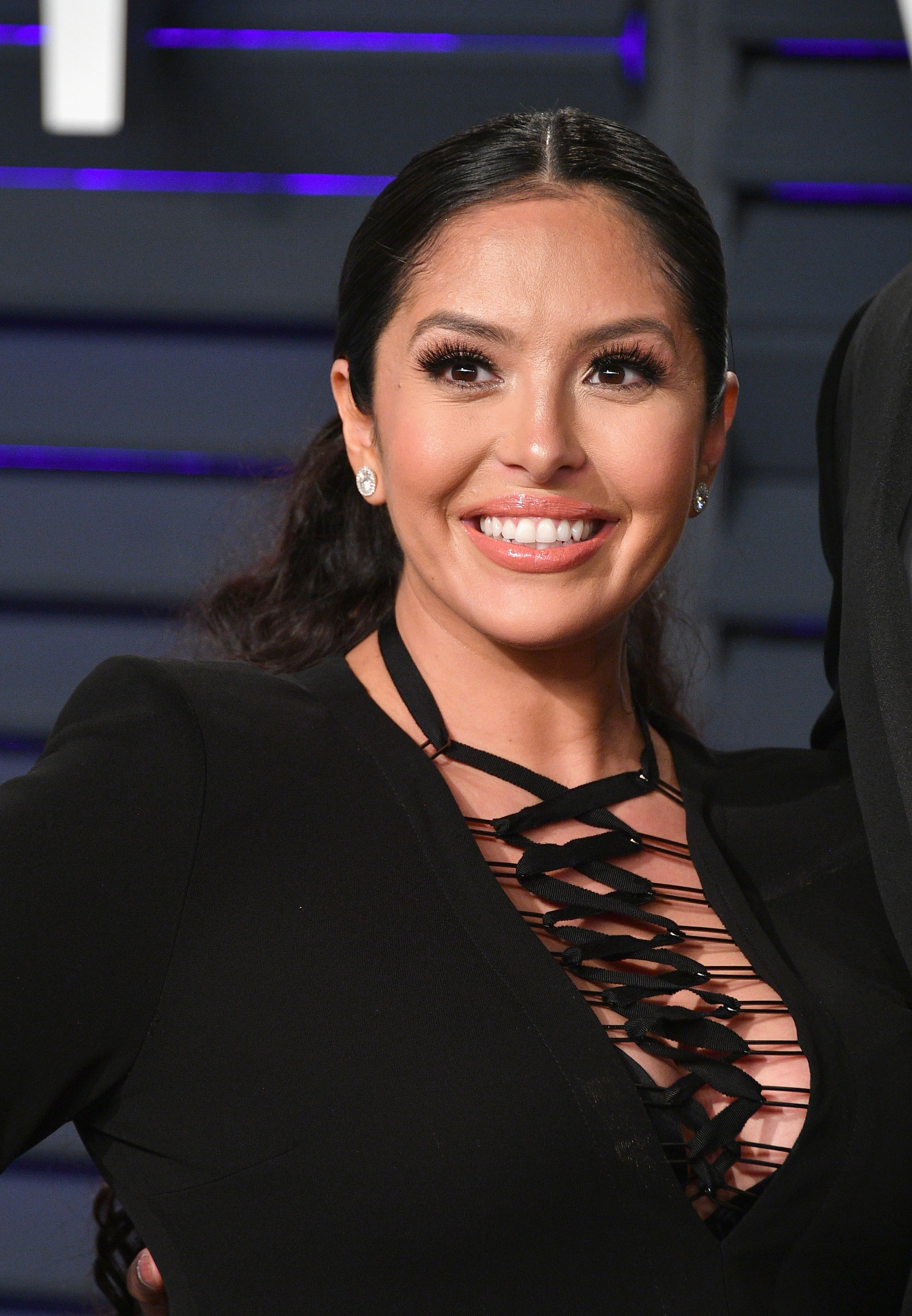 The photo shows the couple all smiles as they gush over each other. The photograph shows Vanessa while inside her white convertible, and Kobe stood on the outside.
While holding red roses from his wife, he wore a white track jacket with grey track pants and silver sneakers and a black cap. The snapshot also shows Kobe's wife wearing an orange blouse with sunglasses.
She wore long earrings and had on a headband as she wore her hair down. The event marks the second Valentine's Day that has passed without the father of her kids.
The picture also shows that it was during broad daylight as the pair reunited. Vanessa's post garnered over 2 million likes as she remembered her former spouse. 
The 38-year-old widow also recently shared another snap on social media of herself and the former Los Angeles Lakers shooting guard. The photo showed Kobe holding on to his wife during the early years of their relationship.
She also penned a short, lovely message for the late legend. The message reportedly read: "Happy Valentine's Day Boo-Boo. I love you for now, forever and for always."
The picture showed the couple beaming at the camera while Vanessa rested on her spouse. Kobe wore a plain white T-shirt while his wife wore a black one with graphic prints on it.
HOW IT ALL BEGAN
Vanessa met her husband in November 1999 when she was just 17 years old. At the time, the basketball star was only 21 years old, and they got engaged just six months after their first date in May 2000.
The pair met during a music video shoot for the rap group Tha Eaststsidz when Vanessa was working as a backup dancer. At the time, she was still in high school and was forced to opt for homeschooling to avoid media scrutiny.
TIMELINE OF THEIR ROMANCE
The former couple tied the knot in 2001 in Dana Point, California. At the time, Kobe's parents snubbed their wedding ceremony but later reconciled after the pair welcomed their first child Natalia in 2003.
In July that same year, their marriage experienced a great hurdle whereby Kobe was charged with sexual assault after a 19-year-old Colorado hotel employee accused him of misconduct. During a press conference, he reportedly denied the allegations but admitted to being unfaithful to his wife.
Although the charges were dropped later, the duo went through another heartbreaking experience when Vanessa suffered a miscarriage in April 2005. It would have been their second child; however, she suffered an ectopic pregnancy.
In May the following year, Vanessa and Kobe were blessed with another child, a daughter whom they named Gianna. Regardless of the bumps they came across during those years, they reached a milestone when their 10th wedding anniversary arrived.
However, things took a twisted turn when Vanessa reportedly filed for divorce in December 2011. She cited irreconcilable differences for the cause of their separation.
The twosome reconciled in January 2013 and shared the news on social media at the time. They welcomed their third child Bianka in December 2016 and their fourth daughter Capri in June 2019.
On January 26, 2020, the former athlete, 41, and his second-born daughter Gianna, 13, tragically died on a helicopter plane crash with eight others in Calabasas, California. At the time, the passengers were on the way to a youthful basketball game.
KOBE'S HORRIFIC HELICOPTER CRASH
It has been nearly one year since the crash that sent the world into shock. Since then, there have been speculations of what could have reportedly caused the crash.
According to a former National Transport Safety Board investigator, Anthony Brickhouse, an accident investigation takes a while to process and takes a lot of digging and research. Before crashing, the helicopter headed into an increasingly mountainous terrain where visibility that morning was poor.
Instead of climbing at 4,000 feet, it got no more than 1,600 feet above the ground before banking left descending rapidly, crashing into hills. Brickhouse examined the helicopter itself, and according to a preliminary report, it revealed that the engines showed no evidence of uncontained or catastrophic internal failure.