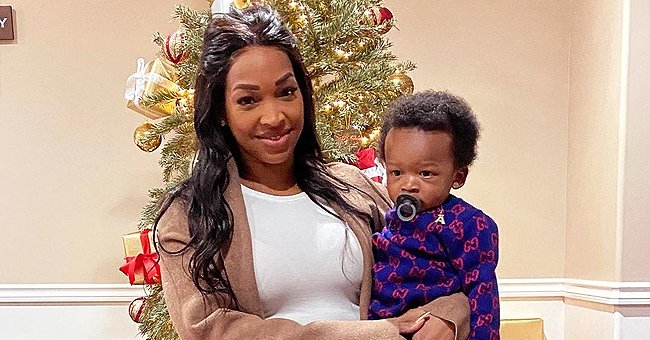 Instagram/malika
Malika Haqq and Her 11-Month-Old Son Ace Look Stylish in Matching Versace Outfits

"Keeping up with the Kardashians" star Malika Haqq, always in the habit of matching clothes with her child, posted a pic of herself and her 11-month-old son both wearing fashionable Versace outfits.
Versace was the deal of the day as Malika Haqq recently posed with her son, Ace Flores in an adorable Instagram post. Both bright in a bold red, the two modeled for the camera, big smiles plastered on their faces.
Not afraid to show her cleavage, Haqq wore a revealing red top with the golden Versace symbol peaking out from the bottom. Ace wore the cutest red jacket with a white and black stripe down the arm.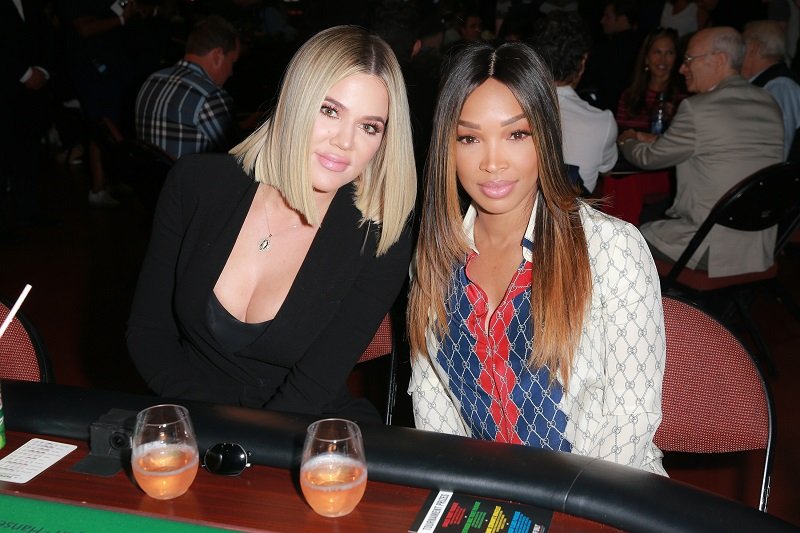 Khloé Kardashian and Malika Haqq on July 29, 2018 in Inglewood, California | Photo: Getty Images
ELEVEN-MONTHS OLD
In the first pic of the post, both grinned at the camera in an almost staged manner but the second photo was more natural, both laughing in unison. Referring to Ace's 11 months on earth, Haqq wrote the caption:
"LOVE everyday. #11months."
The comment section also wanted in on the 11-month celebration with many remarking on how cute the little boy is. Along with the influx of comments, the Instagram picture received just over 120,000 likes.
A FAMILY FULL OF STYLE
Both Haqq and her son wore stylish pants, but strangely the two were not matching in this aspect. Ace's mother wore elegant white trousers while her son's were bright red, with Versace written on the side.
Ace's father, rapper OT Genesis is very involved in the little boy's life.
Haqq's hair looked gorgeous as the curls tussled down over her shoulders, waving as they went along. The golden streaks jumped out of the black, complimenting her two dark coffee-colored eyes.
MIX AND MATCH
To commemorate Ace's five months, Haqq also took a mix and match Instagram pic with her and Ace both wearing classy brown and black Fendi outfits. She captioned the social media post writing:
"King in my palAce #5months."
Obviously, this mother has a habit of commemorating her son growing up. In another post, the reality star celebrated her son's birthday with a stylish picture of them both wearing fashionable Fendi sweats.
BEFORE BIRTH
Haqq, widely known for being reality TV star Khloé Kardashian's best friend is not just a pretty face. This proud mother is also a businesswoman, making a name for herself in the makeup industry.
Partnering with Becca Cosmetics and Kardashian, Haqq co-released a makeup collection, namely Becca's BFFs. Ace was actually the inspiration for one of her other collections named Naked Wardrobe.
This power woman's ex-boyfriend as well as Ace's father, rapper OT Genesis is very involved in the little boy's life. This is despite the fact that his two parents are not dating anymore, officially breaking up in June 2019.
Haqq spoke positively about their co-parenting, stating that they went to every doctor's appointment together. Having been without a partner for nearly a year, she said that she is very happy living the single life.
Please fill in your e-mail so we can share with you our top stories!