Luke Bryan Opens up about His Marriage of Almost 2 Decades to Caroline Boyer in a Candid Interview
Luke Bryan opened up about his marriage to his wife of almost two decades during a candid interview. 
Luke Bryan got candid and shared the details of his longtime marriage to Caroline Boyer during an interview with People. He shared how they have been able to stay together for almost two decades. 
The country star knows what it takes to make a marriage work. Bryan dished to People about how he and his wife have made it work for 14 years.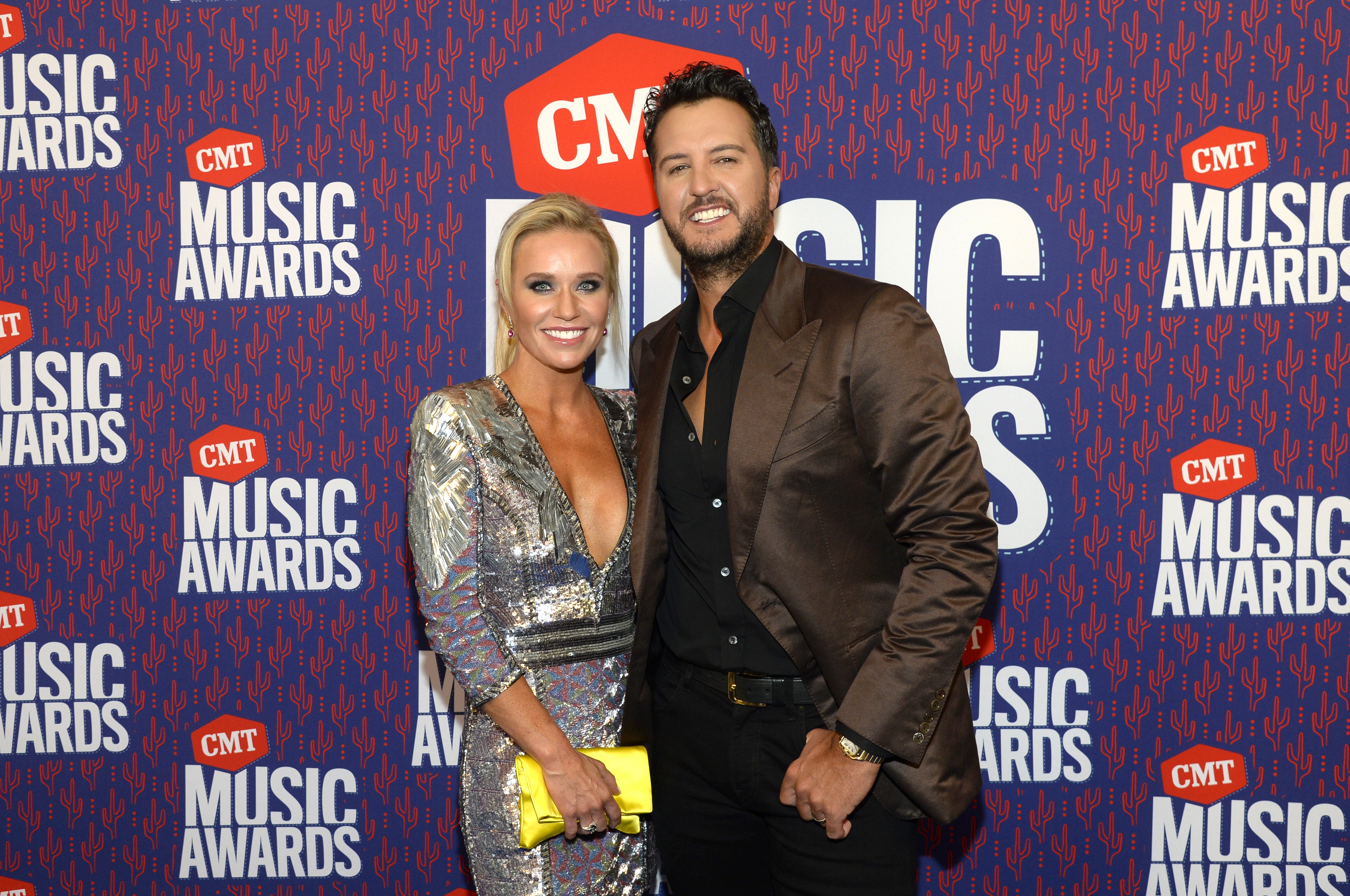 Bryan shared that quarantine had added a few new things to navigate as the couple has been together almost every day, and they are used to spending time apart.
He joked and shared that what does is a good job for them is alcohol.  He shared they know when to add alcohol into the relationship:
"But the main thing with us is properly inserting alcohol in parts of the relationship — it does a really, really good job for us. I'm playing!"
Bryan had previously shared that he needed a couple of drinks to work up the courage to speak to Caroline when they first met in college.
Of course, everything worked out as they have been married since 2006 and have been raising five children together. He shared that communication is key to their successful marriage!
Their 3 eldest, who are all grown up, are Bryan's sister, Kelly's children.
Bryan explained that communication is critical. He stressed that it was important for them never to go to bed mad. Even though it sounds cliche, he explained that you have to abide by it.
He shared that you have to work hard at making it work as it can get stressful when you have a family. Bryan said it necessary not to let a small issue turn into something more significant:
"Sitting and letting something small turn into a big event is not how you make it."
The singer opened up and said marriage never gets easier but what makes it worth it is sharing a wonderful life with your partner. Bryan shared that he and Caroline have a great time together, whether as parents or alone.
The couple has five kids. Their two youngest are their own, Thomas Boyer "Bo" and Tatum Christopher "Tate." Their three eldest, who are all grown up, are Bryan's sister, Kelly's children
In 2007 Kelly passed away, and then seven years later, the three children's father, Ben Cheshire, passed away. The couple then took in the three children, Til, Jordan, and Kris.
The family is all super close as the parents regularly share adorable photos of all five children, including the photo above from Christmas.