Cardi B's Look-Alike Daughter Kulture Leaves Fans in Awe as She Poses in a Trendy Pink Swimsuit
Cardi B just posted a few adorable snaps of her two-year-old daughter Kulture Kiari Cephus posing in a neon pink bathing suit on her Instagram feed on Monday, February 15. 
"WAP," rapper Cardi B (full name Belcalis Marlenis Almánzar), showed her love for her only child on her Instagram page recently with several pictures of the little girl in a pink full-length costume.
Kulture, who already knows how to pose like her famous mama, is delightful in the one-piece swimsuit. With her light pink shades on her head and a tiny bracelet on her wrist, this kid has style. Fans were stunned.
The second image in the thread, shows Kulture making a kissy face while seated on a sun lounger. She also has a thick gold chain around her small neck which you can see clearly in the third close-up picture.
Kulture's hair is in two ponytails at the top and bottom of her head. The straps of her costume have sweet frills on them. Cardi tagged her daughter's Instagram account and proudly wrote in the caption of her post:
"I love her sooo much @kulturekiari such a girly girl."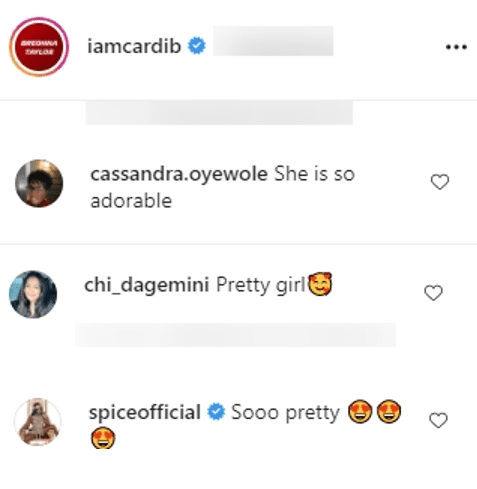 Cardi B only started her daughter's Instagram account last year in September but overnight it amassed a whopping 700 thousand followers. Now Kulture Kiari has over a million people keeping up with her life.
The toddler's account is verified and she apparently knows how to work the application although her mother manages the pictures that are posted and the captions.
Cardi B and her daughter, Kulture, celebrated a lavish Christmas at the end of 2020.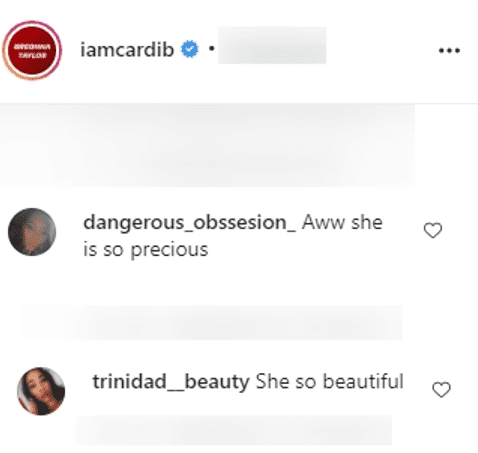 Kulture has several pictures of herself on her feed, modeling expensive and well-known brands like Burberry and Birkin. Cardi also posts adorable photos of her daughter in matching ensembles.
Recently, Cardi also shared a selfie after Kulture had done her makeup for her. The unfiltered post arrived shortly after she received flack on social media. She wrote in another bare-faced post:
"This is my face after wakin up 20 minutes ago ,no filter , hair not brushed , lip chap all that."
The rapper has been showing off her wealth on social media throughout the pandemic and the festive season was no different. Cardi B and her daughter, Kulture, celebrated a lavish Christmas at the end of 2020. 
The house was elaborately decorated with huge Christmas trees almost double the music sensation's height. But that wasn't all. Kulture's father Offset bought her a $1000 Dolce and Gabbana doll.
The rapper maintained that she sometimes couldn't believe she owned her house because she did not grow up as privileged as her daughter, Kulture. Cardi also said that next year she would hire a photographer for Christmas.
Cardi and her husband Offset (Kiari Kendrell Cephus) who were married on the down-low in 2017, had their daughter Kulture in 2018. Cardi announced the news on "Saturday Night Live."