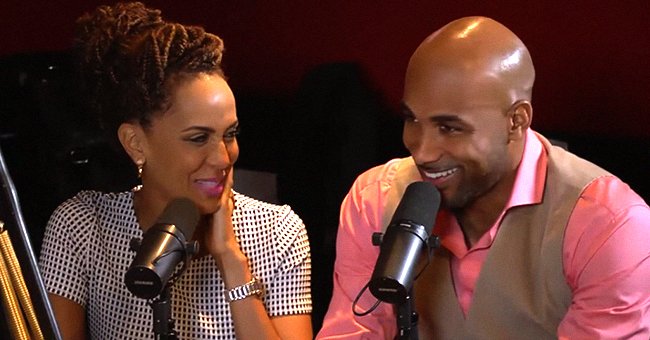 Youtube/WBLS
Nicole Ari Parker & Boris Kodjoe Explain How They Make Their Marriage of Almost 16 Years Work
Nicole Ari Parker and Boris Kodjoe, who have been married for almost 16 years, gave an insight into what makes their marriage work.
Nicole Ari Parker and her husband, Boris Kodjoe, never shy away from talking about their love. In a recent video shared on Instagram, the couple answered questions about how they have made their almost 16 years of marriage survive.
The clip started with Nicole reading out a question that asked them how they make their marriage work and how they have been able to keep their love alive. Boris answered by saying that everybody is different.
Boris Kodjoe and Nicole Ari Parker at the 2015 BET Experience in Los Angeles, California on June 27, 2015. | Photo: Getty Images
Parker interjected by hugging him around the neck and saying that they always made up whenever they fought or had an argument. She added that Kodjoe never failed to say sorry, and he attested to it by reiterating that he always says sorry.
Kodjoe then moved the camera close to Parker and stated that the actress was a perfect example of what a ride or die looked like in human form. The "Resident Evil" actor then said:
"Dont give up, alright? People go through [expletive]. Like us, we go through [expletive]...If you've found your person, just dont give up."
Kodjoe urged that people needed to fight for what and who they love. He pointed out that apologizing and forgiveness were some of the key things to making any relationship work.
Parker stated that wanting to be a better person for the one you love was the ultimate thing when it came to making relationships work.
Kodjoe and Parker met on the set of the old Showtime series "Soul Food."
The couple looked all shades of cute as they leaned into each other during the video and their love was evident in the way they were handsy and smiling at each other.
Fans and followers picked up on how cute they looked, and in the comments section, many left their words of praise and admiration. Someone commented saying:
"You two are the cutest, down to earth couple! I love how you love each other!?."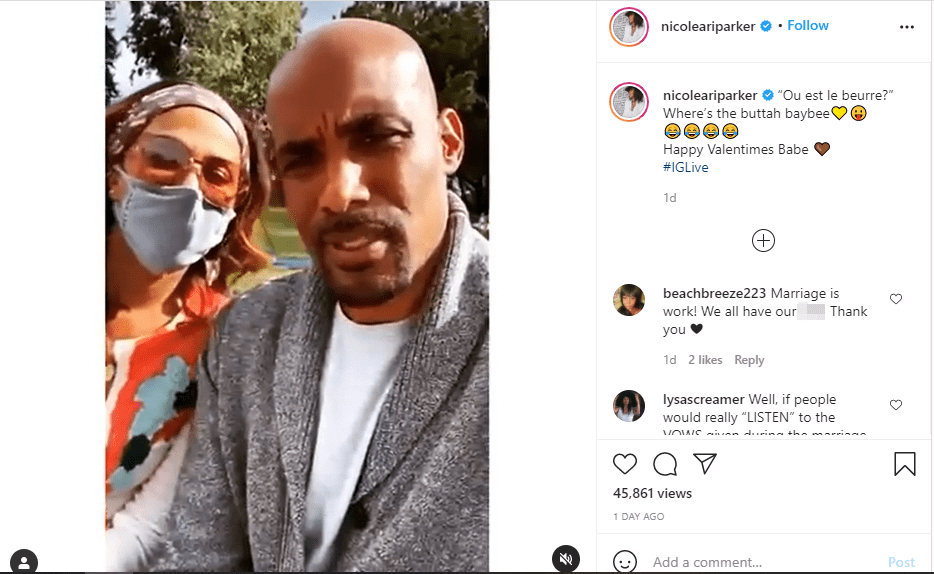 Screenshot from a video shared by Nicole Ari Parker on her Instagram account | Source: Instagram.com/nicoleariparker
Others pointed out that most of the things Parker and Kodjoe said were the truth and that although many people knew the right thing to do when it came to their relationship, it took consistency to keep the love alive.
Kodjoe and Parker met on the set of the old Showtime series "Soul Food." The pair played the role of lovers on screen and took their romance off-screen even though they were scared of how things would turn out.
The love they have for each other appears to be rock solid, and even though they have had their fair share of ups and downs, Kodjoe and Parker never fail to appreciate one another.
Having been married for almost 16 years, the couple is parents to two amazing children: a teenage daughter named Sophie and a son named Nicolas.
Please fill in your e-mail so we can share with you our top stories!