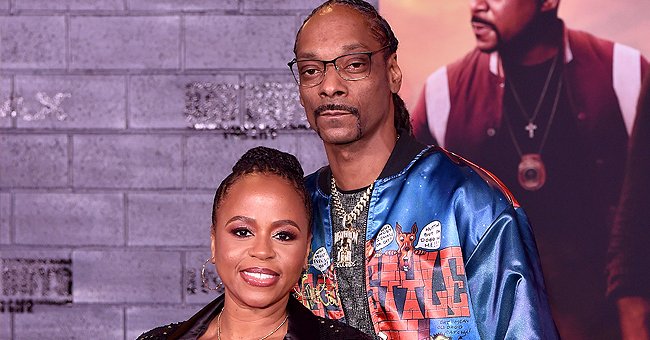 Getty Images
Snoop Dogg's Wife of 23 Years Shante Shows Her Natural Beauty & Slim Body in a Nude Top & Jeans

Entrepreneur and Snoop Dogg's wife of 23 years Shante Monique Broadus recently shared a snapshot of her in a nude top and jeans, not afraid to show off her natural beauty and slim figure.
Shante Broadus provided the camera a graceful smile, holding her hands together with her head tucked back. With an elegant smile, she showed off her untarnished teeth and glossy lips, earrings lightly dangling on her shoulders.
Shante's long hair complimented her elegant look as it hung down her back. The black, white, and almost gold-like colors in her hair shimmered as they matched up with her light-brown top, complete with the earrings which also sang gold.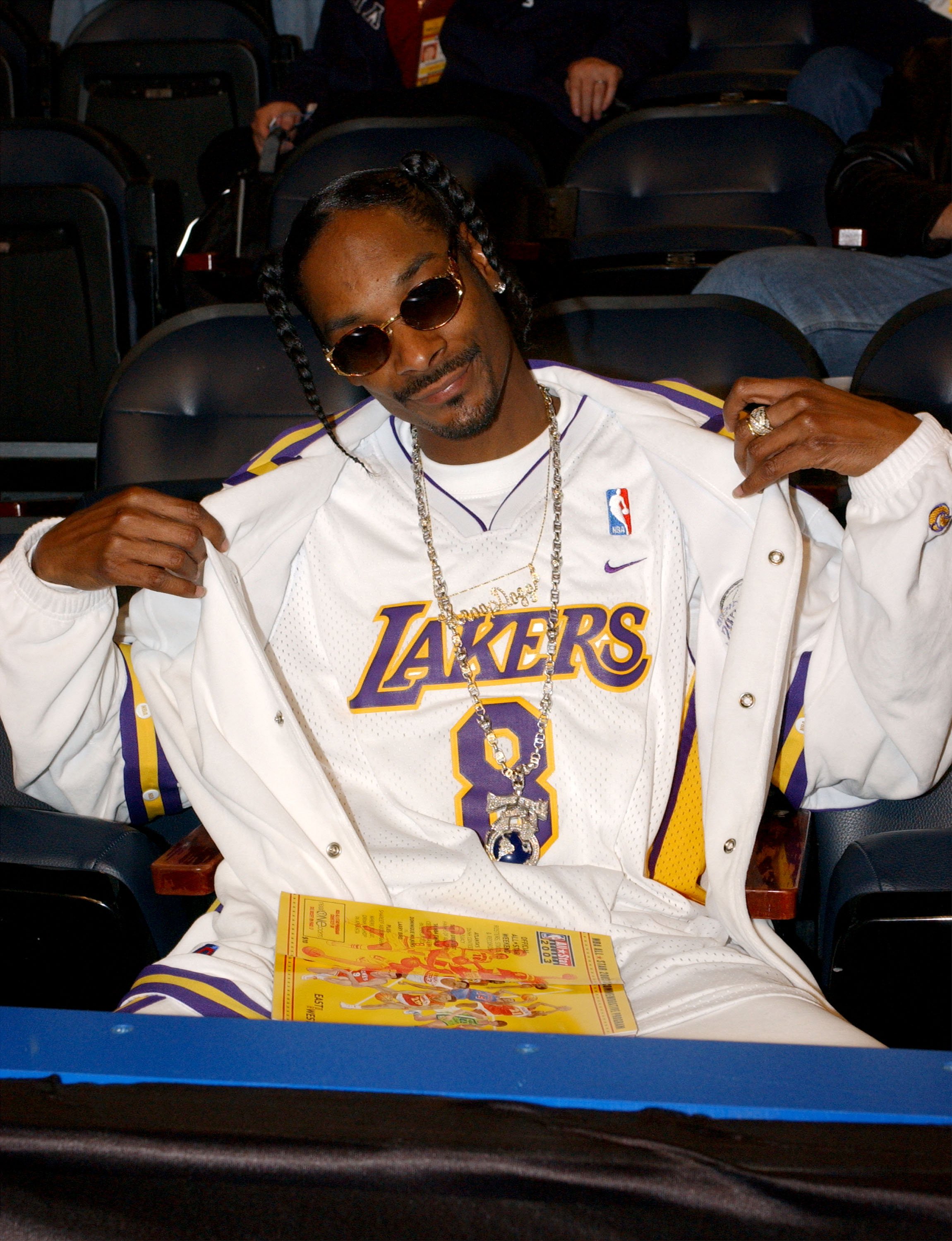 Rapper Snoop Dogg waiting for the beginning of the 2003 NBA All-Star game at the Phillips Arena on February 9, 2003 in Atlanta, Georgia. | Photo: Getty Images
ON FIRE
Adding a little funk to her outfit, Snoop's wife sported white nail polish with jazzy blue tips. With followers approving of the outfit and picture as a whole Shante provided them with a caption as well, writing:
"A Girl Can Conquer The World With A Pair Of Hoops And A Lip? #BossLadyEntertainment."
Among the almost 26,000 fans who liked the Instagram post, husband Snoop was right in there, providing support to his loving wife. Fire and hearts streamed in from the rest of the hoard, all enamored by Shante's look.
BLACK IS BEAUTIFUL
The black backdrop complimented this boss lady's dark and gold hair as well as her sparkling dark eyes. Her long black eyelashes also added a nice touch to this darker aspect of the popular post.
Snoop and his wife have been married for 23 long years, challenging the stereotype that celebrities can't have successful marriages.
As a whole, the contrast between the light and darker aspects of the post makes for a very elegant photo as a whole. From the golden and black hair to the golden and black background, this post is tasteful in nature.
A LOVE THAT LASTS
Snoop and his wife have been married for 23 long years, challenging the stereotype that celebrities can't have successful marriages. Speaking to Shante on an Instagram post, Snoop wrote the following:
"Thanks 4 the kids loyalty stability n the ability to deal wit me on my worst days u are appreciated."
However, with most marriages, the pair's time together hasn't always been a walk in the park. A cheating rumor rocked the boat in 2019, but the couple seemed to have moved past the ordeal.
TWENTY-THREE YEARS AND COUNTING
To celebrate his and Shante's 23rd year of marriage, the talented American rapper took to Instagram. He shared two posts on the social media platform in commemoration of the pair's special day.
The first post was a picture of him and his spouse during their younger years, wrapping their arms around each other. The other consisted of a collage of pictures of the two throughout the years.
With the divorce rate climbing higher, it seems that marriage has become an ever-elusive fairytale. This is especially true for the famous, with their marriages lasting about an average of 10 years at most.
However, through all their trials and tribulations, Snoop and Shante serve as an inspiration for all of us. At the end of the day, who could leave a woman as boss and beautiful as Broadus.
Please fill in your e-mail so we can share with you our top stories!