Beyoncé Shows off Slimmed-down Curves in a Red Skirt & Kisses Daughter Rumi in a Sweet Video
Beyoncé turned up the glam in her love-laden Instagram share that gave her fans a glimpse into Valentine's Day celebrations with her daughter Rumi and her husband, Jay-Z. 
For Beyoncé, Valentine's Day was all about looking good and spending time with her family. Luckily for her fans, she shared plenty of snaps in a slideshow on Instagram that showed how special her day was. 
Red and white were Beyoncé's choice colors for the day of love. She stepped out in a white shirt with puffed sleeves and a tight red skirt that hugged her slimmer curves.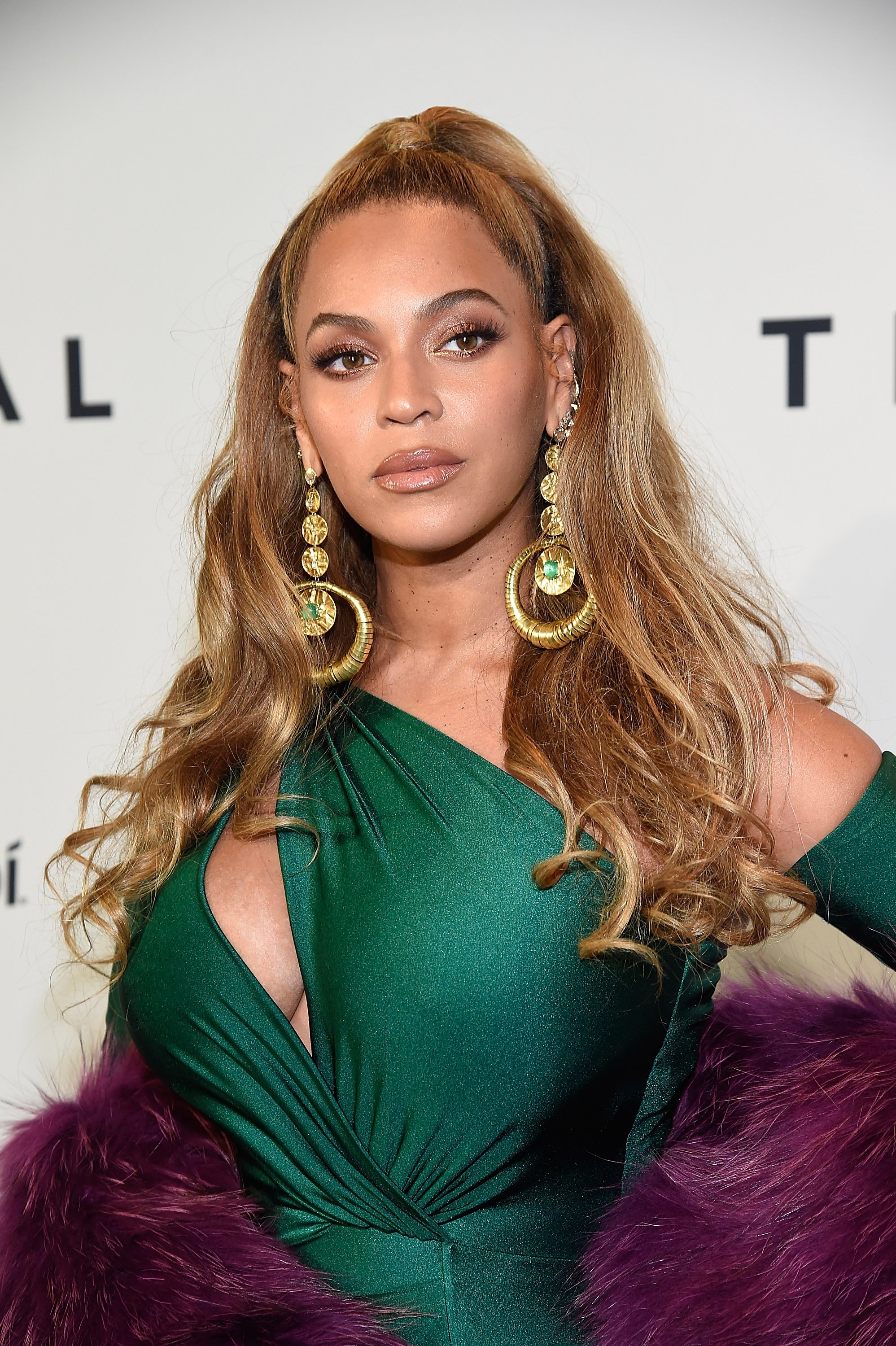 She carried a matching bag and wore red stilettos with front bows. The glam queen accessorized with a sparkling choker, statement earrings, and red shades. 
Her light curls cascaded down towards her hips. "Happy Valentine's Day" by hip hop duo OutKast played in the background as the singer rendered her fans speechless with her killer poses. 
A couple of photos saw Queen Bey's daughter Rumi reaching out for her gift in a pink and black bag. A plate full of desserts, including ones shaped like a honeycomb and bees, appeared in the next slide. 
Beyoncé refrained from carbs, dairy, meat, alcohol, and fish for the entirety of the diet period.
It looks like little Rumi had her fun with some colors, too! She made a special hand-painted card for her mom that featured a super cute ant and a note that said, "I Love You."
The picture was immediately followed by the one where Beyoncé pouted her lips to kiss her. The last picture saw the singer happily walking beside her man, Jay-Z, dressed in black from head to toe. 
The couple was spotted on a rare outing in Santa Monica, where they appeared to have enjoyed a romantic dinner date. The post was a treat for her fans who rarely get to see their kids. 
It has been three years since Beyoncé and Jay-Z welcomed their twins, Sir and Rumi Carter. After birthing them, the singer had a hard time losing her baby weight. 
In one of her YouTube videos shared on July 24, 2019, the "Run The World" hitmaker shared how she lost those extra pounds by following Marco Borges' 22 Days Nutrition program for 44 days. 
Beyoncé refrained from carbs, dairy, meat, alcohol, and fish for the entirety of the diet period to attain a perfect figure for her spectacular Coachella performances. She admitted she was hungry, but it was worth it.